Software to release Punk Authority EP from Pete Swanson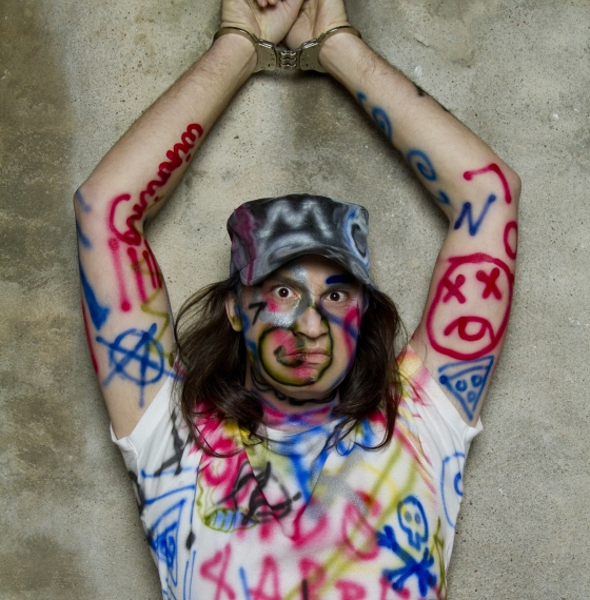 Former Yellow Swans member Pete Swanson will continue to merge noise and techno with ear splitting results on a forthcoming release for Software Recording Co.
Swanson arrives on Software with our ears still ringing from the sounds of last year's triumphant Pro Style EP for the Type label, a distinctive looking and sounding release that was his boldest attempt to date to merge his background in ear piercing noise with the rhythmic tropes of techno.
The forthcoming four track Punk Authority – which allegedly riffs off 80s goofball comedy classic Police Academy – clearly looks to expand on this approach, described by the label as "deformed warehouse techno" with a "vomited pulse half-heard through a Stuttgart toilet stall" at its heart. Such vivid descriptions are well justified on the basis of the final 12 minute track "Life Ends At 30" which is streaming below ahead of release. Approach with caution (and the bass turned down).
Software Recording Co. will release the Punk Authority EP by Pete Swanson on 12″ and digital formats on March 12.

Tracklisting:
1. Punk Authority
2. C.O.P.
3. Grounds For Arrest
4. Life Ends at 30