Best Of 2012: Top 20 albums
The task of whittling down our shortlist of favourite albums this year felt more arduous than ever; the past 12 months have seen a glut of formidable long players released, and the strength of this list is reflected by those LPs that didn't make the cut. Our final selections were based a few important questions, most pertinently, 'had we heard anything like this before?' If the answer was yes, chances are it didn't make it. The 20 long players showcased below are, in our opinion, utterly unique, crammed with enough ideas and flair to make them worthy of revisitation for years to come.
20. Shackleton – Music For The Quiet Hour/The Drawbar Organ (Woe To The Septic Heart!)
There are few artists who can create the type of excitement Shackleton did on the announcement of this hefty collection of new material with no prior PR fanfare whatsoever. Those lucky enough to secure themselves one of the box sets were treated to one of the most exquisite physical packages of the year, with Zeke Clough providing the intricate illustrations for a CD and three EPs worth of music. The material that makes up The Drawbar Organ offers the more conventional Shackleton experience, 10 tracks of typically complex polyrhythms and dub pressure, but Music For The Quiet Hour was the package's album proper; a 60-minute, five-part dystopian opus assisted by longstanding Shackleton collaborator Tenfold Vengeance which saw him dispense with his usual formulas to create a dense work that we're still trying to digest eight months later. But it was the vivid nature of Shackleton's sound across these works that really marked them out – he wasn't stepping out of the darkness exactly, but brushing his music with new textural highlights.
19. Terrence Dixon – From The Far Future 2 (Tresor)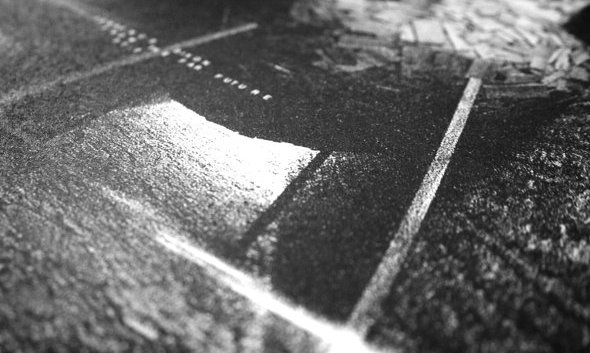 When the first instalment of From The Far Future was released 12 years ago, it sounded unlike anything else that came before it. Appearing at the end of techno's golden 90s period, a time when the grim heads-down conformism of the loop sound prevailed, it was – and still is – a landmark release. Dixon himself is as enigmatic as his music and went off the radar for about five years after the album's release. Maybe, like a great painter, he couldn't deal with the brilliance of his work, and retreated. Since his re-emergence, he's put out an album, the jazz-infused Train Of Thought for Yore in 2007, and a few singles, but From The Far Future 2 was the follow-up worth waiting for. Like its predecessor, it revolved around the concept of change through repetition, albeit with a much wider remit. This was audible on the closing salvo of "Tone" as well as "Blinking & Flashing" and "The Study", where shifting tones insinuated themselves into the arrangement before dominating the reduced rhythms. However, the real highlights occurred when Dixon sought to seduce the listener; "Self Centred" evolved from lithe drum patterns to include a snaking bass and skewed jazz riffs, while "Dark City Of Hope (Main Mix)" proved to be the album's piece de resistance. The beats were understated, the slivers of percussion and acidic bleeps trickling down like drizzle on a windscreen and the waves of textured chords so indistinct and liquid, that it made the listener wonder whether Dixon had actually achieved what both album titles suggest – after stumbling upon a wormhole, he's transmitting to us from some future point in time.
18. Jahiliyya Fields – Unicursal Hexagram (L.I.E.S.)
L.I.E.S. willingness to expand their vision beyond the boundaries of house and techno, embracing all manner of niche, fucked up sounds was a core reason for placing them atop our labels of the year list. The Jahiliyya Fields album Unicursal Hexagram demonstrated how far Ron Morelli and co were willing to stray, veering into hypnotic synthesizer music from another age, not bound by rigid structures. Proffering a name inspired by the Islam concept of divine guidance and an album title referencing early 20th Century occultism alone made Unicursal Hexagram one of this year's most unique LPs, and the six tracks within only strengthened this opinion. It was all too easy to get lost in the world of Jahiliyya Fields, with each of the compositions shifting from restraint to breathtaking flourishes of swirling drones and synthesized sound while keeping the same level of intensity throughout. Morelli has previously mentioned that Unicursal Hexagram was the one release he's especially proud of this year, and watching him effortlessly slip "White Cabbage" deep into the night at our 3rd Birthday party earlier this year demonstrated that in the right hands it's capable of captivating on a much larger scale than you and a pair of headphones.
17. Barker & Baumecker – Transsektoral (Ostgut Ton)
On the face of it, it's tempting to say Barker & Baumecker's Transsektoral was not a typical Ostgut Ton record, but to suggest the Berlin-based imprint is bound by the constraints of Berghain/Panorama Bar house and techno is to do the label a gross disservice (anyone who picked up the Rummelsnuff / Shambhu And The True Love Hearts 7-inch will testify to this). Transsektoral twisted and turned with a wonderful unpredictability, starting off in more reflective tones on the opening tracks before settling into a perfectly executed groove on "SchlangBang" that sounded like garage being stripped of its champagne ego and reformed as a self-deprecating replicant. The album flowed remarkably well for such a varied set, and was rounded off in memorable fashion with  the rousing crescendo of final track "Spur". It sounded just like a last song should, sad for the closing of proceedings but imbued with a sense of relief and joy. That these emotions were conveyed in textured and refined synths without a whiff of corniness about them was no mean feat, and it's a trick that was achieved in every individual and unique corner of this superb long player.
16. DJ Nature – Return Of The Savage (Golf Channel)
DJ Nature's debut album had been a long time coming. A key member of Phil South's Golf Channel family, the label had been dropping subtle hints that the former Wild Bunch member was working on a full length album since early 2011, and the longer we were kept waiting the more intrigue grew as to how the producer would handle the transition from 12" output to album format. Any worries immediately dissipated as soon as those rattling drums on Return Of The Savage's opening title track swung into focus, with the subsequent experience marked by it's cohesion and mastery of soul. This knack for squeezing soulfulness into his music has been ever present from the releases Johnson put out some 20 years ago under the formative Nature Boy release, and on this album it blends delightfully with a raw, gritty rhythmic approach that touches Detroit, Japan, New York and his hometown Bristol but remains principally a DJ Nature release.
15. Raime – Quarter Turns Over A Living Line (Blackest Ever Black)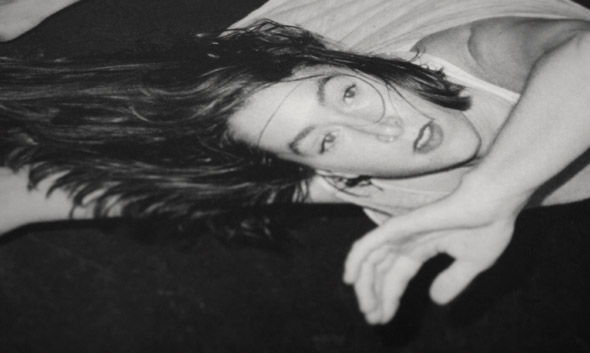 There's an undeniable link between Raime and Blackest Ever Black that makes it hard to imagine anyone but the label releasing their debut album. Responsible for establishing the Blackest Ever Black aesthetic with their debut eponymous EP, it made perfect sense that Quarter Turns Over A Living Line should signal the onset of the next ambitious stage in Blackest Ever Black's trajectory. And what an album it proved to be, steely demonstrating messrs Andrews and Halstead were eminently capable of discarding the comfort of producing via purely electronic means in favour of included "painstakingly piecing together" hours of live instrumentation and field recordings. This onerous approach translated well, ensuring the yawning despondency of Raime's EP material remains despite the shift in approach, whilst they seem inspired by the creative freedom that comes with the expanded format. Quarter Turns Over A Living Line is also perhaps the one LP released this year that sounds equally foreboding when played at either 33 or 45 rpm.
14. Bee Mask – When We Were Eating Unripe Pears (Spectrum Spools)
Philadelphia-based producer Chris Madak aka Bee Mask has a voluminous catalogue of releases to his name stretching back almost a decade, but 2012 saw the producer's singular brand of homespun, immersive electronics embraced by a wider audience. The seven tracks on When We Were Eating Unripe Pears, released on Ohio-based Editions Mego affiliate Spectrum Spools, constituted a sequel to 2010 opus Canzoni dal Laboratorio del Silenzio Cosmico.  The results were nothing short of  captivating; from the Windows 95 aesthetic of opening track "Frozen Falls" to the delicate droplets of sound pockmarked throughout "Moon Shadow Move", through the gently soaring arpeggios of "The Story Of Keys & Locks" and the exploratory kosmiche of "Unripe Pears", this was an album that fearlessly explored a kaleidoscopic palette of sound. The centrepiece however was "Pink Drinq", whose clusters of rippling sound waves suddenly collected into a searing wall of distorted noise in the style of Yellow Swans. The underlying mood of the album was one of artificial elements combining effortlessly with rich, organic sounds, a feeling embellished by the wonderfully evocative artwork.
13. I:Cube – M Megamix (Versatile)
I:Cube's M For Megamix fully deserves to be among this list and represents an interesting anomaly, a statement on whether the full length album is still relevant in contemporary electronic music. It's a notion that the veteran French producer had apparently been struggling with for some time, and this 'non album' makes for compelling listening. Some 24 tracks deep, M For Megamix discards with the self indulgent attitude of crafting 80s minutes albums filled with ten minute exercises in treading creative water, instead drawing on all his production experience for a constantly shifting collage of dance music tropes. In truth, it's less an album and more a late night I:Cube DJ set in a tiny basement captured and committed to CD, with Chaix slightly too drunk to bother with intricate mixing but skilled enough to know exactly when to shift from moment of thunderous joy such as "Transpiration" to the foreboding bleep of "Y O U R O C K". Strangely it garnered criticism in some places that Chaix was being lazy, slapping together 24 "sketches" instead of delivering a proper album.
12. D'Marc Cantu – A New World (MOS)
D'Marc Cantu's debut album Fallen arrived so late into 2011 that we didn't get the chance to consider it for inclusion in last year's end of year rundown. Noteworthy for the artwork alone, that Crème Jak released long player felt like a full length statement of the Jak Beat ethos that D'Marc Cantu had been cultivating alongside his fellow exponents James T Cotton and Traxx. He freely admits Fallen was a monster full of menacing tracks meant for 3am, which makes his second album A New World all the more impressive. It came across as a more considered reflection of his production prowess, less concerned with a relentless examination of the dancefloor, more a personal musical statement conveying his feelings on Detroit applied to the album format. It made sense then that there was a reflective, introverted tone to much of A New World, though the conceptual elements at its core didn't negate from Cantu's ability to craft genuine moments of primal house, as "Green Bike Seat" and "Try Me" demonstrated.
11. Actress – R.I.P (Honest Jon's)
It's bordering on thankless to attempt to sum up all the ideas and emotions that listening to R.I.P engenders within the scaled down context of an end of year list. Attempting to digest Actress' third album is hopefully something all readers of this site have themselves indulged in and thus will be familiar with its many intricacies. Listening back to the 15 tracks now, it's apparent more than ever how Actress successfully broke down the musical structures that he'd previously been applying his own ideas to. In the place of those barriers was a body of work that explored sound in its purest form, the majority of the tracks existing in a strange floating stasis, the textures folding in on themselves instead of moving forward or indeed sideways. With a stated follow up to Hazyville apparently due out on Werk Discs next year, it will be intriguing to see where Actress goes from here.
10. Madteo – Noi No (Sahko)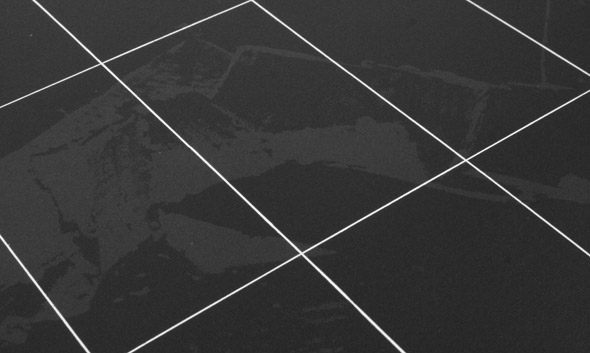 Although Madteo was known to some for his dusty hip-hop and beatdown house productions for the likes of Workshop, Meakusma and Morphine, this year saw him break through in a big way, thanks in no small part to providing the inaugural release for Joy Orbison and Will Bankhead's Hinge Finger imprint. However, it was his album for Finnish imprint Sahko that left the biggest impression, a collection of abstract, effervescent and gelatinous shapes, the majority of which were characterized by an absence of rhythm. But it was the way in which the producer used his own voice that really lent the album its character – whether it was muffled, warped or fragmented, or left untouched – Noi No had a confessional quality that is rare for a producer of electronic music to achieve with such finesse. 2012 seemed to be the year in which outsider figures were given their place in the spotlight, and Noi No demonstrated why Madteo was perhaps the most compelling individual of them all.
9. Lee Gamble – Diversions 1994-1996 & Dutch Tvashar Plumes (PAN)
It may seem like cheating to put two albums in one place, but in the case of Lee Gamble's Diversions 1994-1996 and Dutch Tvashar Plumes it seemed like the only way to go – not just because they're both so good, but because they seem to complement each other so much. Diversions 1994-1996 saw Gamble take samples from an old jungle mixtapes he made in the 90s and isolate tiny fragments, expanding them to gargantuan scale. The result is a bleak but beautiful trip through jungle's memory, an ethereal collection of abstract rave horns and decayed breakbeats. On first listen it may seem like there is little to connect it with Dutch Tvashar Plumes – a ten-track collection of highly processed techno which is somewhere between Actress, SND, and Ryoji Ikeda. But in the brittle rhythms of the album you can almost hear the rhythms that have been stripped out of Diversions – unpredictable and bodily, they come across more like jungle than techno. As a pair, these releases aren't just immersive records – they offer a microcosm of what PAN as a label has achieved this year: illuminated the links between the dancefloor and highly experimental music without compromising either.
8. Silent Servant – Negative Fascination (Hospital)
Following the closure of the seminal Sandwell District label/collective, there was speculation about what each artist would do next and who or what would fill the void that it left behind. Juan Mendez aka Silent Servant seemed to make a concerted effort to reflect more of his own personality in Negative Fascination, a debut solo LP released on Dominick Fernow's Hospital imprint. The resultant seven tracks deftly incorporated dead-paced drums, scuffled electronics, chattering vocals and scuffled synths that showed a real human, vulnerable side to his productions. Yet at the same time, Mendez was conscious that Sandwell's closure left legions of fans in its wake hungry for hypnotic techno. He satisfied this need on "The Strange Attractor", where a slamming rhythm was set to hissing hats and rattling drums. But it's "Moral Divide (Endless)" that really shows Mendez's dance floor progression from Sandwell. There were echoes of the label on its resonating tones, but the tight, clicking beats and evocative chord sweeps made for an atmospheric alternative to the droning landscape. Coupled with the album's more experimental tracks, it showed that Mendez had truly forged his own path.
7. NHK Koyxen – Dance Classics Vol 2 (PAN)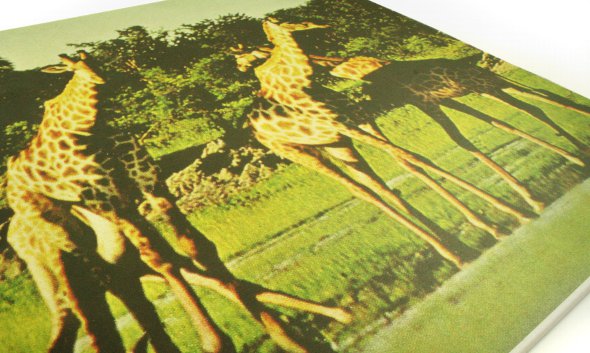 PAN's unstoppable march in the second half of 2012 saw Bill Kouligas's multi-disciplinary label release a number of intriguing releases, with Lee Gamble's Diversions 1994-1996 garnering the most critical interest. But the return of Japanese producer Kouhei Matsunaga with his second volume of Dance Classics was every bit as enthralling; with a discography dating back to the late 90s, the Osaka-born artist has produced for Mille Plateaux, Tigerbeat6 and Skam amongst other greats of leftfield electronica, not to mention collaborating with artists as revered as Merzbow. Dance Classics Volume 2 was a feast for the eyes and the ears; packaged in sumptuous artwork, the music contained within veering between piano hip-hop, rigid loopy techno, neo-trance and avant-garde rave. For the most part, the album hammered home with the shock of the new, belying Matsunaga's roots in experimental music, yet packed with enough hooks and dancefloor grit to make it one of the year's most addictive albums.
6. Austin Cesear – Cruise Forever (Public Information)
Part of Public Information's appeal as a label lies in the rich and unheralded cast of characters it counts as part of its roster, and the most compelling this year was the hitherto unknown Austin Cesear. Hailing from the USA's West Coast, his music is nothing like the majority of his peers in the US synth underground. His debut album Cruise Forever offered a bleak, sandblasted take on US dance music; underpinned by cinematic ambience that brings to mind a decimated US civilisation, Mills-inspired techno and Chicago house were undoubtedly influences, but presented as a Man In The High Castle style alternate reality re-imagining, the results bringing to mind what the genres would sound like had they been created 20 years previously by the survivors of some unknown apocalyptic event. The duality of the album's sepia-tinted cover art encapsulates Cruise Forever best – it's an album that portrays a bleak American landscape, but one that glistens with soporific beauty.
5. Jam City – Classical Curves (Night Slugs)
Although Jam City has long been one of the brightest talents of the Night Slugs roster, the stylistic development present on Classical Curves – from a clubby grime aesthetic to abstract beats with their roots in US house and techno – resulted in one of the year's most surprising albums. What was so striking about it was how un-linear the whole thing felt; taking samples of sounds like flash bulbs and sneakers moving across a basketball court, sci-fi soundscapes reminiscent of Vangelis and the rhythmic pulse of Dance Mania, the producer constructs a series of hyperreal vignettes out of a collage of shattered pieces, suspended in space and tethered to an invisible matrix. Listening to Classical Curves is like putting on a dated Virtuality headset from the 90s – an overwhelming sensory assault, but one that presents a quasi-futuristic world loaded with nostalgia.
4. Dean Blunt & Inga Copeland – Black Is Beautiful (Hyperdub)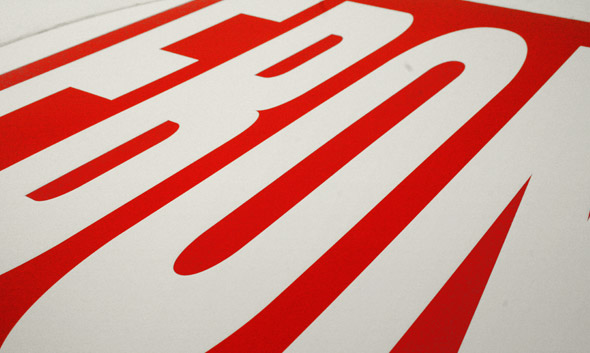 Preceded by some truly bizarre interviews, Black Is Beautiful presented the erstwhile Hype Williams at their most immediately infuriating, a 15 track set laid out in a way that felt like it continually stopped just as things began to sound interesting. This might have been Blunt and Copeland's riposte to the opinion first, listen later culture so dominant among contemporary ears, with repeated listening to Black Is Beautiful revealing the album's inner nuances. The brief instrumental bursts that at first listen break your musical concentration soon act as timely interlude between the various styles upon which Blunt and Copeland's vocal narratives are played out. Some albums work best as a whole within their duration, but Black Is Beautiful seems to resonate most when set on an infinite loop which lets your mind wander and grab onto certain aspects of the largely untitled tracks at one moment before discovering all new highlights the next time round.
3. Vessel – Order Of Noise (Tri Angle)
When Vessel arrived in 2011 with an impressive EP of warped techno and ethereal house on left_blank, it was clear he was a talent to watch, but it seems fair to say that nobody expected just how good his debut album – released on Tri Angle – was going to be. While his singles still had recognisable shapes, his debut album throws all of his influences into a blender – his hometown of Bristol's dub heritage, the foggy techno of producers like Andy Stott, even folk music seems to be part of the mix – and reassembles the roughly cut pieces into something that feels genuinely alien. Comparisons with Actress are there to be made, but as far as we were concerned, it was a even more enjoyable album than R.I.P., and more importantly, it proved that Vessel is a producer who doesn't stand in the shadow of anyone else. In a world of constant global interaction between musical genres and scenes and overnight copycats, genuinely original music seems harder to come by – but Order Of Noise is a genuine original.
2. JuJu & Jordash – Techno Primitivism (Dekmantel)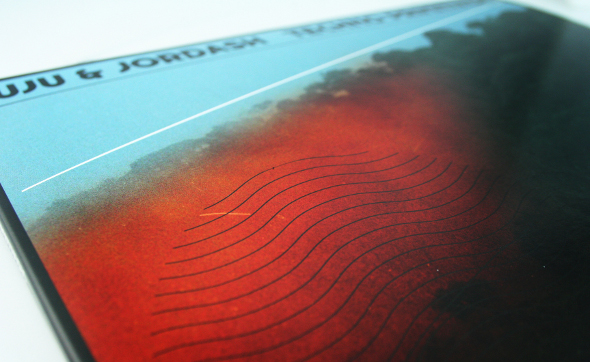 At 75 minutes long and 15 tracks deep, Techno Primitivism was Juju & Jordash's most adventurous and densely layered outing to date. This was not an album for those in need of a quick fix, or something to while away the time on dreary tube journeys. Moody, dark, unpredictable and, at times, impenetrable, it casts them as modern-day post-punk experimentalists – a kind of 21st century version of Cabaret Voltaire or A Certain Ratio raised on murky techno, paranoid dub and industrial electronica. It was the product of several months spent jamming with a bunch of vintage synthesizers, dusty drum machines, electric guitars and various effects units. It was clearly time well spent; creating an album of this depth, variety and ambition is one thing; making it hang together well is another, and on Techno Primitivism this is exactly what they achieved.
1. Bass Clef – Reeling Skullways (Punch Drunk)
When selecting 2012's best albums, in terms of unfettered and repeated enjoyment few long players have come close to Reeling Skullways from Bass Clef. There's been a much publicised migration from the dubstep community towards house and techno over the past 18 months, but few artists have managed it with the accomplishment that Bass Clef did here. Reeling Skullways has seen undue criticism by some for the supposed lack of new ideas, but that's missing the point when it comes to an album overtly influenced by the sounds of Chicago and Detroit. The nine tracks are superbly programmed in a manner that feels like the most rewarding listen, with each production finely thought out to not dwell a moment too long; take for instance the way the slow building "Hackney – Chicago – Jupiter" finishes abruptly and segues instantly into the heaving piano stabs of "Embrace Disaster", or the release of tension that follows "Electricity Comes From Other Planets". A stunning album from one of electronic music's most intriguing minds.