Legowelt – The Paranormal Soul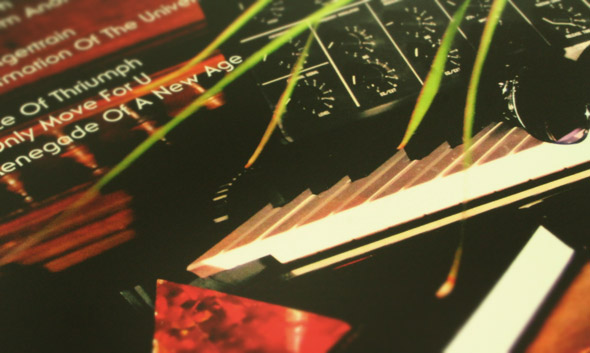 It's rare that electronic music artists push themselves to the same degree as Danny Wolfers. The Dutch artist is one of the most prolific contemporary artists, working under an often bewildering array of guises – The Paranormal Soul is his ninth album as Legowelt – but this latest release sees him go deeper than before.
In part, this is due to Wolfers taking more time on the production process because he wanted to make his tracks as DJ-friendly as possible,  but it is also due to the fact that he has matured as a producer. The Paranormal Soul is his most refined work to date, and there is an absence of the raw edges that characterised classic Legowelt releases like Klaus Kinski or Tower Of The Gypsies.
Yet despite this, Wolfers's music has not lost any of the touches and flourishes that make him so distinctive. "Renegade Of A New Age" and "Elements of Houz Music" have those melodic, part-mysterious, part-cheesy synth lines that Wolfers pretty much owns, and "Voice of Triumph" and "I Only Move for You" see him revert to classic acid, with visceral jacking offset by warm, 303-soaked basslines. But the most significant measure of Wolfers's development lies in the fact that he has created his own interpretation of the early 90s techno sound that originally inspired him.
"Rave Till Dawn" starts with "Red 2"-style chord stabs, but instead of bombast the track gets progressively more  subtle thanks to fragile break beats and mellow pads. "Sketches From Another Century", with its dreamy sweeps and building chords sounds like classic Carl Craig, but just when the listener thought Wolfers was intent on making a Detroit techno tribute track, those unmistakable melody lines and warbling bass kick in, the very manifestation of the Dutchman's musical soul.
Richard Brophy
Tracklisting:
1. Danger In The Air
2. Clap Your Hands
3. Elements in Houz music
4. Rave Till Dawn
5. Sketches From Another City
6. Tigertrain
7. Transformation Of The Universe
8. Voice Of Thriumph
9. I Only Move For U
10. Renegades Of A New Age
11. On a Cold Winter Day
12. To The Homeland