Best Record Sleeves: September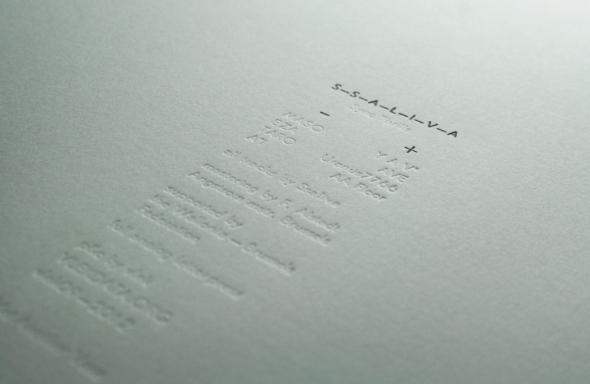 Striking visual concepts were key to our favourite record sleeves from September with a few usual suspects present and correct.
Will Bankhead is of course known first and foremost for the exquisite and iconic sleeve design for labels such as Mo Wax and Honest Jon's, so it made for little surprise that the two records to arrive this month via the Hinge Finger and The Trilogy Tapes labels he is involved with are among our favourites. Blawan's eagerly awaited debut for Hinge Finger came wrapped in the kind of photographic sleeve art that encourages you to make your own conclusions, while The Overlord from Willie Burns arrived in a much simpler but no less striking printed two tone graphic.
Sullen Tone continued their efforts to match the clear sonic identity of the Old Apparatus output with a visual theme every bit as notable, with the cover art for the Realise EP fully indicative of the droning, mechanical recreations of the music held within. Equally, the artistic direction of Silent Servant's stunning album Negative Fascination seemed all too appropriate; the black and white framed shot of a hand brandishing a flick knife was a neat visual analogy for the ever present sense of menace that pervades the seven tracks within.
Given the attention paid to presentation throughout 2012 thus far, it's little surprise that another contender for our end of year albums list was notable for the attention to every last detail. Techno Primitivism is a sprawling fifteen track set that presents Juju & Jordash at their most confident, and is given the wonderful presentation it deserves by Dekmantel and Dutch graphic designer Orpheu De Jong, with the former commissioning the latter to deliver some excellent and richly detailed artwork to cover a luxuriously packaged triple gatefold sleeve.
Franz Baker's releases on Belgian imprint Vlek invariably draw out some excellent artistic results – last year's Dice Pool 10″ as Cupp Cave was one of those records that pushed us towards doing a monthly roundup of best record sleeves, and his return to the label last month as Ssaliva with the Sync Thrills 10″ was complemented by some wonderful embossed sleeve art. Fellow Belgian imprint Meakusma also impressed with their recent Langesthal 12″ compilation which came housed in a plain white sleeve blessed by a intricately drawn pen illustration.
Round this way the new album from The xx is considered something of a perfect sedative but we can't deny Young Turks surpassed themselves with the cover art for Coexist, while Death Waltz Recordings' endeavours to complement their ongoing soundtrack reissue programme with some new sleeve art struck gold with the Prince Of Darkness OST. Mark Seven's Parkway Rhythm project belatedly delivered its second instalment and further proved that everything this Sweden based DJ and producer is involved in drips class and style. The second Mister Saturday Night 12″ got bonus points for the killer hand stamped logo and cardboard sleeve combination and the first 12″ on West Norwood Cassette Library 2.0 was an exercise in stylistic simplicity.
[nggallery id=14]
Photos: Ilaria Pace