Marcellus Pittman – Pieces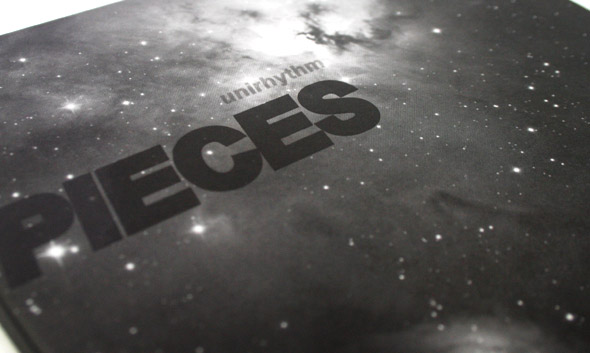 As a house music producer from Detroit, Marcellus Pittman is up against stiff competition in the erratic and impulsive beat production department, but there's a lot to be said for the unpredictable curvature of his career so far, bubbling away slowly but surely while many of his peers have rocketed to a certain kind of celebrity status.
Considering his involvement in 3 Chairs and The Rotating Assembly, it is surprising that Pittman is not perhaps as well known as the likes of Theo Parrish and Moodymann, but then his releases over the past 13 years have been scattered and in limited supply, not least on his own Unirhythm label, which makes the release of Pieces all the more welcome. As well as featuring a few choice new cuts, the album has drawn upon Pittman's self-released offerings since 2006 to compile a concise overview for those late to the party.
It's a bumpy ride that errs on the side of raw at any given opportunity, not least in the dry-as-a-bone drum machine workout in the mid-section of "T.O.M Project Remix". Likewise the drunken arpeggio swing of "T.S.O.T", here edited by Jamie 326, rasps out its drums, just a kick and a hat with no back up, while the central melody warbles atonally and passes by various stages of effects treament along the course of the track.
It's not all stripped and savage business though, and Pittman undoubtedly has a gift for the sweeter side of the house spectrum as well. "Come See" loses itself in a plentiful swathe of pad, piano and bleeps, all shot through with that warmth and soul that is synonymous with the Motor City. "Random Acts of Insanity" particularly stands out as Pittman seeks to tap into the rich heritage of electro in his city, and twist it up in a thoroughly individual way, taking the lighter end of Drexciya and tweaking it out with a choppy, boogie-infused approach that hops all over the place but still kicks where it counts.
It would be something of a stretch to claim that Pittman has crafted a perfectly cohesive album, as the flow and structure speaks plainly in compilation terms. For such a blunt approach to production, he manages to cover a lot of ground in terms of mood and delivery, which means jumping from the something like the summery grind of "A Mix" into the pure and simple 808 drum programming of "Chicago Nights". While his music may be singular, Pittman's style certainly fits right in among his fellow Detroit house and techno producers, seeking to please no-one in particular and following a strength of conviction in experimenting and just throwing tracks down free of polish and pretension. While his profile may not be as flamboyant as that of Parrish or Dixon Jr, this album proves he matches them for creative clout.
Oli Warwick 
Tracklisting:
1. T.O.M. Project (Remix)
2. Sneak Attack
3. Come See
4. T.S.O.T. (Jamie 326 Edit)
5. If The Earth Could Talk
6. Loneliness Leave Me Alone
7. A Mix
8. Chicago Nights
9. Random Acts Of Insanity
10. Razz 09