Clouded Vision ready label compilation
Raudive, Snuff Crew, Daniel Avery and Semtek all feature on a forthcoming Clouded Vision compilation entitled Matt Walsh presents : The Clouded Vision Experiment.
As you might expect from the title, the forthcoming release sees label chief Matt Walsh collate some 20 unreleased tracks from Clouded Vision regulars and friends of the family for a mix CD. There will also be a 16 track unmixed digital version of the compilation and a vinly sampler featuring four tracks from Raudive, Daniel Avery & The Deadstock 33s, Snuff Crew and Maxime & Remain.
The always impressively coiffured Londoner first made a splash after being spotted by Tiga while DJing at the now defunct T Bar. He went on to maintain a close association with the Canadians imprint, contributing remixes to several releases in solo mode and with Clouded Vision studio partner Steve Cook, while also building a healthy reputation as one of Bugged Out's resident DJs. Walsh launched the Clouded Vision label in 2009 and has gone on to release material from the likes of Darabi, Sishi Rosch and another occasional production partner, Alex Jones.
The mix seemingly caters to Walsh's wide range of taste in electronic music, touching on elements of disco, house, techno and electro. He has contributed to two of the tracks that appear, featuring on Remote's "Draco" and remixing Morgan Hammer's "Libillule".
Clouded Vision will release Matt Walsh presents : The Clouded Vision Experiment across CD, digital and vinyl formats on November 26, 2012.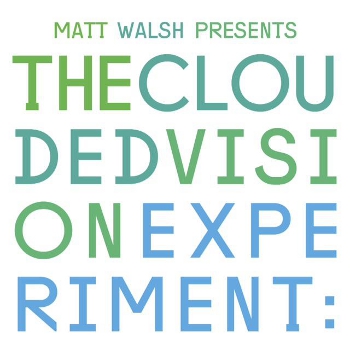 Tracklisting:
Mixed CD
1. Maxime Iko – Wrong Place
2. Remote Feat. Matt Walsh – Draco
3. Darabi – Truckin
4. Sebastien Tex – Ana
5. My Favorite Robot – Tententen
6. Tim Paris – Viking Love
7. Bozzwell – Freak On
8. Maxime & Remain – Sergei (Vinyl Exclusive)
9. Red Axes – The Woo Hoo Garden Pan
10. DC Salas – 1988
11. Damon Jee – Retronovo
12. Carreno Is LB – Blast Ghost
13. Morgan Hammer – Libillule (Matt Walsh Remix)
14. Remain – The Beast With Two Backs
15. Click Box – Dreams Are Made
16. Raudive – White Rooms (Vinyl Exclusive)
17. Snuff Crew – Romancer (Vinyl Exclusive)
18. Démian – Freaky But Allowed
19. Chardonnay – The Church Of Moroder
20. Daniel Avery & The Deadstock 33s – Lights, Buttons, Clocks (Vinyl Exclusive)
Individual tracks (Digital download)
1. Maxime Iko – Wrong Place
2. Remote Feat. Matt Walsh – Draco
3. Darabi – Truckin
4. Sebastien Tex – Ana
5. My Favorite Robot – Tententen
6. Tim Paris – Viking Love
7. Bozzwell – Freak On
8. Red Axes – The Woo Hoo Garden Pan
9. DC Salas – 1988
10. Damon Jee – Retronovo
11. Carreno Is LB – Blast Ghost
12. Morgan Hammer – Libillule (Matt Walsh Remix)
13. Remain – The Beast With Two Backs
14. Click Box – Dreams Are Made
15. Démian – Freaky But Allowed
16. Chardonnay – The Church Of Moroder
Vinyl only release
A1. Daniel Avery & The Deadstock 33s – Lights, Buttons, Clocks
A2. Maxime & Remain – Sergei
B1. Raudive – White Rooms
B2. Snuff Crew – Romancer