Win: Tickets to Reel-to-Real with Madteo and DJ Sotofett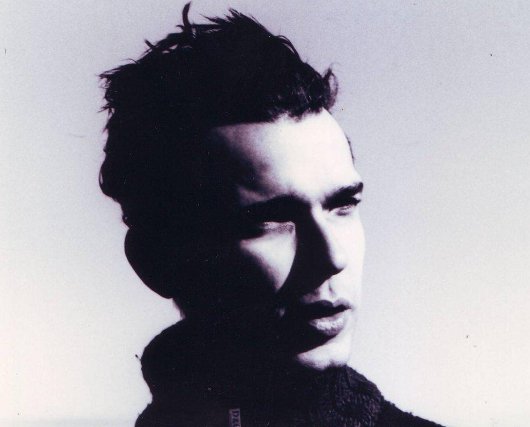 Madteo and DJ Sotofett will be performing in London soon at the inaugural Reel-to-Real night, and we have a pair of tickets to give away.
As reported previously, Hinge Finger, Workshop and Meakusma artist Madteo (who delivered this week's Juno Plus podcast) will be headlining the new Rhythm Factory night on Saturday September 22 for what will be his UK debut, while DJ Sotofett, one of the two men responsible for overseeing the Sex Tags empire, supporting with a rare London set that will no doubt join the dots between rugged house, raw disco, dub reggae and much more besides. Joining them will be John Swing, a key member of the Livejam and Appointment crew and boss of his own Relative imprint, and Reel-To-Real residents Truth Rhythm Unit.
In order to be in with a chance of winning, simply send the correct answer to this question, with "Madteo" in the subject line to competitions@juno.co.uk: What was the name of Madteo's record on Hinge Finger, released earlier this year?
Entries will close at midday on Thursday September 20, 2012, and the winner selected at random and notified by email shortly afterwards.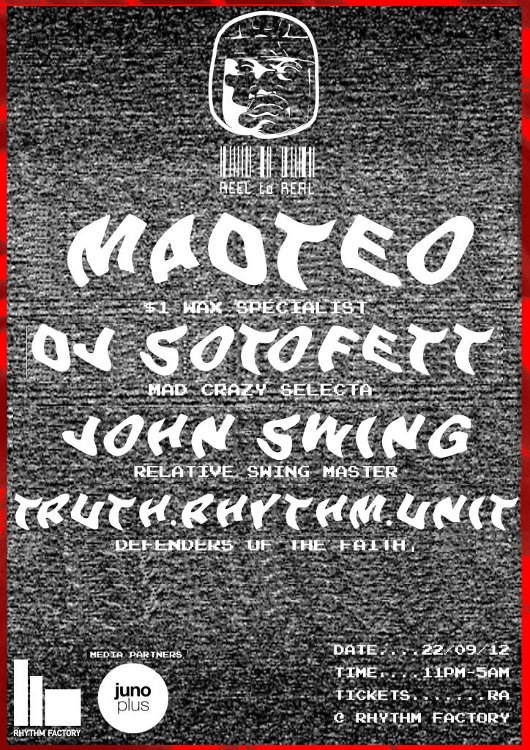 Full details:
Saturday September 22, 2012
11pm – 7am
Rhythm Factory
16-18 Whitechapel Road, Whitechapel
London E1 1EW
Line-up:
Madteo
DJ Sotofett
John Swing
Truth Rhythm Unit
Full disclosure: Reel-To-Real is an event run by employees of Juno Records.