Speculative DJing, famous friends & vinyl graveyards: Getting to know Willie Burns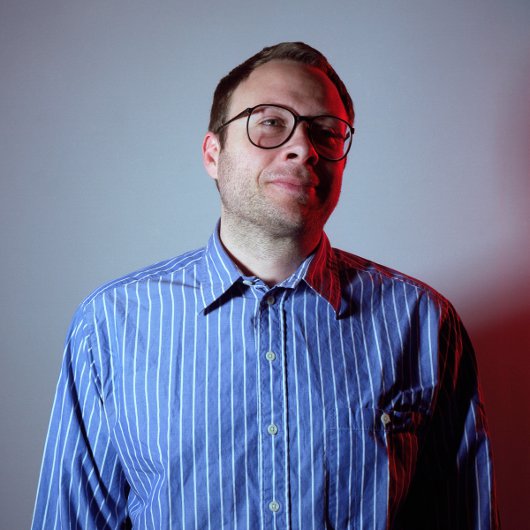 Despite what its inhabitants may tell you, New York still contains some of electronic music's most knowledgeable, dedicated and talented characters, many of whom you're likely to bump into behind the counter at one of the city's few remaining record stores. NYC native Ron Morelli of L.I.E.S. can be found behind the counter of A1 in Manhattan, while the (almost) endearingly grumpy Dope Jams crew continue to do what they do best over on Myrtle Avenue, and then there's The Thing – the heaving, jumbled, legendary vinyl graveyard in Greenpoint, Brooklyn.
This is where you'll find William Burnett, chief of W.T. Records. The label launched in 2009 when Burnett heard a track from JT Stewart aka $tinkworx that was "so good I had to release it". From this humble and straightforward beginning the label quickly became a must-check outlet for discerning, under-the-radar deep house, techno and electro. Since then he's launched the career of Hunee with 2009's Raw Silk EP and put out 12″s from some of the US's lesser known house producers, including Sir Stephen, Alex Israel and Shawn O'Sullivan.
Last month Burnett released a somewhat unexpected debut LP from Ex Vivian, an unlikely collaborative project with Breaking Bad actress Krysten Ritter, who Burnett got to know during the former model's stint in New York. It was clearly the label's most ambitious project yet – nine tracks of sparse, bare bones folk rock. It wasn't the first esoteric release on the label, but by shattering the label's loose house and techno focused remit, it opened up a new world of possibilities for W.T.
In addition to his role as overseer at W.T. and his day job at The Thing, Burnett has also unveiled a new, house-focused moniker, Willie Burns. Willie debuted with a 12″ for Ron Morelli's L.I.E.S. imprint last year, which was followed by the House EP for Crème International; most recently he's been snapped up for a release on Will Bankhead's Trilogy Tapes imprint for a 12″. Our man in New York Nik Mercer visited Burnett's studio to discuss all this and more.
Let's start with something current for you – the latest W.T. Records release by Ex Vivian, a project involving yourself and Krysten Ritter. From my standpoint, it came out of nowhere. Did you feel any apprehension in putting out the album?
Yeah, for sure. I wasn't sure how to do it. When we made the record a few years ago, the idea was to get someone else to release it, but that never happened. One day I was in a friends studio in Berlin and played it for him, then he wanted to release it, and I was like, wait a minute, maybe I should just do it. I have digital distribution – why should I have someone else get their fingers in the pot? I was gonna make a new label for it, but I should be able to release whatever I want (through WT Records) – so I did. I talked with Krysten about it a lot – I don't think she understood the dorky label crap. But I am glad I did it, because now I feel like the label is wide open for me to do whatever I want.
Tell me about how you met Krysten and how the project evolved.
I met Krysten when I first moved to New York, around 1999 or 2000. My roommate – and bandmate – at the time worked at the modelling agency she was signed to. His job was to make sure the 18 and under girls were cool, and somehow this involved taking them to clubs and shopping and I'm not even sure what. But needless to say, we hung out with a lot of young models (laughs). I was 22 or something, so it wasn't that creepy… OK maybe it was a little. I just made friends with Krysten – she crashed on our couch a lot and I was really into playing guitar at the time, so I taught her a bunch of my songs and she went on from there with some input from her rocker boyfriends along the way. Then she moved to Los Angeles and became a movie star or something. We stayed in touch and she would send me tracks that she recorded in her bathroom on the internal mic of her computer and they were good. So we talked about it and I just went out to Silverlake and stayed with her a couple of times and recorded them. That's it. It was just fun – it's what I do with my friends, we make music.
And I understand it was recorded in just one week in a "treetop apartment." What's the lowdown on that, exactly?
I can't remember really; she says I went out there twice but I thought it was once. The treetop reference came from her apartment – it's from (American architect) Dion Neutra. He lives in the front and she lived in the back apartment, so we thought we were cool by referencing that.
Let's pull back to W.T. Records itself. When did you found the imprint and why?
W.T. Records mainly started because $tinkworx had this really great track called "MKB" that wasn't being released. I thought it should be released and I knew a lot of people who made records and had labels and ran distribution, so it just all fell into place.
You have a few artists personas― most notably Speculator and Willie Burns. Where did each originate and how do you differentiate between them? What does Speculator achieve that Willie Burns can't―or doesn't―and vice versa?
Well Speculator came from DJing in the early 2000s. My friend Josh (aka JDH from Fixed) who I grew up with got me to DJ. I always had records, so when I started I wouldn't mix the records – I wouldn't even use headphones – and he would say I was speculating the mix. And supposedly I was always speculating about something. So Speculator seemed like a good enough name and it stuck for DJing. I'm not sure where Willie Burns came from; it's derivative of my real name. At first it was kind of a smoking reference – like willie burns it – but then British people use willies as a reference to something that I call a wang. And then I guess it also sounds like some kind of STD. I just needed a house music persona because the music I was making was different to my work as Grackle or whatever else I was doing.
I was pretty surprised and impressed to see you remix that Erol Alkan track. Were you, too? How did that opportunity come about?
Ha – yeah I'm not sure, he just emailed me. I guess he liked the L.I.E.S. release. He sent me the parts – at first I tried to use too much of the song and it was terrible. I made some unlistenable crap. Then I talked to him, and said "destroy it". So I cut all the sounds out and put them in the SP12 and a few minutes later I had some weirdo freaked out thing. I'm not even sure what it is – but he liked it – so that's that.
You have a show on Newtown Radio called WTBS that, from where I stand, seems to be primarily about exposing and sharing your influences and music that turns you on. How did you get that gig and why do you keep it up?
I had a show on East Village Radio for five or six years and I quit because they had a crappy archive system. My friend Tariq was starting up a new radio station, so I switched. It was in Brooklyn and nobody bothers you about some fake crap and the archives work. I like radio, I get so much music and it's nice to share it and to not have to worry about a club or bar setting.
Do you still find yourself digging for records a lot?
Well, I work at one of the best digging spots in the world. It's called The Thing. So I am forced to dig. My most recent project is separating crates of vinyl into specific categories, so I get to look at a lot of records. I used to travel a lot to dig, but now I don't like to carry all that crap when I travel because it's too heavy. These days I just stick with the record graveyard called The Thing…

Can you explain a bit more about what separating work you do at The Thing?
I spend several hours a day, a few days a week with a hundred thousand records or more and go " LP, 12″, LP, 12″, 12″, garbage" one at a time. Then I put the garbage in the garbage and the stuff for the store in the crates. After that I spend a few more hours moving crates around and cleaning after people who have no digging manners. Somewhere in between all that I get to listen to records – mind you, these are the bottom of the barrel records that no one wants. But I still mange to find a couple of gems. I mean even if I find just one, that is fine, I can enjoy it. It's a big influence for me to find these gems in the graveyard and bring them back to life.
You worked with Legowelt on a record. How did that happen? What's your relationship with Danny?
I met Danny when I was helping organize some parties. I think the first time I met him was when we got Vice to sponsor a party with the Bunker Records team at Tribeca Grand. I don't know what year that was – 2001? Maybe 2002. I think it was right after 9/11. And then we just kind of became friends. To be honest he is just some dude I know that I like to hang out with sometimes.
Also, you've done some stuff, as Grackle, for Strange Life, his label. What's the story with that persona and how did the 12″ and full-length end up there?
I did a CDr of grackle for Strange Life before that, and then it was a natural progression. I think that is when I lived in Bushwick. That was a dark phase – I blocked that from my memory. And speaking of other personas, I also did another Strange Life thing; that America Unreleased one is also all stuff I made either solo or with other people. How is that for confusing? This kid I know who was a Business major at NYU asked me the other day about all of my names, and he was said "what is the difference between Willie Burns, and WTBS and W.T. Records?" I was like, "I don't know" and he said "shouldn't you consolidate them?" And I said "probably".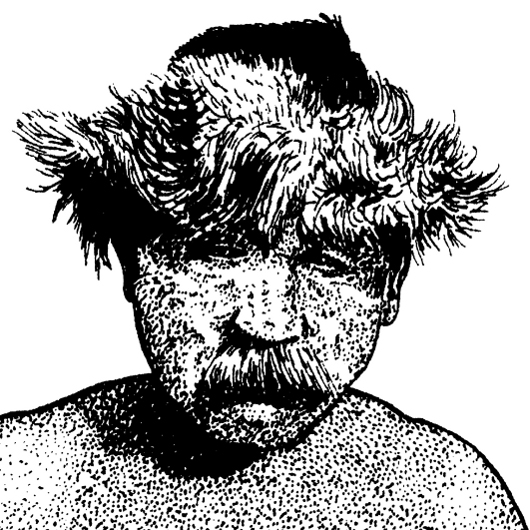 You've got a release slated with Will Bankhead's Trilogy Tapes imprint – how did that come about?
The Trilogy Tapes thing kind of happened just like the remix for Erol Alkan. I think Ron from L.I.E.S. gave Will my address. I had a bunch of tracks laying around, so I sent him some and he picked the ones he liked. I had never even heard of the label and everyone was kept saying, oh cool, how did you get on Trilogy Tapes? I don't know. I also have a new Grackle record coming out on Emotional Response, but that is more weirdo stuff, like the Galaxy Toobin tracks I did.
Any other solo projects we should know about?
Oh I got another new name called Black Deer and that is supposedly coming out on some new Rush Hour related label after the tracks marinate for a while. It's some 12 string acoustic guitar with effects and synth. And there's a Willie Burns remix for Heatsick and one for Orgue Electronique. There will probably be some other stuff too – I can't keep track myself.
And what's coming next on W.T.?
I have two things coming up; one is an American synth jazz freakout reissue from 1980 by Woz, and the other is new release from Nao Katafuchi, which is an 80s future pop record with Japanese lyrics and wild guitars.
Interview: Nik Mercer
Main pic: Liz Wendelbo
Second pic: Nicola Delorme