A Family Affair: West Norwood Cassette Library Interview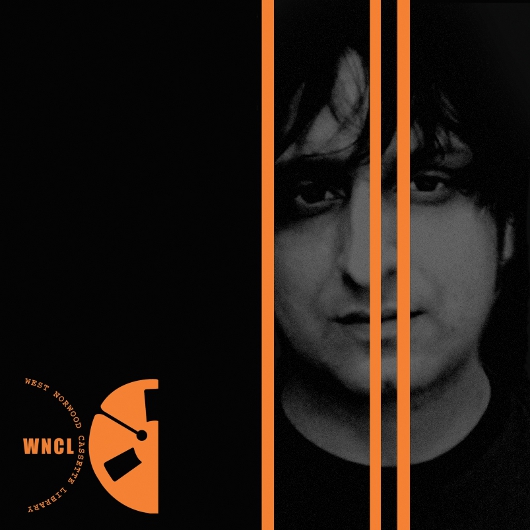 Over the last couple of years Bob Bhamra has been charming hearts and minds (not to mention the body) with a potent brew of heavy funking party clobber, produced by himself and a small group of like-minded individuals, whose disparate styles are nevertheless unified under the strong aesthetic identity of the WNCL Recordings banner. His stance has been one that is a little tricky to pin down, drawing on the stylistic mutations of modern dance music but summoning up the rough-and-ready boundary-less principles that formed the roots of the culture, swerving from release to release with an impulsive nature.
The initial run of 10" releases on his lovingly curated WNCL imprint ran the gamut between dubstep and broken beat machismo and multi-faceted weirdo house music from a core of producers that got Bob truly hyped. Now the 10" series has drawn to a close and the next step is a various artists 12" with Bob joined by Knowing Looks, Milyoo and Don Froth for a record that perfectly highlights the diversity and consistency that exists at the very core of the WNCL ethos.
With the label at something of a crossroads, whether perceived or actual, it's the perfect time to fire some questions at the ever-bashful Mr Bhamra, spanning the roots of his musical ventures, his approach to DJing, genre terrorism and the future.
Listening to the new Don Froth track, "Liftin' Weights", the 'fresh' scratch lick stands out in the lead in of the track. WNCL has always seemed to have a rooting in the old-skool aesthetic of roughneck sampling. Is that something you agree with? Is it something you carry a torch for?
Bob: I like to sample but I wouldn't say I'm carrying a torch for it or anything else in particular. The We Are Family EP features four producers all using samples in a slightly different way to each other but that wasn't the premise of the EP. Milyoo's samples are absolutely crackers as always, Knowing Looks is sharp and precise and Don Froth's track cleverly uses some familiar hip hop staples in an exciting way. His stuff is reeeeally fresh. My sampling is always a bit knackered, isn't it?
This aesthetic is reflected in your own production, which you have previously put down to ropey studio equipment as much as anything, but to carries through to your DJ style where the grooves stay bumpy and feisty, and you throw in plenty of cutting and scratching. What is it about this approach that you prefer?
That style of mixing seems to have been ever-present in all the dance music I've been into, stemming from the kind of hip hop records I was listening to, around '87, when it was fast and furious, breakbeat heavy, full of brazen samples and the records lent themselves to being played around with.
I heard the same sort of thing when I first started listening to house music on pirate radio a couple of years after. People like Randall on Centreforce would play all these US house imports and twist the hell out of them. DJ Hype on Fantasy was playing hip hop instrumentals at 45 rpm, mixing them over house tracks and chucking in some scratching for good measure. Hype was pretty much inventing hardcore on Thursday afternoon radio.
Later on, into the 90's, I was also checking out people like Jeff Mills, Derrick May, DJ Sneak and Armand Van Helden (before he went bonkers) when they would come to London. I considered them to be masters of that approach; throwing down records with abandon and beating the hell out of a system. It's amazing to watch, even better to dance to.
I'm still drawn to that kind of cut-up style just because it still sounds really exciting to me. I like to have a go but it doesn't always work when I do it, it can get a bit sloppy. I love the warts and all approach though, which is lucky because my mixes tend to have a lot of warts.
Have you ever been a DJ that enjoyed doing the restrained fluid / smooth mix – elongated blends, seamless transitions, telling the story etc? Do you enjoy watching other DJs that perfect that art or do you find it boring?
I don't find it boring at all. When it's done well, it's an incredible experience but in the wrong hands it can be quite a tedious thing to endure. I don't think any one style is 'better' than another. Did you see that interview with the Dope Jams guys recently? They pretty much nailed it. The whole 'take you on a journey' approach is great when it works, not so good when it's just some lazy DJ playing one record after another.
You had those few Bob Bhamra Project releases back in the 90s. What happened in the interim period to make you divert from releasing music?
When I was DJing and producing in the mid-90s it was nearly always with friends who were putting on nights and releasing records too, so it was easy to keep things going. As you get older and people start to drop off the radar, it becomes difficult to maintain the interest by yourself. By the millennium, I was pretty bored with the whole thing; buying, playing and making records.
Were you still an active DJ?
I kept my hand in here and there. A friend and I put on some nights called "Sucks to DJs". We put some bands on, played whatever records we liked and had a lot of fun but I found that 'indie-scene', for want of a better phrase, very limiting. I always seemed to get accosted by these self-congratulatory types, patting themselves on the back for having eclectic tastes and telling me to stop playing anything that didn't have a guitar in it. I won't be upset if I never hear "Teenage Kicks" again in my life.
Were you still producing?
I randomly did bits and pieces in the studio but there was no point to any of it. Nothing much to write home about but every now and then I dig out an old dubplate or something from the hard-drive that still sounds good. "Blonde on Blonde" was one of those.
Prior to WNCL, the most significant project I was involved with was Data 70 which was me and an old school friend making little one minute loops that have now all eventually surfaced over 3 volumes of delicious 7" vinyl packages.
What led up to the formation of West Norwood Cassette Library and the label?
Although I was a little late to the party, the whole dubstep moment really got me out of the doldrums and back into clubs and record shops and the studio. I was writing tracks and DJing again as West Norwood Cassette Library, to draw a line under all old messy stuff and start afresh. I thought a blog would be a good way to keep a document of everything I was doing and a label seemed like a natural next step.
I read an interview with Loefah where he was talking about designing the centres of records for labels that he would dream up while he was at school and that definitely strikes a chord with me. I've always wanted to do a label and knew that if I did, it would be an extremely precious and particular thing, right down to the catalogue numbers and choice of fonts. I have consciously stopped myself from doing it in the past because I knew I didn't have the right tracks or enough enthusiasm. Or money!
It seemed as though there was a more broken beat / dubstep purpose to the first clutch of releases on WNCL (and for your own output). Did you always intend to reach to the housier styles of artists such as Knowing Looks and Ultramarine?
There weren't any plans in place at all. I didn't have any foresight beyond actually making WNCL001 a reality, let alone a music policy or master plan. Everything else that has followed seems to have happened organically. Anyone that appears on the label, either as an artist or as a remixer, is there because I am, first and foremost, a huge fan, regardless of style.
The Mrs Fingers release seemed like an interesting proposition as it was something of a cheeky nod to Larry Heard but then positioned in the context of a dubstep record, with a Quantec remix that sounded less techno than anything he's done before. Are you a purposeful genre terrorist? Was it a statement to inform people to not expect one particular sound from you?
I'm not really into this genre terrorism. I'd much rather everything had a name so I knew where to file my records! In the aftermath of dubstep, it seems as though nobody wants to be associated with a 'scene' or a genre anymore. Which is understandable when you hear about some of the ridiculous inventions that have the life span of a fortnight but a bit of a shame in the long term.
There's a lot of great, inventive music out there right now that I love but there's an equal amount of self-conscious, supposedly genre-defying music that sounds thin and weak to my ears.
The Mrs Fingers release was basically a dubstep record, with a techno remix on the flip, it's hardly reinventing the wheel. It was a great experience working with Quantec though. I gave him the parts on a Tuesday night and woke up on Wednesday morning with 2 remixes in my inbox. He's a class act.
What was the appeal of putting out 10 x 10″s for the initial run of releases? Why has that run now come to an end?
I love the 10" format but it can be limiting as to how much you can fit on the vinyl and it's not exactly cheap either! Stopping at the tenth release seemed like a neat idea but, like everything else to do with the label, it wasn't pre-planned.
What is the thinking behind starting a 12″ series now? Will there be 12 of them?
I'm sure a lot of people will find the announcement of a 12" series laughable. It's hardly groundbreaking news, "dance label puts out 12" shocker". I've no idea how many there will be, all I'm certain of is that they will be rock solid, four track EP's. No filler.
What next, 45 x 45s?
No. I suspect I have mild OCD but I'm not that far gone. Yet.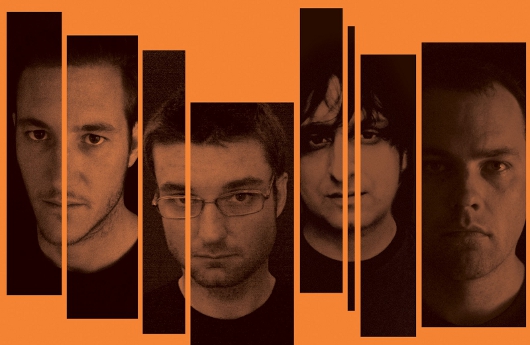 The new release makes a clear statement on some of the members of the immediate WNCL family – are you interested in developing the label with those artists in particular or are you open-minded about expanding and bringing in other producers?
The label operates much like any other independent dance label whereby the artist is always welcome back and also free to do anything they want with anyone else. I feel very lucky that everyone involved with the releases so far has been a dream to work with so I would gladly work with any / all of them again. Both Don Froth and Knowing Looks are working on EPs for WNCL and Milyoo is so prolific that I wouldn't be surprised to see his name popping up on the label again.
Are there plans for other artists to be getting involved?
Definitely. After the We Are Family sampler / compilation, there's a release from Kevin McPhee ready to go. Then I'm hoping to follow up with individual releases from Spatial, Geiom and Kamikaze Space Programme who are all at various stages of completing their four track sets.
You've been working on a lot of remixes lately – are there any specific releases in the works?
It has been a bit remix-heavy this year and they're all starting to come out now. I've finished mixes for Lakosa (Shifting Peaks), Lakosa & iO (MadTech), South London Ordnance (Teal) and Groove Armada (Hypercolour). It's been a handy way of ignoring the writer's block that I appear to be suffering from too.
In terms of all these remixes… how did you wind up getting snapped up by Kerri Chandler's label? For a seasoned house head like yourself that must be a bit of a dream?
That's all down to Lakosa. He'd been sending me tracks for a while and, although I didn't think they were right for the label, I always really enjoyed listening to them and occasionally cutting them to dubplate and we built up a dialogue over email. The next thing I know he's put me forward for remix duty and we're off. It was indeed a dream…and a nightmare. Praying at the church of KC doesn't help with the pressure of handing in your remix homework.
And then beyond that, what's in store for the future of the Library? Any specific plans for the label?
I always think it would be nice for us all to DJ together under one roof, but geographically it's not the easiest trick to pull off. Other than that, my ambition for the label doesn't stretch much beyond seeing how these 12" EPs work out and then doing some more of them.
We Are Family Vol 1 will be coming out on September 24.
Interview by Oli Warwick