Listen: OEJ mixtape 02: Selected by Javenger Dourado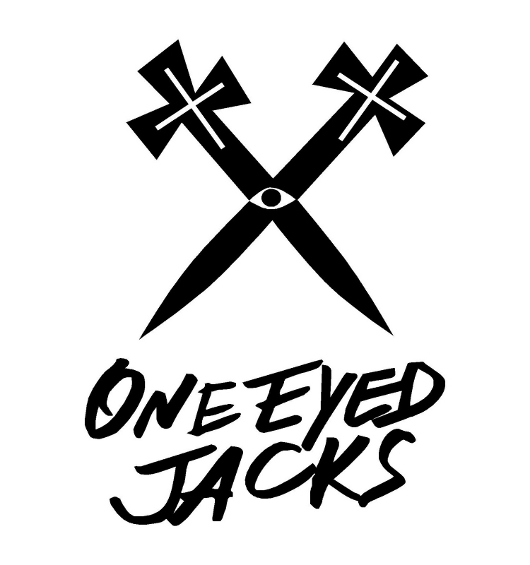 Our Portuguese friends at One Eyed Jacks come through with their second label mixtape which has Lisbon legend Javenger Dourado at the helm for an excellent off kilter selection.
Otherwise known as Márcio Matos, anyone who cheked our feature with Príncipe or the Photonz podcast from earlier this year will be familiar with the crucial role Dourado has played within the emergent Lisbon scene over the past few years. One Eyed Jacks themselves couldnt summate it better:
"Javenger Dourado a.k.a. Márcio Matos is the man responsible for the art and logo on our One Eyed Jacks imprint, but he's also an important part of the label on a deeper level, often sharing his musical picks with us and DJing at some of the earliest OEJ parties. The start of our friendship and collaboration with Márcio dates back to the beginning of the DJ collective ZONK, when us Photonz, Major (FLUR / Príncipe) and him started throwing parties together in 2008, arguably breaking down a few musical barriers in Lisbon's discerning dance music scene ever since – always with the dopest flyers in town of course.
Márcio is also a part of the record label Príncipe and co-runs the regular party Pistão – a night dedicated to showcase new live acts in electronic and improv, experimental music. Together with DJ Nuno Bernardino he spins some of the rudest squelchy jack tracks under the name Acido Nights and regularly DJ's around Lisbon by himself as Javenger Dourado."
No detailed tracklist for this one but only a few hints offered by the selector:
Bush
Joe Endersoned
Marcusbel Graved
Sunra Is Outerspacewauys
Suzanne Cianii
Daphne Oramic
Don Cherry + Ed Blackwell
The Man Of 7 Years Du Top
Intermission
Pyrolator
Guy Reibelist
Conrad Shnitzler
666
Aphrodites Chill
Clubs Durtian Brothers
Armando Muzique
Bluescontrol
Piano