Downwards ready Russell Haswell album and remix 12″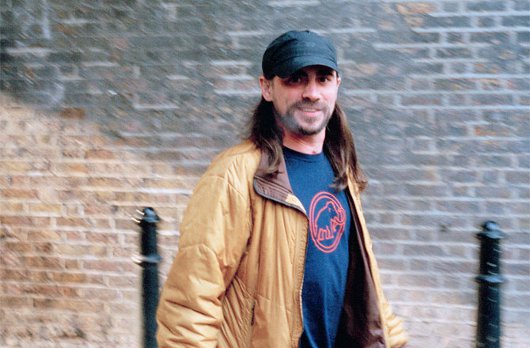 Iconic Midlands imprint Downwards have announced a forthcoming album from multi disciplinary artist Russell Haswell, with the 10 track LP preceded by a remix 12″ featuring William Bennett, Kevin Drumm and label boss Regis.
Coventry based Haswell has worked with the likes of Aphex Twin, Mika Vainio and Popol Vuh in a career that dates back to the late 90s, and has released noise/experimental albums with Editions Mego, Warp Records and Carlos Giffoni's No Fun Productions.
Few details are available on the as yet untitled album but the remix project 12″ that proceeds it is a typically uncompromising prospect with three wildly different interpretations that are not for the faint of heart. Downwards chief Karl O'Connor aka Regis opens proceedings with a twitching, loopy techno workout of  "Chua Rave," whilst Whitehouse founding member William Bennett – another former collaborator of Haswell's – has remixed "Harshing", with the press notes aptly describing the track as a "stereo head fucking, brain floss session". The package is rounded off with another remix of "Harshing", with Chicago-based experimental musician Kevin Drumm crafting a brutal eight minute noise version.
The remix 12″ is scheduled for release in mid August.
Tracklisting:
A1. Chua Rave (Regis remix)
A2. Harshing (William Bennett remix)
B1. Harshing (Kevin Drumm "GODDAMNIT!! 1,2,3" remix)
Photo: James Pearson-Howes