RVNG Intl announce Sensations' Fix compilation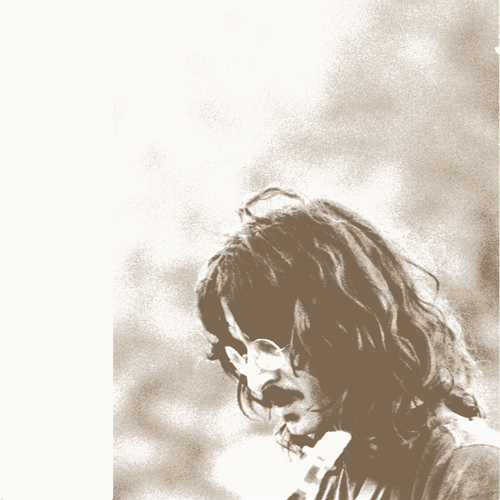 Matt Werth's RVNG Intl imprint has announced a forthcoming compilation of new mixes and unreleased material from Sensations' Fix, the erstwhile prog outfit fronted by Italian Franco Falsini.
The mammoth 30 track collection, entitled For Music is Painting in the Air, contains material recorded between 1974 and 1977.  A typically in-depth press release distributed by RVNG today reveals that Falsini and his son Jeyon spent a year restoring dusty Sensations' Fix demo tapes for the project. Although hardly a household name, Sensations' Fix have long had admirers in high places; Sonic Youth once curated a a career retrospective at a gallery in France, while DJ Shadow sampled two of Falsini's songs on his revered 2002 album The Private Press.
Falsini became enraptured by the rock 'n roll 45s he received while living in Florence in the 60s from his London dwelling sister. Upon emigrating to the US with then newly-wed Vinnie Sherman, Falsini set about transforming his Virginia basement into "a cosmic conduit and launch pad for Sensations' Fix". Upon relocating back to Italy, Falsini maintained a prolific release schedule throughout the mid to late 70s, releasing a number of albums in solo mode and in collaboration with drummer Keith Edwards and bassist Richard Ursillo, before heading to California. The Italian also produced electro pop under the name The Antennas, and launched the Interactive Test record label after again returning to Florence, following stints in Paris and New York.
As with anything RVNG Intl put to print, expect the presentation to provide a worthy match for the musical content. The label will release Music is Painting in the Air on September 24 on 2xLP, 2xCD, and digital formats. In the meantime you can stream one of the tracks set to appear on the compilation – the shimmering "Dark Side Of Religion" – via the Soundcloud player below.
Tracklisting:
1. Barnhause Effect
2. Cold Nose Part 3, 4th Movement
3. Leave My Chemistry
4. Acudreaming
5. Grow On You
6. Scraping Delay
7. Warped Notions Of A Practical Joke (Instrumental)
8. Dark Side of Religion
9. Cosmic Saudade
10. Cold Nose Part 3, Movement 2
11. Fragments of Light
12. Into The Memory
13. Cold Nose Part 3, Movement 5
14. C'e Nessuno
15. Map
16. Moving Particles
17. Cold Nose Part 3, Movement 3
18. Music Is Painting
19. Left Side Of Green
20. Chelsea Hotel (Room 625)
21. Fix A Water Fountain (Instrumental)
22. Overflowing Ashtrays
23. Strangelands
24. Cold Nose Story
25. Slow Motion Movie
26. Fortune Teller
27. Fortune Teller Coda
28. Crossing Berlin
29. Darkside 1 & 3
30. Darkside 2