Lazer Sword ready Memory for Monkeytown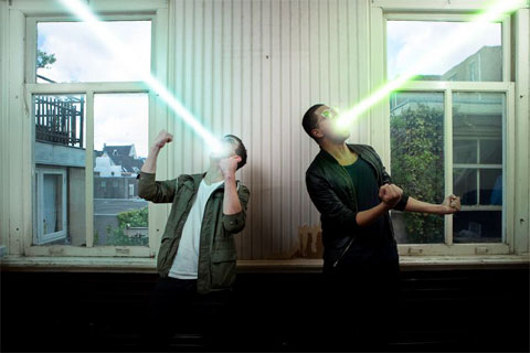 The Lazer Sword duo of Lando Kal and Low Limit have finished work on an second album entitled Memory, which is due for release on Modeselektor's Monkeytown imprint next month.
At the time of Lazer Sword's eponymous beat heavy debut album in 2010, both members lived in San Francisco, whereas now there are thousands of miles distance separating Lando Kal (aka Antaeus Roy) and Low Limit (Bryant Rushent), with the former residing in Berlin and the latter based in Los Angeles. Furthermore, Lando Kal has something of an established solo career at the moment, with releases on Rush Hour Direct Current, Hotflush and StillCold in his recent discography.
Obviously these factors haven't dampened the duo's desire to continuing work together as Lazer Sword, with the 11-track opus for Monkeytown essentially presenting their sound with an updated palette which according to the accompanying press release takes "cues from '80s electro, Detroit techno, and various brands of UK futurism".
A perfect fit for Modeselektor's main label endeavour then, with Memory featuring the track "Sounds Sane", released towards the end of last year, along with contributions from two current beaus of the electronic music world in Machinedrum and that man Jim Edgar.
Monkeytown will release Memory by Lazer Sword across CD, 2 x LP and digital formats on April 30.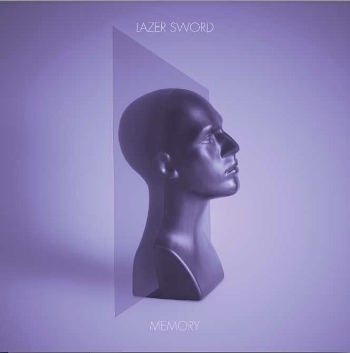 Tracklisting:
1. Sky Burial
2. Toldyall
3. Missed A Spot
4. Point Of Return
5. Let's Work (Ft. Jimmy Edgar)
6. Better From U
7. Out The Door
8. Pleasure Zone
9. Sounds Sane
10. CHSEN (Ft. Machinedrum)
11. People