Steve Moore preps Lovelock LP for Internasjonal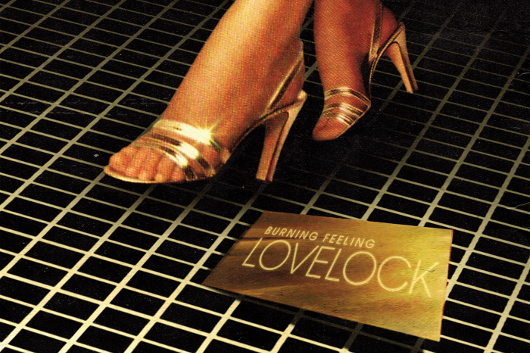 It's been revealed the ever excellent Steve Moore will don his under-used Lovelock moniker and release an album for Prins Thomas' Internasjonal imprint in April.
To date, Moore's musical endeavours as Lovelock have been restricted to a single release for the excellent Mindless Boogie imprint (RIP) as well as appearances on Chromeo's DJ Kicks, an Eskimo Balearic Beats compilation and a chunk of remix commissions for the likes of Turzi, Sally Shapiro and Washed Out. It's under his own name that Moore has garnered considerable attention of late with a stellar contribution to the LIES label as well as two albums of note – the Static Caravan released Primitive Nueral Pathways and Brainstorm, a conceptual collaborative album with Majuere, aka his Zombi cohort A.E. Paterra.
The forthcoming album, entitled Burning Feeling, demonstrates a steadfastly 80s approach across the eight tracks according to the press release, ushering in "polygonal structures accented with clean neon lines" and "computerized sequences that fire with precision and synchronicity under a polished surface." This should not come as a surprise to anyone who enjoyed the aforementioned Lovelock Mindless Boogie 12″ that re imagined cuts from Simple Minds and Tubular Bells. The album will be preceded by the 12″ single release of Maybe Tonight next month which will feature some edits from Metro Area's Morgan Geist.
Internasjonal will release Burning Feeling by Lovelock across CD and digital formats on April 26.
Tracklisting:
1. Burning Feeling
2. The Fog
3. Don´t Turn Away (From My Love)
4. South Beach Sunrise
5. New Age Of Christ
6. Maybe Tonight
7. Love Reaction
8. Deco District