Boddika: Rage within the machines
"I'm not into stuff that's over-produced, it's very uninteresting to me." So states Al Green, the man behind some of the most distinctive, visceral electronic music to grace our ears in recent times. One listen to any of the plentiful Boddika tracks that have been released for labels such as [Naked Lunch], Swamp81 or his own Nonplus, and you can instantly feel where he's coming from. The kickback against crisp and clean digital production that typified last year's dance music output is no more apparent than on the raw, abrasive drums n' synths that characterise the Boddika sound.
"I use a lot of outboard stuff so the dynamics that I use are important to the sound that I shape," Al explains. "The music has to have some substance, it has to have some sort of character, and that's what dynamics give me in the studio. I've got a chain of three different things that I record my tracks through." Understandably, he's keeping those three weapons of mass production to himself.
It wouldn't take a rocket scientist to work out that gritty, old-skool sounds are the raison d'etre of Boddika, however they come about. What sets Al's output apart from the milieu of his contemporaries is the inescapably futuristic atmosphere he crafts. Much like his Detroit electro heroes, Drexciya, Al has set out to evoke bleak, dystopian worlds in his music, but for all the forward momentum tracks like "Syn Chron" possess, it's the tools of yesterday that turn him on in the studio.
"I bought a 303 which I was super excited about, and instantly put myself up against it," he gushes of the revered acid generator. "I wanted to write something with an acid line that would be held acceptable in this day and age." Whilst being one of the most enduring sounds in dance music history, it's not easy to find a new angle on acid music that stands strong on its own. The resulting track from Al's initial experiments, "Acid Jackson", certainly holds its own, all crisp breakbeat, funky stabs and lysergic tweaking.
Al is hesitant to overuse his treasured toy, instead preferring to keep it as a private reward for good behaviour. "If I've had a good week then I'll allow myself a couple of days to sit on the 303," Al admits. "I could sit there all day with a 4/4 beat relentlessly writing different acid lines, twisting them up and running them through different effects. I generally don't record any, I just get a real kick out of doing it."
Acid indulgence aside, there's no denying how hard Al has been applying himself in the studio and the club since going it alone. Prior to this he was one half of Instra:mental, the genre-bending duo that spearheaded the emergence of half-step D&B alongside dBridge, ASC and the like, before splintering off into any style they cared to make their own. While his production cohort Damon (better known these days as Jon Convex) was off touring in Australia, Al set about laying the foundations for the Boddika project.
"I had some time alone last year in the studio and I wrote about ten tunes in about five weeks," Al says of the ensuing creative rush. "I just went absolutely crazy, everything I started I finished, and basically those ten tunes have been my release schedule for the last year."
From the moment the Boddika's House 12" appeared on [NakedLunch] at the end of 2010, the public reaction to the Boddika material has been rapturous, capturing the imagination as the drum machine baiting antics of Addison Groove and others has brought tough electro back into focus across the world.
"One thing I have noticed is how much the Boddika material has crossed over into other places as well," Al muses on the unanimous embracing of his new music. "Techno artists have been hitting me up and playing certain tunes that I've written. I don't consider what I've been writing techno, but I've had really respectable labels in the techno scene asking me for music."
It's all well and good getting tapped up by all and sundry for your music, but many is the artist who has fallen into the trap of desirability and diluted their impact as a result. One look back through the release patterns of Al across all his projects, and you can see that he doesn't sign his music away to just anybody.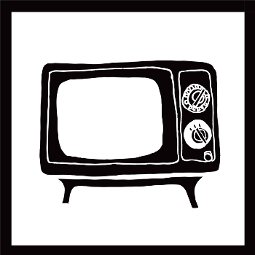 "I don't believe in overkill," he firmly states. "With the labels I've released on with Boddika, I've got a connection with them. Mickey from [NakedLunch] is an old friend and we share a real similar passion for music, and it's the same with Loefah and Swamp 81. I've written some stuff for Darkestral under a couple of aliases, Grey Goo and Transportation AAD, because it was the first label to release Instra:mental tunes and I've known Rico who runs it for a long time."
Out of all the labels Al lists above, it's Swamp 81 that seems the most logical home for his rugged tracks. Loefah's curation has eked out a more abrasive, energetic sound from Addison Groove, Skream, Pinch and The Bug to name but a few, and in doing so moved on from his formative years as part of the genre-defining dubstep behemoth DMZ. With some of the key Boddika releases coming forth on Swamp, a dearth of new Loefah material on the horizon, and a very apparent friendship between the two, the question had to be asked; can we expect to see a collaboration any time soon?
"We've started a couple of tunes over the last few months and something's gonna come eventually," Al reveals. "Loefah's got some new equipment and he's going to come back with something fresh before he comes down to my studio and I cloud his mind with my production techniques!"
While it may be some time before Al's partnership with Loefah reaches the public, there's another meeting of minds which is already bearing fruit and garnering much praise all over the internet, despite only a smattering of unreleased material being available to listen to on YouTube.
Of course the name Joy Orbison has carried a lot of weight since "Hyph Mngo" erupted late in 2009, but new material has been slow to come forth from Pete O'Grady since that initial explosion onto the scene. The two official missives to appear in 2011 ("Wade In" and the not-so-anonymous "Sicko Cell") demonstrated the newly monikered Joy O's burgeoning taste for the same gritty hardware bashing that has characterised the Boddika sound. Likewise "Swims" and "Froth" – the former was finally released on wax last week – have been the aforementioned runaway streaming hits from Al and Pete that point towards a pairing that could go far beyond a one-off hook-up, and they both churn and crackle with that unmistakable dynamic.
Much like the attitude Al takes to the labels he chooses to work with, his choice of collaborators is a sensitive one based on the fundamentals of shared musical vision. "I've connected so well with Pete 'cos we've got a similar passion, and we've got similar ideas of how things should sound," Al reveals. "It's more than just the tune. We're working together three or four days a week at the moment and I think we plan on doing that for the foreseeable future."
Al is careful to point out that, although some of the sounds and methods may be familiar, the tracks themselves will be anything but. "We're veering off into a slightly different direction," Al explains. "We didn't want the music we're writing to sound like what we're known for as individuals and that's been a bit of an effort, so over the last five months we've been in the studio just taking our time with things. Obviously we did "Swims" early on which we had a great reaction to, but the new stuff is a little housier, but by no means generic at all."
The YouTube comments beneath "Swims" say it all, as fevered listeners moan about the time it's taking for the releases to come out in their full, uncompressed glory. Al is quick to acknowledge this, stating; "things have taken a little while to come out, but people need to keep their eyes open 'cos they're gonna get a nice bit of love back from us soon."
Considering the time that Al is dedicating to his work with Joy O, it's surprising that the volume of Boddika material hasn't let up, even with the stockpile that he started last year with. That said, it doesn't look like his solo output will be slowing down any time soon. "I still get time to write my Boddika tracks," Al reassures. "I get one or two days a week, which is more than enough time to get an idea down, and then when it comes to the next session I can work on it more."
Al is the first to admit that it's his hectic gigging schedule that enables him to be devoting so much time to his studio work, but between the two it's hard to tell which qualifies as work for the man, so much passion he radiates for what he does. Like many of his peers, Al is finding the current flux of styles in electronic music is making it a very good time to be a DJ.
"I'm really reaching deep into people's back catalogues these days," he reveals. "Because of the tempo at 128 you can be so massively eclectic with what you play, so I'm playing tunes that are six or seven years old, and people are coming up to me saying, 'what the fuck is that? That sounds amazing!'"
"It goes back even farther than that," Al continues proudly. "I'm dropping Egyptian Lover tunes that are twenty years old and people are going, 'what the fuck is this? Is this out?' and I'm thinking, 'yeah, you were probably still at school when it came out mate!' You've got to love it when the kids are getting so hyped over tracks that are twenty years old."
The Boddika sound being what it is, compatibility can be found across decades of electronic music, from the early work of Afrika Bambaataa through to Underground Resistance, from Radioactive Man to DJ Funk, so it's no surprise that Al is reaching back as much as he's pushing forwards. Still any DJ set tends to be tipped largely in favour of the wealth of new material he's been working on during the week, but unlike many of his contemporaries, Al doesn't tend to let this side of his life in music creep into his label management.
Nonplus has been widely hailed as one of the most on-point imprints in operation for the more leftfield corners of electronic music, with Al and Damon snapping up a wealth of talent across a broad remit of styles. While various mutations of bass music are well represented, the most surprising contributions came from Kassem Mosse and Lowtec, two pillars of the highly regarded German house label Workshop.
"When I first heard Kassem a few years back I was blown away," Al says about the maverick producer. "I'd never heard of the kid, but I scoped out Workshop years ago, on my iMac, sitting in my bedroom and I was just like 'holy shit!' There was one tune in particular on one of the early Workshops that just absolutely shut me down."
If you listen to the delicate, contemplative house incantations that make up a large portion of that particular label, it seems a world away from the brute force of Al's music as it stands today, but that's not to say he could never make music in that sensitive headspace. "It's taken me a lot of strength not to sit down and write tunes like that as well," Al admits, "but I don't 'cos I need to stay focused on what I do. There'll be a time when I do approach a sound like that, and the time will be right when I'm ready to do it, but at the minute I leave it to the pros."
With integrity and passion at the core of his work ethic, Al represents the kind of artist you can count on to keep delivering the goods, whether he's slaying the club on a Friday night or battering his studio on a Monday morning. As he's hinted throughout, there's plenty to look forward to in the coming year, so take his advice and keep your eyes and ears open because there's a nice bit of love coming our way.
Oli Warwick
Main photo by Dump