BPM DJ Exhibition 2011 – Birmingham NEC round-up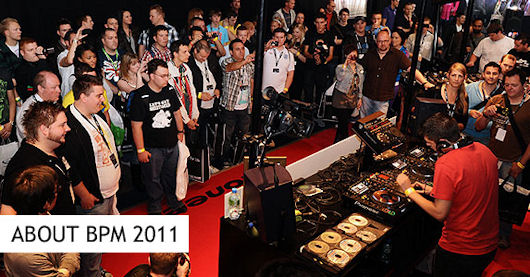 This year's BPM was held at Birmingham's NEC arena, with three days of the freshest equipment demonstrations, networking, seminars, workshops, live performances and DJ sets.
It's a place where all of the leading equipment manufacturers and distributors showcase their latest technology for you to check out and get your hands dirty. This year's highlights included the announcement of the Allen & Heath Xone DB 2 (below).
This is a somewhat trimmed down version of the DB 4, featuring the same Trimodal EQ enabling a standard asymmetric EQ (+6/-25dB), total kill (+6dB/OFF with a 24dB/octave slope) or a high-pass/low-pass filter system with adjustable resonance.  There are five effects in total, consisting of delay, reverb, modulation, resonator and damage plus the system has a built in multi channel USB 2 sound card. It will work as a MIDI controller with the MID shift function, and supports Allen & Heath's X link protocol. Priced at £1190 ex VAT. Allen & Heath also premiered the Xone:K2 MIDI controller and audio interface with a 4-channel internal soundcard.
Steinberg fans were able to see the eagerly anticipated new controllers in the form of:
Steinberg PD – Pad Controller
Steinberg TP – Transport Controller
Steinberg QC – Quick Controller
Steinberg CH – Channel Controller
Steinberg AI – AI Controller
Steinberg FD – Fader Controller
plus the Steinberg UR28M
Other highlights included:
Zomo MC-1000 MIDI controller
Vestax VCI-400 MIDI controller
Keep an eye on Juno for more information on these products.