Steinberg roll out Sequel 3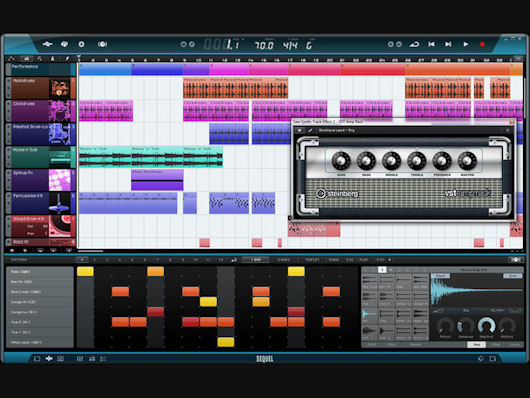 Steinberg have announced a major upgrade to their Sequal system, which will finally host VST support, and includes the HALion Sonic SE workstation and VST Amp Rack SE.
Steinberg Sequal 3 is an ideal tool for anyone new to music production – or indeed requiring a simple, no fuss interface. Aimed as an entry into the world of Cubase, it incorporates a fully functional audio and MIDI sequencer, with Performance Mode featuring 24 live performance pads plus Beat Page – where you'll find Groove Agent One – a drum sampler with more than 60 drum kits, and the step sequencing Beat Designer tool.
Other highlights include more than 5000 loops and sounds, automatic tempo detection of audio files, controller learn editor, MediaBay media management tool, multi-take recording and VST 3 support for cross-platform compatibility with Windows and Mac OS X.
Keep an eye on Juno for Sequal 3's imminent arrival – it will be priced at £67.