Moog unveils MF-108M Moogerfooger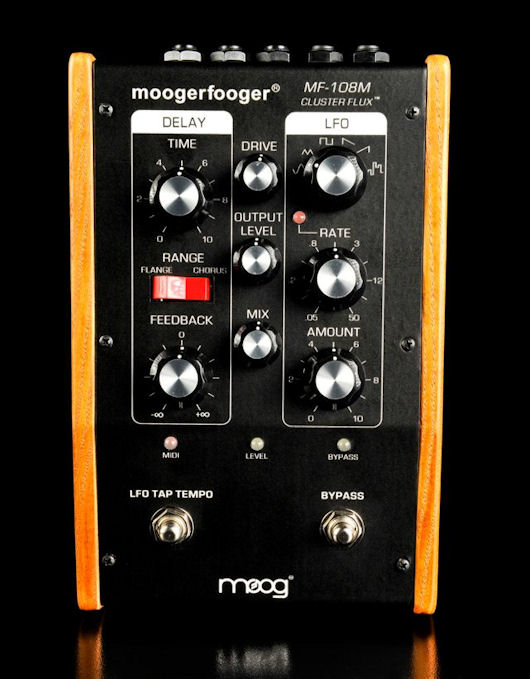 US analogue knob twiddling institution Moog have announced the imminent release of their all new effects unit, the Moog MF108M Moogerfooger Cluster Flux, which in their own words represents "the ultimate Moogerfooger for flange, chorus and vibrato".
Featuring a true analogue audio signal path, the Cluster Flux also allows the modulation of multiple LFO waveforms including sine, triangle, square, saw, ramp and random to create unique modulated delay effects, all fully accessible from the front panel controls. You can control the delay time, range, feedback, output level, LFO waveform, LFO rate, LFO amount and mix via MIDI with the addition of CV control.
It's a versatile little unit, with a send/return insert for external processing and a second output configurable via DIP switches for different types of stereo outputs with level control. You can also sync LFO modulation effects to MIDI clock or tap tempo or jam using the spillover mode, which allows the sculpting of interesting drones and other feedback effects.
The Cluster Flux MF-108M is expected to arrive on the market sometime between August and October this year.