The NYC based DJ Eric Duncan has enjoyed a rather unique life. Motivated by a spur-of-the-moment job opportunity that came up at the X-Large streetwear label for whom he used to work, he found himself transplanted to the East Coast from L.A. Within 24 hours he had secured his first DJ slot in Manhattan, and before long established himself as one of the city's most respected figures in underground music. He's known as an edits don – his Dolly Parton tweak is particulalry memorable – and a prolific remixer under his Dr Dunks moniker. In addition to this he's also part of two production duos (Still Going and Rub N' Tug), both of whom have albums due out this year. His passion for playing and producing has only increased as his reputation has blossomed, allowing him to reside and work out of a large Williamsburg loft space, tour the world whenever he feels the compulsion, and pursue original and remix work when the mood strikes.
Despite being part of the dance music circuit for two decades, Duncan approaches every project with the sort of enthusiasm and creative gusto you would normally expect to see in someone just starting out. Duncan is involved with too many projects to count and relentlessly picks up new ones, and an attempt at summarizing what's currently on his plate reads as follows: the long awaited Rub N' Tug's LP is out this year, as is the debut Still Going album; his edit labels C.O.M.B.i. and Keep It Cheap are continuing to pick up steam; his globetrotting DJing never relents and there are several back-burner collaborative side-projects, including an unnamed one with Justin Vandervolgen. Our man in New York Nik Mercer sat down for a chat with him on all this and more.
So let's start at the beginning, with growing up in L.A. Tell me about that.
Yeah, I grew up in L.A, and for as long as I can remember, there's always been music around me. And growing up there, you're always driving around, so you're also listening to the radio. I got to a certain age and started skating and hanging out with friends and got into hip-hop. And then it just slowly progressed. I got into soul and then some Latin stuff.  That moved into dance music and then, yeah―here I am today.
Sort of a linear way to go through the genres.
Yeah. And also about what was underground at the time. Hip-hop was underground to me at the time [I first got into it], and as it moved out of the underground, it became less interesting to me… and I'd move on to something else that was more stimulating.
Do you identify with L.A. or is it just the place you were born and raised?
I mean, I grew up there, but I moved out to New York when I was 25, so I've spent 15 years here. It's getting to the point where I've spent almost half my life in both cities. I love L.A., but… I'm stuck here like Snake Plisskin.
I lived in L.A. for a few years and found that it's a little bit harder to find and dig up the cool and worthwhile stuff over there.
Well, the driving thing's tough because you can never really cut loose. You always have to drive home. Like, that's always in the back of your mind… "I gotta drive home so I can't completely lose it." Here, you can just jump in a cab and not even remember getting home. Although there were times in L.A. when I wouldn't remember getting home and I drove home. [Laughs] Maybe that has something to do with it. But L.A.'s good for a lot of other things―it's not necessarily just about the party thing. The lifestyle there is really nice. You got the beach and the mountains and plenty of space for larger apartments and houses.
So you moved here when you were 25―what prompted that?
Boredom. I was DJ'ing a little bit and working for this streetwear company called X-Large in L.A, and they were moving their [NYC] store from Avenue A over to Lafayette. So I was like, Oh, cool―I'll come over and help manage that. I already had a lot of friends in New York―I used to live with a friend in L.A. who was from New York, which led me to meet tons of friends [in NYC]. People I met through the street fashion thing and stuff like that… so it was a super easy transition for me. Like, I got here on Monday and started DJ'ing on Tuesday. I played at a hip-hop party and the owner liked what I was doing so gave me a regular night. That was at Spoon on Ave A, but its gone now.
That sounds so rare because I feel like it normally takes people, like, two years to fully acclimate to the city.
Yeah―like I was saying, I got here, my friends were waiting for me. We started going out and drinking that night, and then, the next day, I bumped into these guys I'd met, and they were like, Oh, we've got a party going on tonight if you wanna come DJ it. It was a hip-hop party, so I played a bunch of old hip-hop stuff and it was really good.
Where did you first live?
Little Italy. Mott Street, between Houston and Prince. Right next to the cemetery from Mean Streets―that was right out my bathroom window. Stayed there for a couple months, then I moved to Chelsea. I bounced around, like, every year. 14th Street, then Canal Street―a couple of apartments on Canal Street. And I finally moved to Brooklyn, like, four years ago. Gave in.
Taking it back a little, what got you into DJing?
Well, when I was young, my friend Paul Takahashi―who does the Sarcastic stuff with Harvey in L.A.―he had a DJ setup at his house. This was the mid-80s, when we were, like, 15. So he had the whole thing―records, lights. He lived in a two-story house, and his parents never came upstairs, so we'd just be up there all night, drinking and playing music. So DJ'ing was already something I was messing around with. A lot of my friends had soundsystems and they would play parties – it was always around me. Then I moved to Australia…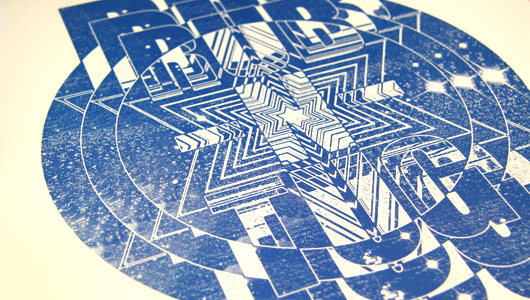 This was before you moved to New York?
Yeah, it was in '94. I started working at X-Large in early '92 and in '94, this guy, Steve Pavlovic, wanted to open up [an X-Large] store in Sydney, so I moved out with him to help out. He had tons of records. He was a rock promoter at the time, bringing over Nirvana and Beastie Boys and groups like that. So I was living with him and he didn't have a TV or anything, so it was just music, music, music. Then I met Mario Caldato, who came out and stayed with us for a couple of weeks. Mario taught me a bunch about music and turned me on to so much great stuff. Then I moved back to L.A. and bought a DJ setup. I still have the turntables from then! Got a mixer and started buying more and more and more records. Then I stayed in L.A. for another year or so and moved to New York.
What was the deal with Spoon?
We used to call it Ellis Island because on Tuesday nights, it was like every kid in New York was there. It'd get so crowded at the bar that half of Avenue A would be filled with people as well. Crazy, crazy scene with all the young kids coming into New York at the time.
Was DJ'ing something you wanted to do when you moved?
Well, I brought my turntables out, I brought my records out, but I was coming here to help X-Large move the store . So that was my priority, but I was also DJ'ing. I wound up playing four nights a week, six nights a week, seven nights a week, and I became less and less interested in getting up and going to work at the store. So I stopped working for them after six, seven months, and started DJ'ing full time.
"I was in the circuit of all these bars and clubs – months and months would go by where I'd play every single night"
That's not something people really do anymore, DJ six or seven nights a week.
I was in the circuit of all these bars and clubs, so, seriously, months and months would go by where I'd play every single night.
How does that happen? How do you get into that groove?
Well, ya know, you have a buddy, and you play somewhere, and you meet someone, and they have a place, and you play there, and you find yourself in a DJ circuit where you cover for people who can't play [certain nights]. You get your little residency somewhere and… that's it. And it was going like that for a while, but in '97, I went back to L.A. to see Paul, who was doing a clothing label called Sarcastic. He had a party called Wax and he brought Harvey out to L.A. for the first time for that. In order to draw people, he brought Thomas [Bullock] down because he was from Wicked in San Francisco. So Thomas opened up for Harvey, and that's when I met them. Thomas was like, Oh―I just moved out to New York, and I said I had too. So that's how we started hanging out. '98 was when we started DJ'ing together.
So what exactly was the way in which Rub N' Tug came together?
Well, a friend of ours, Rui Pereira, came across this loft on Canal St. that was a massage parlour. It had all these little rooms that would just fit a tiny bed and shelf for lotion or whatever.  Well, hang on―let's backtrack. Me and Thomas did a party for As Four, the fashion crew, at their Silver Cage, which they still have, down at Forsyth Street. We brought in a soundsystem and had this mad party that'll go down in history. Everyone was there, it was winter time so we had champagne on the fire escape, That was '98 or '99. Then, Rui [asked us to do a party at the massage parlour on 59 Canal]. It was so small, we had to set up the decks from the windows to the wall opposite. You had to crawl underneath to get behind them. And that's where we did the first Rub N' Tug party.  So we were doing it there for a while. We kept knocking down walls to make it slightly bigger and get more people in. Some of those parties would go until, like, 12 noon. I remember one where people were sleeping in the corner while others were still dancing or trying to have sex with guys who were passed out. And everyone you can think of from the whole underground New York scene was there. Lots of the up and comers of the time… That went on for a few years until Rui tragically overdosed and passed away and that was the end of that. So we went downstairs to the second floor and started doing them there. We did a couple there and that was cool, but, like, as all this was happening, 9/11 happened, and that made things a little weird. We were doing parties before and after… and it just sort of faded out a bit. It became harder and harder to find venues. We started doing them at Passerby―those were good, too―and it began to move around a lot more, we weren't just staying in one place.
When did you make the transition from RNT being a New York thing with Thomas into a travelling duo where you were doing mixes and whatnot?
Well, the first remix we did was for !!!. Justin Van Der Volgen asked us to do one for "Hello? Is This Thing On?" Justin got turned on to us when we did a party at Passerby and his other band, Out Hud, was opening up. Justin was there all night, bugging out. He came up to us and asked us to do the remix, and that became sort of popular. Then, a bunch of people got their hands on the Live At Rui's CD [we did for aNYthing], which came out in 2004, but featured stuff from the late 90s and early 2000s. (Coincidentally, we just released a new aNYthing mix, which was recorded at Sarcastic in L.A.) So we started getting hired for out-of-town gigs. I think the first one was in Berlin. Then we started getting more and more offers for remixes―Coldplay, Roxy Music, Zero 7, all these big label bands. The Fabric mix came around and then the one for Eskimo, which was, like, live at Passerby.
The first Rub N' Tug 12" came out last week. What's the story with that? You didn't start making your own original stuff until somewhat recently…
Well, we recorded an album two years ago. But no, we didn't [until then]. Well, we did something a long time ago that we might still put out, but yeah―we got caught in that remix vortex. Once you do one or two, it's, like, boom, boom, boom, one after the other, and you never have a chance to work on original material.
You recorded the full-length two years ago!?
Yeah, after the summer of 2008. We did it in a weird way… sort of in a jam style. We had [the musicians] play for, like, 40 minutes at a time. Then we took those eight 40-minute tracks and made actual tunes out of them. Took a long fuckin' time.
Who were the musicians?
Matt Sweeney, who plays with Bonnie "Prince" Billy and was in Chavez in the 90s. He's a great guitar player also his cousin Spencer is on the drums, Justin V. plays bass, Cornelius B. is on the mic, Pete Z. on keys… and an old buddy of mine Rene Lopez did some timbale and other percussion work.
Who's putting it out?
We don't know yet. The 12" we put out ourselves. My girlfriend Edda P. financed it. So we're just gonna do this basically to pay the studio back. Hopefully it'll kick up some dust and draw interest.
Well, let's talk about some of your other stuff. How'd you hook up with DJ Spun and Olivier Spencer?
Well, the first thing I did with Jason [Drummond, aka DJ Spun] was How & Why. "Cruising." Danny Wang plays keys and Steven Hall plays guitar and me and J. came up with the beat. I asked Steven to play, which was awesome since he brought that whole Loose Joints vibe into the song. The record didn't gain much notoriety, but we did a few edits, too… I think J.'s computer broke, and that was sort of the end of How & Why. [Laughs]. Liv engineered "Cruising." Liv was always [at recording sessions], so we became friends, and one day we were like, Let's do a cheap piano house track―it'll be great! And that's how "Still Going Theme" came to be. That night, I went over to the DFA Christmas party at Studio B, came up to James Murphy (who was DJ'ing then) and said, play this, play this, play this! DFA wound up putting it out.
You're going to put out a Still Going record soon, right?
We've already recorded a bunch of stuff and got a lot of different people to come in to play. There're still a few more elements we need to add―the vocals and stuff like that―but we're gonna start putting the songs together. I had this idea to just get a bunch of our friends together and play music to certain tempos. Me and Liv, our strength is with remixing, we do loads of remixes, and we can make good club tracks out of more regular music or not-so-good music. So I just figured, why not do that, but with our friends playing a bunch of cool stuff. So, we're past the point of recording most of the stuff… now we just need to make the record!
Is that coming out on DFA?
I dunno. We'll see. Leaving it open and trying to get it finished first. With the Rub N' Tug album dropping as well, we'll have two things out this year.
What's the C.O.M.B.i. thing?
That's just a thing between a lot of people. It started as sort of a joke and now we're at "O," the latest release. It's just edits and bootlegs. It's some Japanese guys who just want to keep things secret, like, "tell no one" sort of stuff.
"I love L.A, but New York is way more stimulating to me. L.A.'s got tons of stuff going on, too, but… I'm stuck here. And you can't leave New York once you get stuck"
It's such a weird world over there. The guys around right now, like KZA and the Mule Musiq dudes, they all sort of came out of nowhere.
Yeah, man, there's a whole crew out there. Loads of great, inspiring people in Japan. I love going out there.
And you also have the Keep It Cheap label…
Yeah, that's also kind of a joke. We've got a new one coming soon. Justin V.'s gonna be the guest editor on the flip. Hopefully he and I will do a little trip to Japan for that.
Out of curiosity, what's the story behind Dr. Dunks?
Ah, that's just an inside joke between me and a couple of friends. I basically needed an alias because I was doing a few bootlegs.
Have you ever run into any trouble with the bootlegs?
Nah, if you just do one run and keep your face and your name off it, you're fine.
Okay, to finish: What motivates you to keep doing all of this? You seem to always be working on something. You're on tour, you're working on Rub N' Tug's album, the Still Going LP… it never ends.
There's always a new sound, things are always ever-evolving. So I just wake up every day and am, like, Ah! I wanna do that! Or, some days, I wake up and am like, fuck―I just wanna order a pizza! [Laughs] If you just keep working with people you like and bringing in new folks to keep things fresh and fun and inspiring, it's easy. I don't put too much pressure on myself, either. I don't commit too much to things that aren't mine, either. With remixes, I'll tell people to send me the parts, and, if I can get somewhere with it, I'll do it.
Interview: Nik Mercer
Main photo credit: Marco Marzocchi