Juno Plus: Easter party tips
Europe is preparing to bask in some unseasonable sunshine this Easter Weekend, and to help turn hazy days of park-based bonhomie into memorable nights of debauchery and good music, we've had a sniff around the best parties taking place over the next few days.
Thursday April 21:
Ostgut Ton label showcase: Red Gallery, London
Line-up: Ben Klock, Fiedel, Prosumer, Nick Höppner
Cost: £20
Juno Plus verdict: Advance ticket are sold out but a few extras will be made available on the door on the night. The Ostgut crew seem to have found a second home in London with regular label showcases taking place. Any chance to see Ben Klock in action should not be passed up, but those who like to keep their heads down should head into Room 2 for Prosumer and Ostgut label decision maker Nick Höppner.
Jerkin'n Out: Social Club, Paris
Line-up: Tom Trago, KiNK
Cost: FREE
Juno Plus verdict: Free party with Tom Trago and KiNK? Yes please. Having just released a killer album on Rush Hour, Dutch producer/DJ Tom Trago drops by Parisian nightspot Social Club to headline alongside Bulgaria's finest purveyor of all things analogue and jacking.
Dystopian: Horst Krzbrg, Berlin
Line-up: James Ruskin, Lucy, Rødhåd
Cost: Not listed
Juno Plus verdict: Rødhåd's Dystopian party brings together Stroboscopic Artefacts chief Lucy (pictured below)  – who recently released his stunning debut opus Wordplay For Working Bees – and Blueprint impresario James Ruskin. Das techno!
Friday April 22:
Cocadisco Wolfram Album Launch: Alibi, London
Line-up: Wolfram, Sensation, Gude Laune Trio
Cost: FREE
Juno Plus verdict: Wolfram, a recent inductee into the Juno Plus podcast Hall Of Fame, descends on London for the first time in we don't know how long (we really don't). And it won't cost you a thing.
Animal Farm: Sub Club, Glasgow
Line-up: Kenny Larkin
Cost: £10
Juno Plus verdict: Detroit techno don Kenny Larkin hits the Sub Club – expect sweat to be dripping from the walls of the venerable Glaswegian nightspot before the evening's out.
2562 Fever album launch party: Panoramabar/Berghain, Berlin
Line-up: 2562, Anthony Shake Shakir, Martyn, Soundstream
Cost: €8
Juno Plus verdict: Fever sees 2562 muddy the waters between dubstep and techno, and expect an evening of genre hopping as the Dutch producer is joined by Detroit's Anthony Shake Shakir, fellow countryman Martyn and Panorama resident Soundstream.
The Gym with Linkwood: My Name Is Barbarella, Berlin
Line-up: Linkwood, Daniel Brandt, Paul Frick, Dollkraut
Cost: €7
Juno Plus verdict: Scottish producer Linkwood flies the Firecracker flag in Berlin. Here's hoping he drops his soon-to-be-released filthy warehouse jam "Dirty Love"!
From Paris With Love: Studio K, Amsterdam
Line-up: Blackjoy, Boris Rubin, Palace
Cost: 8€ (10€ after 11pm)
Juno Plus verdict: Parisian producer Blackjoy, who has successfully dabbled in house, disco and techno, brings his eclectic style to Amsterdam's Studio K. This guy is criminally underrated in both the DJ and production stakes – don't miss this one.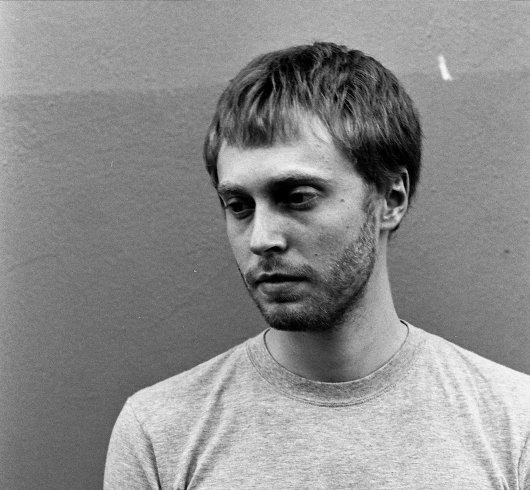 Saturday April 23:
We Fear Silence present Swamp81: Cable, London
Line-up: Loefah, Boddika, FaltyDL (pictured above), Joy Orbison, Ben UFO
Cost: £9 advance, £12 OTD
Juno Plus verdict: Obscenely good line-up down at Cable – easily the best the capital has to offer on Saturday night – with Swamp81 boss Loefah chairing proceedings.
Electric Frog – Day 1: Finnieston, Glasgow
Line-up: Francois K, Danny Krivit, Erol Alkan, DJ Yoda, Ivan Smagghe vs Optimo
Cost: From £25
Juno Plus verdict: Day 1 of the Electric Frog festival features some of the biggest names in electronic music, most notably NYC Body & Soul icons Francois K and Danny Krivit.
Imprint: Trouw, Amsterdam
Line-up: James Ruskin, DVS1, Sandrien
Cost: €17 OTD
Juno Plus verdict: James Ruskin holds the honour of appearing at two of our recommended parties this weekend, and this performance, taking place at Amsterdam's finest venue, promises to be something special indeed. Expect a killer lights show to accompany Ruskin's uncompromising brand of techno.
Beats In Space: Social Club, Paris
Line-up: Tim Sweeney, Lindstrom, DJ Strangefruit
Cost: €13
Juno Plus verdict: Beats In Space head honcho Tim Sweeney takes the sounds of the New York airwaves to the French capital, with Norwegian beard Lindstrom – who's been keeping a decidedly low profile of late –  set to appear along with Mungolian Jetset's DJ Strangefruit.
Sunday April 24:
Metro Area: East Village, London
Line-up: Metro Area
Cost: £10
Juno Plus verdict: It's a rarity these days to find both Morgan Geist and Darshan Jesrani manning the decks at the same time, so this promises to be a bit of a treat.
Electric Frog – Day 2: Finnieston, Glasgow
Line-up: Green Velvet, Kode 9, Todd Edwards, Ben Klock, MMM, L-Vis 1990
Cost: From £25
Juno Plus verdict: Day 2 of Electric Frog – be sure to check out US garage legend Todd Edwards and MMM's live show.
Aloe Blacc after show: La Bellevilloise, Paris
Line-up: Aloe Blacc, Aline Afanoukoe, DJ Fab
Cost: €20
Juno Plus verdict: Pop on your dinner jacket and some nice aftershave…things are going to get suave.