Brian Eno readies second album for Warp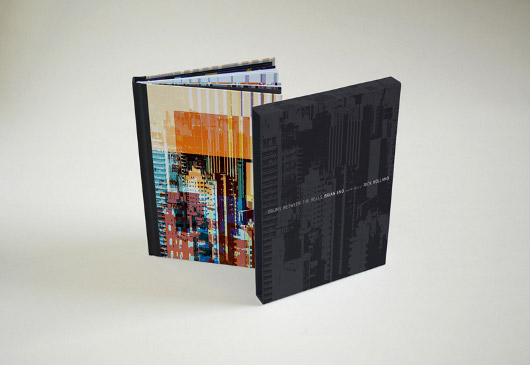 Legendary British musician and theorist Brian Eno will release his second album on Warp Records, entitled Drums Between The Bells, on July 4.
Warp announced the news today and immediately made one of the album's tracks, namely "Glitch", available for streaming – check it out below. The album features the words of Rick Holland, whom Eno has collaborated with at various stages since 2003. A press release distributed today informs us a number of people – including Eno himself – have a role in speaking Holland's words on the album.
Last year Eno released Small Craft On The Milk Sea (made with the assistance of Jon Hopkins and Leo Abrahams), his first long player for seminal UK electronic label Warp. Drums Between The Bells will be released in a hardback 2xCD edition (pictured above) which includes a 44-page book and second disc with instrumental versions of tracks from the album. There will also be a 12″ double vinyl version that includes an mp3 download code of the original album.
Brian Eno – glitch (taken from Drums Between The Bells) by Warp Records
Drums Between The Bells – tracklisting:
1. bless this space
2. glitch
3. dreambirds
4. pour it out
5. seedpods
6. the real
7. the airman
8. fierce aisles of light
9. as if your eyes were partly closed as if you honed the swirl within them and offered me … the world
10. a title
11. sounds alien
12. dow
13. multimedia
14. cloud 4
Silence
15. breath of crows