Beg To Differ hit the road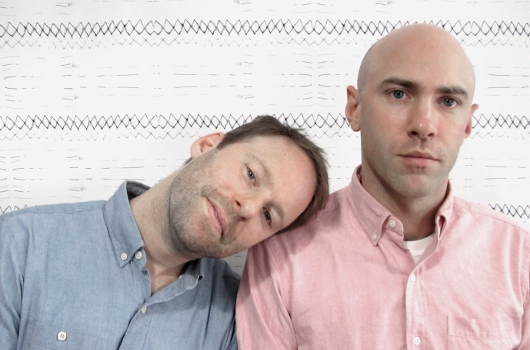 Wurst Music boss My Cousin Roy and his New York cohort Nick Chacona are bringing their Beg To Differ DJing skills to mainlaind Europe for a debut tour that begins this weekend.
The duo are long term friends but only started working together as Beg To Differ recently with remix efforts for Thisisnotanexit, Moodmusic, Under The Shade and Wurst. Their production partnership is set to ramp up a gear or two in the coming months with a debut artist EP in the works which should surprise a few people along with remixes for Eli Escobar & Nomi, 33hz and a forthcoming Lou Teti release on Under The Shade. There might also be some Beg To Differ Wurst Edits twelve inches on the horizon too.
Ahead of all that the duo will be embarking on a debut Beg To Differ tour of Europe which commences tomorrow evening at Munich venue Bob Beaman and takes in stops in Berlin, Lisbon, Brussels and Paris. Ahead of the tour, a typically beaming Roy Dank had the following to say: "Couldn't be more excited to play such great venues on this tour. Expect a wildly eclectic mix of house, disco, electrofunk, techno, and  the odd bit of industrial and post-punk."
Beg To Differ Debut European Tour Dates:
Feb 26 – Bob Beaman in Munich
March 2 – Farbfernseher in Berlin
March 4 – Lux in Lisbon Libertine
March 5 – Libertine Supersport in Brussels
March 12 – Social Club in Paris