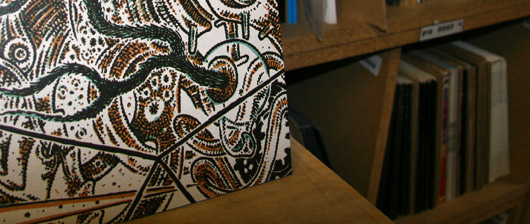 An almost comical amount of amazing disco 12″s arrived on the Juno doorstep this week, making it a pleasant seven days for those of us who enjoy a bit of cowbell carnage.
Mystery producer Nicholas came correct with the latest No More Hits twelve inch containing four splendid reworks drenched in retro 80s and 90s sounds, while Thomas Bullock of Rub N Tug fame donned his Welcome Stranger moniker to deliver the fourth volume of edits on the Let's Get Lost imprint run by Endless Flight's KZA: a worthy follow up to his recent COS MES remix.
Meanwhile this week's lesson in simple musical mathematics was demonstrated by Tensnake and Aloe Blacc. The former's inexorable rise in 2010 has just about been matched by the worldwide popularity of the latter's "I Need A Dollar", so getting Mr Niemerski on board to remix the track was a smart move. The end results are typically appealing, with Blacc's vocals looped brilliantly around a burning deep house arrangement that peaks in all the right places.
Add to this new cuts from Mandre, Al Kent, Daniel Solar, Jimi Bazzouka (aka Joakim), Aeroplane and the On The Prowl party machine, and you have a very healthy week in the disco department.
There was plenty else on offer too, with the brooding mechanics of UK techno legends James Ruskin and Regis as O/V/R pleasing the heads down brigade. File this one under 'serious techno'. Meanwhile a standing ovation goes to Mojuba sublabel a.r.t.less for releasing a stunning retrospective package from Detroit techno veteran Martin Bonds aka Reel By Real. This material was previously impossible to find after being released on limited white label vinyl by techno godfather Juan Atkins on Interface Records in the early 90s. Check out part A & B here and C & D here.
Release of the week however goes to Rush Hour, who entrusted FaltyDL and Space Dimension Controller with the task of giving Anthony Shake Shakir's off kilter Detroitisms a contemporary tweak. Coming in at a very close second was Wire magazine cover boy Shackleton, who launched his new Woe To The Septic Heart! imprint with a brace of dark, tribal, frankly awesome productions – a nice little teaser for his upcoming fabric mix we'll think you'll agree. Check out the killer artwork above.
Over in the download wing of Juno, Noo Yawk label DFA broke the famed Juno Plus hyperbole machine with THREE releases of unspeakable quality, namely some retweaked Woolfy, Revenge remixes of Holy Ghost! and a reissue of famed disco-punk head Peter Gordon (under the Justine & The Victorian Punks moniker).
Elsewhere SCB dropped some hardboiled techno, the Dettmann remix of Commix made it into the digital sphere and a 17-year-old Icelandic prodigy who goes by the name Kari Guomundsson popped up with a stunning release on Ramp.
That's it for another week folks. As always, happy hunting.