Exclusive RBMA mix: Morgan Geist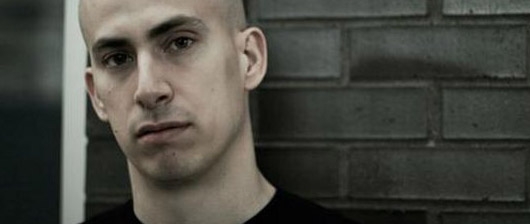 We are rather chuffed to announce a new series in which we poke through the Red Bull Music Academy's extensive archives to bring you exclusive and previously unheard mixes from a host of world class talent. First up: Metro Area man Morgan Geist.

If you've ever seen the Environ boss DJ, you know you're just as likely to hear pounding house and techno as you are disco. For this selection – first recorded for RBMA's Personal series –  he slips between all three, with tracks from Chicago legend Mr. Fingers, Balihu guru Daniel Wang and Detroit don Carl Craig, as well as Juno Plus all time favourite  "Beau Mot Plage" by Isolee.
You can stream the mix in its entirety via the player below.
Tracklisting:
MORGAN GEIST – PERSONAL: "That Crackling, Flown Feeling"
1. Jungle Wonz – Jungle Mix – Trax
2. Jessica Elle/Levon Vincent – Thrill Of Love – More Music
3. Daniel Wang – Sof Cruiser – Balihu 007
4. James Duncan – Dub With Me – XXX Traxxx
5. Carl Craig – The Climax (Basic Reshape) – Planet E
6. The Force – It's OK, It's OK – Jes Say
7. Andres – KDJ 29 A – KDJ
8. Mr. Fingers – What About This Love (Dub) – Alleviated
9. Reel By Real – Distance – Infonet
10. The It – Donnie – DJI
11. Piece – Free Your Mind (Future) – Planet E
12. Random Access – Listen Up – Relief
13. Ron Trent – Dark Room (Flip) – Balance
14. Shake – Track 2 – Trackmode
15. Isolee – Beau Mot Plage – Playhouse
16. Die Krupps – Goldfinger – WEA
17. Willie Wonka – What Is House? – Trax
18. ABC – The Look Of Love (USA Dub Remix) – Mercury
19. Damon Lamar – 80th & Jeffrey – Tetrode Music
20. Paul Bennett – Royce Road To Peter Street – Modernista