Chromeo & Krays remix Aeroplane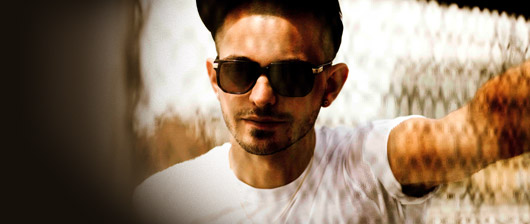 Belgian producer Aeroplane will drop a new single ahead of the release of his debut album later this month.
"Superstar" comes backed with remixes from Canadian funksters Chromeo and French electro duo Brodinski and Yuksek, working under their East End gangster guise as the Krays. It will be released on September 13 via Wall Of Sound (and you can have a sneak preview of all the remixes via the Juno player below).
The album, titled We Can't Fly, will hit the shelves on September 27. Its arrival comes just months after former Aeroplane member Stephen Fasano left the group, leaving Vito De Luca as the solo pilot. We recently interviewed Vito about his favourite tracks from the album, and the future of Aeroplane as a one man band. You can read it here.
You can also check out the latest in Aeroplane's popular series of monthly mixtapes. Go ahead and stream and/or download it via the Soundcloud player below.