Ones to Watch (No 12) – VVV
Tehran, Austin, London: these points on the musical map couldn't really be more disparate, but join the dots between them and you have a rough idea of where VVV (real name Shawhin Izaddoost) is coming from. Growing up in Iran, Shawhin moved to the US at a young age where he developed a fascination with electronic music, and is now part of a small but thriving scene of Texan based producers putting their own inimitable slant on UK garage, 2-step and dubstep. A recent EP for Fortified Audio had everyone in Juno towers swooning over this new talent, and we were itching to find out more…
Let's start at the beginning – what kind of musical upbringing did you have? What experiences and sounds led you to where you are now?
I was born in Tehran and raised in Texas, seemed like polar opposites in terms of culture at the time, but I'm glad I ended up here in Austin. I was taught violin and piano at an early age, I later picked up the electric guitar and drums during my grade school years. I was influenced directly and indirectly by many people, the one that comes to mind at an early age is a close friend of the family, Bijan Mortazavi.
Tell us a bit about Bijan…
Bijan is a world renowned Iranian violin player and singer. I know that some of his music is banned back home. His instrumental pieces, however, are allowed to be used during some Iranian TV broadcasts. I just know him as an old friend and pretty much an uncle. I stayed with him and his now ex-wife for a little while back when he was still performing in small venues in Dallas. I was very young then. There are a few Iranian musicians that I'm influenced by…  mostly those operating in a classical or instrumental structure. Also, the Pomegranates comp on B-Music has some excellent psych stuff worth checking out.
When and how did you get into electronic music?
For me, it really started with people like Bryn Jones (Muslimgauze), Brian Eno, and a bunch of artists on the Sky Records roster, most of whom were heavily influenced by Kraftwerk. Those songs were some of my first intimate experiences with electronic music. I first started producing beats back in 2003-2004, it was a great way to pass the time during the slow hours of interning/working at studios around town. Friends of mine introduced me to Reason and I was immediately hooked.
Your EP on Fortified Audio sounds like a modern take on the 90s UK garage/ 2 step. How did you get into that kind of sound?
This is a pretty tough question because I discovered a ton of early 2-step and garage beats in mixes, found on forums and radio shows. The El-B tracks on one of the first Dubstep All-Stars comps really stand out… and "Stone Cold", of course. Same goes for early Horsepower tracks – the first Tempa release was massive. But many electronic artists from that era and even the early dubstep years influenced my sound and especially the material on that EP.
Would you consider your music dancefloor focused, headphone listening or both?
That's ultimately for the listener/DJ to decide. I would imagine both, some of my material might be club friendly but most of what i make would probably be better suited for headphone listening.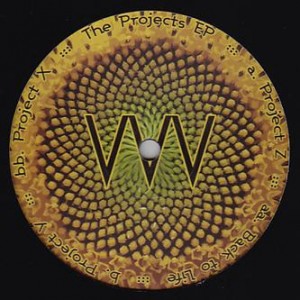 Where do you see the post-dubstep (or whatever you want to call it) scene in the US? There seems to be a small group of producers developing their own sounds.
Yeah, for sure. There are a bunch of artists here in Texas doing it… Sines, Dubbel Dutch, Arms & Suites, and FBOM, to name a few. As for where it's headed, that's anybody's guess.
Do you get much recognition in the US or does more attention come from Europe? Do you feel isolated in that respect, or do you see it as an advantage to be located in Texas?
I'm happy with the responses and recognition from people all over the world. I think all the messages, feedback, booking requests, and dub exchanges have been very beneficial to my work rate and progress. I would say that there is a slight disadvantage living here, as opposed to London or Bristol, where this style of music seemingly thrives.
Do you follow the contemporary British garage scene with a close eye? Are producers like Burial, for example, an inspiration?
There are several UK producers that are influential to me, almost too many to list now. Burial is definitely one of them. His first album truly changed my perception of dance music.
VVV logo design by Zeke
Do you DJ and/or have a live show?

I have not played out very much, I will be doing a few DJ gigs during the summer and hope to add some dates in the fall. Also, I'm working on a live PA set using Ableton, crossing my fingers and praying that my computer doesn't freeze up in the process.
Where is the coolest place you have heard one of your tunes played?
Not sure, I'm grateful to anybody listening or spinning my tunes. I'd have to say that hearing some my friends imitate the vocals I sample can be pretty entertaining.
What upcoming releases have you got on the way?
I believe the next one is going to be a Tube10 recordings release, featuring "Vertigo & Flames" with a tune called "Slack Tide". There is more to follow, I'm just not sure when exactly.
What does the future hold for VVV?
I am doing a side project with friends of mine and a couple of collaborations, but I'll be mostly working on new material gearing up to record my first album.
Interview: Aaron Coultate