Interview: Basic Soul Unit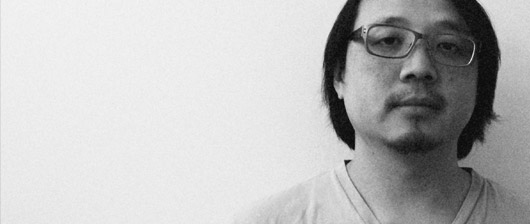 Born in Hong Kong but raised and based in Toronto, Basic Soul Unit is Stuart Li, a producer and DJ who's been honing his craft since 2003. Gaining increasing widespread attention, particularly in Europe, Li is definitely one to watch. His releases have appeared on a plethora of well-respected labels: Ostgut Ton, Philpot, Left Of The Dial, Versatile, Mule Electronic, Mathematics Recordings, and Creme Organization. Sure, we all know that early Chicago and Detroit house and techno helped to shape his sound, but did you know that jazz, soul and Latin do as well? Juno Plus contributors Helen Luu and Steve Phillips caught up with this underrated producer to find out more.
How did you come up with the name Basic Soul Unit? It seems to perfectly describe your sound.
Actually, it was by circumstance. I originally named it Basic Unit until I discovered that there was already an outfit by that name. Then I thought maybe "Basic Soul," but of course I also found out that was a production alias of Phil Asher. So basically, I combined the two. Luckily, it seems to work with my music.
A lot of your music sounds like something that might be rocking Chicago or Detroit dance floors circa the early 1990s. What were you up to in the '90s? What would your '90s self think if he could catch a glimpse of you in 2010?
I was probably at 23 Hop, Victoria St, Oxford St, Claremont, or some other after hours joint in Toronto dancing my ass off to PTS or Mark & Aki spinning house on the ones and twos. My '90s self would probably not believe that I am still DJing and involved in music today. I mean, I don't make a living off of it but I am very grateful to have the opportunity to make it a part of my life.
Has Toronto crept into your music at all?
Definitely. Even if the music I listen to might be from elsewhere, it was experienced through the selectors, clubs and parties in the city. It's been filtered through my experience of Toronto.
Do you have any interesting stories from the '90s in Toronto that helped shape your music that you'd like to share?
I would say that probably the first time I went to an after hours party (this was probably something like '91), it changed my whole perception of what clubbing was. Before that, I was into house but going to the typical commercial club, you hear more mainstream music. At that after hours warehouse party, I heard all the songs I liked (which I had heard on the College radio stations) that you wouldn't hear at clubs – the deeper stuff, a mix of New York vocal songs, Chicago jacking stuff and Detroit deep house as well. Everyone knew the music and was going nuts; the energy was intense. It was one of the first times I'd been to a night where the focus was the music.
"The first time I went to an after hours party, it changed my whole perception of what clubbing was. Everyone knew the music and was going nuts; the energy was intense. It was one of the first times I'd been to a night where the focus was the music"
In Toronto, you're also known as Stuart Li, the DJ who throws down funk, soul, jazz, Latin, and other mostly organic genres at the popular Footprints parties. Does this side of you influence any of your production work?
For sure! Not so much in a technical way or a stylistic way, but just to listen to different music, rhythms, sounds, arrangements and open my mind.
With many accomplished remixes and self-productions under your belt, do you approach the two differently?
I guess just by their nature, the two approaches are different. On remixes I try to use mostly sounds from the original material. I then listen through the original and the parts to see what catches my ear. Each situation is different but I try to retain some essence of the original. Is there a melody, or a loop that I can take on a tangent? Or some sound which can be the focus? I tend to chop up the parts and rebuild the song rather than just rearranging it or putting a different beat under the original parts, but at the same time, if you listen to it, you would get where it comes from in the original track. With my own original work, there's such an open canvas. I don't usually have the whole track in my mind before I start working. I doodle around with sounds, melodies or samples and if something strikes me, then I try to develop it. So unlike remixes, the exploring and sketching part of the process takes much more time for me.
What current producers would be a thrill for you to remix or have them remix one of your tracks?
There are lots of producers I admire but they may not necessarily be the ones I'd want to remix. I don't have specific names but I think it would be interesting to remix work that is outside of the realm of my sound – for example, if I was to remix a jazz band or an indie band. As far as someone to remix me, it would be great to have someone like Koze or Oni Ayhun do a remix as they have such an individual sound.
You've been getting more and more European gigs. As a veteran Canadian electronic artist/DJ, did you find it difficult to get recognition in Europe without having to move to Berlin like so many other North American producers?
It's not so hard to get recognition these days with the internet and all. However, being in North America does make it harder to get gigs because of the travel costs unless you can go for weeks at a time. This is a bit tricky for me right now because I became a Dad last year. I can't move on a long term basis but I'm thinking it might be an idea to move to Europe with my family for a month or two at a time every now and then…
What's the meanest and nicest thing someone has said about your music or DJing?
Not sure if it is the meanest or the nicest but I give this person props for saying both at the same time! I was DJing once and a girl came up and mentioned she really liked my productions, but suggested that I play more soulful in my set. I was in the middle of playing some harder tracks – I actually recall that I was playing Dettmann when she walked up. I can relate that if you like a certain artist, you might expect a certain sound when checking them out. Even though I would consider most of my music soulful, I also think I have some variety of deep as well as jacking songs. Likewise with my DJing, I like to play a spectrum of music.
"Even though I would consider most of my music soulful, I also think I have some variety of deep as well as jacking songs"
Your new track, "Bedroom Blues" on the Room With a View label is turning lots of heads, especially from fellow producers and DJs. What was the inspiration and process for creating such a track?
Thanks! "Bedroom Blues" and a lot of my other tracks came about as a process of just messing about. Even with the piano line, I just dabbled a bit adding notes here and there until it shaped itself. I'm not the type of producer who has the song and melody already in my head and can go and produce it. As I said earlier, I just kind of mess around until it comes together.
You also recently put out a jackin' EP on Creme Organization with a distinct old school acid flavour. Are you single-handedly trying to restart an acid revolution to show the young'ns how it's done?
Nah, I'm no purist, and there are lots of producers out there who could kick my ass when it comes to authentic "jack": Hieroglyphic Being, JTC, Legowelt, Traxx to name a few. Also been digging an up and comer named Disco Nihilist. I'm not an analogue gear head or even a digital wizard for that matter. I spent my money on records instead of gear during my youth. At my age, because I am working and have a family, it was only the accessibility of digital production that allowed me to try my hand at making music. So in short, no, I'm not trying to show anyone how its done!
You also recently started producing under a new moniker. Who is Herman and what gave rise to him?
Herman came about when Fine Art Recordings contacted me and was interested in a long player. I was already and still am working on an LP for Still Music, so we decided that perhaps we could use a different moniker. Initially, the Herman tracks were intended to be released as Basic Soul Unit, but since they were a bit less four to the floor, I thought this could be a new direction to take with this moniker.
What can we expect from you in the next little while?
The first half of this year was quite busy as far as releases, so things are probably gonna slow down a bit for now. I do have an EP for Mule Electronic coming this summer (with a Fred P, aka Black Jazz Consortium remix) and I've also got a couple of remixes coming (one on Trunk Funk from Sweden and the other on a Toronto/Miami label called Sustainable). Beyond that, I am working on the aforementioned long player and hopefully some more Herman stuff. There are some other things that may be in the pipeline but I'll keep them on the downlow until they're firm. Right now, it's just a matter of getting time outside of work and family to work on new material.
Interview: Helen Luu and Steve Phillips