Shoreditch Club Destroyed in Fire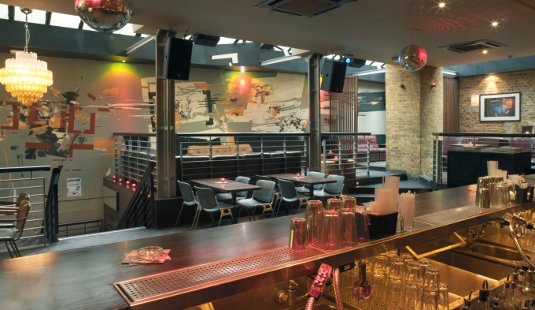 Tabernacle Street's Sosho club was almost burned to the ground by a huge fire last week, which started in the early hours of Thursday morning (7.15am) when the premises were empty.
The blaze last week also took over Sosho's sister venue, the East Room (the private members club),  which needed a hundred firefighters and over 24 hours to extinguish.
"Our whole building is completely gone. It's probably structurally unsafe and I have been told that one of the walls will probably collapse," Sosho owner Jonathan Downey told the Islington Gazette. "It's worse than if my own house had gone up in flames." he added.
The disaster happened just months after Sosho was temporarily closed by police after a man on a motorcycle fired shots at a group of revelers standing outside the club at 5am on a Monday morning. "We have never had trouble like this in a decade of business, we normally have an older crowd that doesn't get into fights," a spokesman for Sosho told the Gazette following the shooting in December.