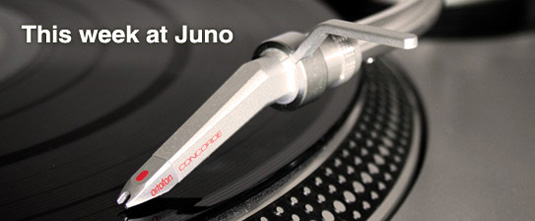 This week at Juno Download we were very excited to get two Betty Botox albums (The World of Betty Botox and G4 Faggot) as a digital release for the first time ever, as well as the rather tasty Aeroplane remix to Lindstrom & Christabelle's "Baby I Can't Stop" (check it out here).
Over at Juno Records, a couple of superb 12" remix packages of Layo & Bushwacka! arrived (one featuring Linkwood & House of Traps, the other Badboe), plus the new Trus'me album and Dennis Ferrer's house hit "Hey Hey".

We've also collated our top xmas gift ideas, which range from synthesizers and software to books and shakers, so there really is something for all music lovers.
Happy hunting,
Juno Records/Juno Download