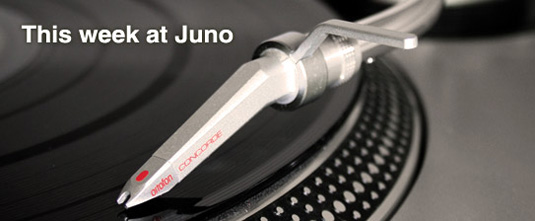 Keep up to date with all the latest happenings at Juno Records and Juno Download – we've got new 12″s, CDs and vinyl, DJ charts and plenty of Christmas ideas…
At Juno Download this week we have new Ilija Rudman single (with remixes from Mark E, Pete Herbert and Jacques Renault), Gilles Peterson's Brazilika, a Count & Sinden remix package and Jinder's Youth Blood, which soared to the #1 position in the charts.
Over at Juno Records, we've got Anton Zap's Take It As It Comes EP, Nik Weston Presents Makoto/ Kez Ym feat Kaneko from CRO Magon, and the new Trus'me album on his Prime Numbers imprint.
Everyone loves a list, and we've been getting "Best of 2009" charts from some of the world's best DJs, including Caspa,  Sinden, Tiga, Chris Liebing and Steve Bug.
We've also got a great list of Christmas tips for the DJ who has everything. And for those who missed it, we are running a competition to win a test pressing of the new Layo & Bushwacka! 12", signed by Layo & Bushwacka, House of Traps and Linkwood. You can still enter right here.
Happy hunting,
Juno Records/Juno Download