Podcast: Juno Dubstep 13 Online Now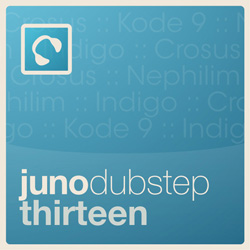 Juno Dubstep Podcast 13 – Online Now!
If you like your beats bass laden and 70 bpm (or is it 140?) then you'll love this: the 13th installment of Juno's dubstep podcast series.  It features tracks and mixes from Kode 9, A Made Up Sound, Brackles, Ekelon, Breakage feat Roots Manuva and Mala, and you can subscribe to it for free via iTunes here.
Meanwhile you can buy all of the tracks contained in the chart right here.