10 Best: DJ Turntables 2021
We round up ten of the best DJ turntables on the market, from classic Technics to specialist scratch decks.
With the legendary Technics SL-1210 back in production and fresh products on the market from brands including Pioneer and Reloop, there's a strong argument that the range of DJ turntables on offer is better than ever before. Vinyl may not be the only option for DJs as it once was, but despite the arrival of CDJs and DJ software, the turntable market is strong, buoyed in part by the vinyl resurgence. In no particular order, we run through ten of the best options, from budget choices through to professional models.
The discontinuation of the iconic SL1200/1210 caused widespread anxiety among DJs, fearing that this marked the end of what had been the industry standard DJ turntable since the 1970s. Thankfully its absence proved short-lived, with Technics's parent company Panasonic retooling, redesigning and bringing back the SL range including the DJ-focused MK7 model. Almost every aspect has been modified and updated, from the new motor technology through to the composite materials used to construct the chassis itself, but it very much retains the original look and feel of the classic older models.
As we found in our review of the SL-1210 MK7, the new model lives up to the legacy of its much-loved predecessors. What more is there to say? It's the definitive DJ turntable for a reason, and it's still our favourite all-rounder. It's not the cheapest model on the market and it's easily beaten when it comes to features by models like the Reloop RP-8000, but it still sets the benchmark for solid build quality, reliability and feel.
More info/Buy
In the few years between the discontinuation of the 'old' Technics SLs and the arrival of the new models, there was a huge opportunity for a new brand to step in and fill the gap in the market for a solid, professional-grade DJ turntable. Decks from brands like Stanton and Numark have always been popular, but perhaps the closest thing to a Technics replacement came from an unexpected source. Pioneer DJ are best known for digital products, from their CDJs to DJM mixers, but the PLX-1000 and its little brother the PLX-500 (below) mark their entry to the turntable market.
Now that Technics have returned, the main selling point of the 1000 over the SL1210 is fairly simple: it comes in at a lower price point. Other than that, the formula is familiar: it's the same basic look and feel, very similar sound and solid, durable construction. A worthy alternative to the MK7.
More info/Buy
Established in 1996, just as digital DJing options first emerged, Reloop were relative latecomers to the turntable industry but quickly established themselves as major players. The Münster-based company dabbles in digital DJ controllers, but it's committed to keeping the faith as far as turntables are concerned, whether that means traditional vinyl DJing or modern digital vinyl system (DVS) approaches.
The RP-8000 is the brand's flagship turntable, aimed mainly at DVS users. It's a good turntable when used the traditional way, simply playing records, but the whole thing was really built with Serato in mind, integrating digital controls and MIDI features for trigger actions. The direct drive motor takes care of timecode playback, while eight pads offer quick access to hot cues, loops and sample decks. Features like variable torque and adjustable stop/start speed also make it a versatile option for scratch DJs. All of this comes in at a very reasonable price point. A very impressive option for use with Serato.
More info/Buy
Japanese brand Audio-Technica was founded in the early 1960s as a phono cartridge specialist, branching out over time into the headphone and microphone markets, with a sideline in sushi robots. Today, their flagship ART1000 cartridge retails for the thick end of £5,000 and is resolutely aimed at audiophiles rather than DJs.
The brand's turntable range is admittedly a little more humble than their cartridge offerings, but worth considering nonetheless if you're in the market for midrange decks. The LP140XP is a solid Technics-inspired option with a classic look and feel, featuring basic additions to the classic SL1200 formula such as removable RCA cables and adjustable pitch range. Very much a no-nonsense approach with very little in the way of embellishment or frills. Just a good, solid all-rounder, supplied as standard with the brand's own impressive AT-XP3 moving magnet DJ cartridge.
More info/Buy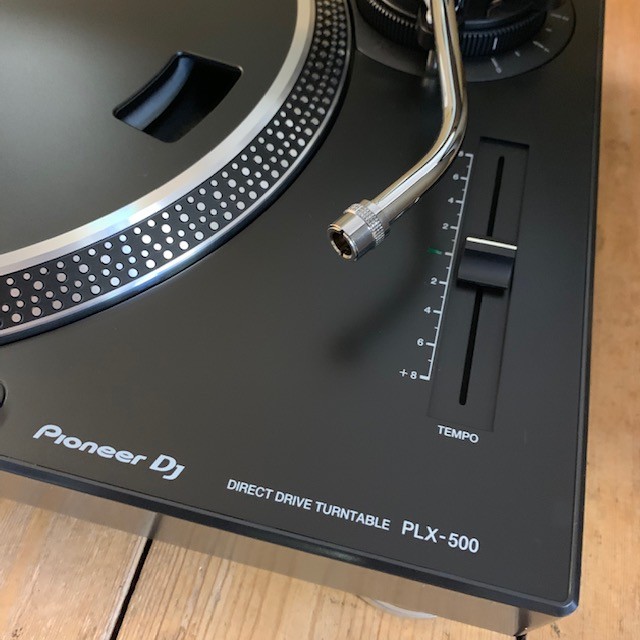 The PLX-500 is the budget model in Pioneer's small range, coming in at half the price of the premium model and offering a more basic spec aimed at home DJs rather than professional club use. Switching the 1000's metal construction for a more basic plastic chassis, the 500 isn't as rugged and it's missing some of the features of the top model, like adjustable pitch range. However, it uses the same motor, so it's fundamentally very close in terms of feel and sound where it matters. It also adds some handy features not found on the top model, such as a USB output.
The PLX-500 is clearly a much more humble offering than the PLX-1000 but that's no reason to write it off. At this price point it holds its own as an alternative to the likes of the Audio-Technica AT LP140XP or Numark NTX1000.
More info/Buy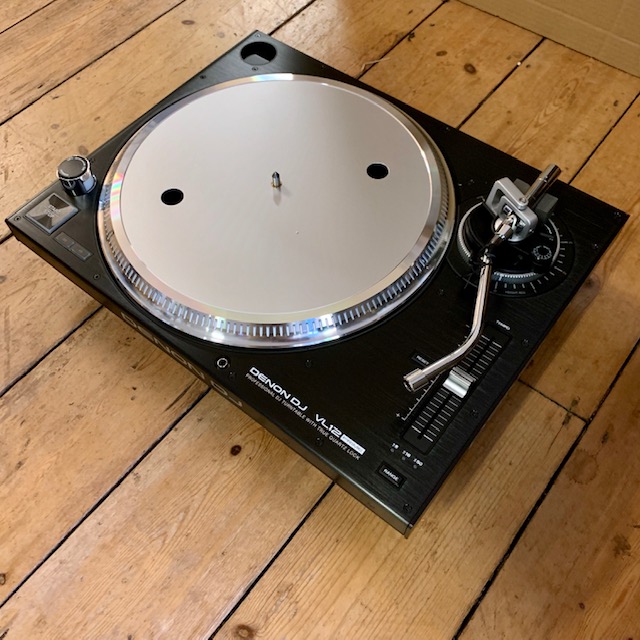 Denon's history stretches all the way back to 1910, but the company's biggest moves in the DJ market have taken place in the last few years, with the DJ part of the business now under the inMusic umbrella alongside Numark and Rane. Alongside a redoubled focus on targeting the CDJ market with their digital players, the brand have also pushed higher up into the turntable market with the VL12. Designed from the ground up as a rival to premium options like the Technics and Pioneer decks, it's an interesting alternative.
The main selling points here are a focus on feedback isolation and aesthetics. The deck is notably heavy to assist with the former (including a rubber-damped platter), while the strikingly modern look is defined by the LED ring around the platter. Most importantly, the VL12 sounds very good, certainly on a par with its obvious rivals at this price point.
More info/Buy
Florida-based Stanton is another company with a long and proud history in the vinyl game. Founded in 1946, the brand has evolved to produce everything from controllers to headphones and, of course, a solid range of turntables. Options include straight-tonearm models aimed at scratch DJs, but the more straightforward T92 is one of our favourites. The USB-equipped T92 is designed with computer integration in mind, most obviously as a way to rip vinyl to digital.
At this midrange price point, the T92 offers a really solid all-round package. It also comes bundled with a full version of Stanton's own Deckadance DVS software, which makes it a relatively cheap way into digital vinyl.
More info/Buy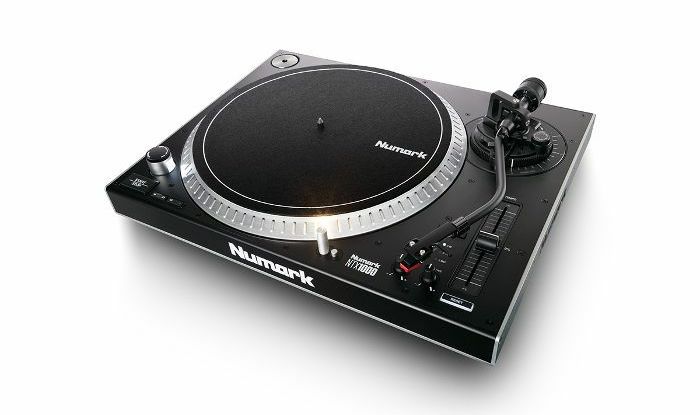 Bearing similarities to the significantly more expensive VL12 from sister brand Denon, Numark's NTX1000 is a mid-priced option that packs all the basics at a friendly price. The formula is once more very much in keeping with the classic Technics approach: high-torque direct-drive motor, S-shaped tonearm and standard placement for pitch and speed controls.
Build quality on a par with similarly priced models makes the NTX a decent option for home use and just about sturdy enough to pack up and take out to the occasional gig if necessary. All in all, a very good value offering at this mid-range level.
More info/Buy
There was a time when entry-level turntables were the stuff of nightmares. Anyone who tried to hone their skills on a cheap pair of belt-drive decks will remember just how frustrating it was to try and beat match with low-torque motors and excruciatingly unstable pitch controls. Things are completely different these days, with various brands offering cheaper decks that genuinely live up to expectations, either as a budget option for home practice or as a way to hone basic mixing and scratching skills before investing in more expensive turntables.
Reloop's beginner-friendly RP-2000 is a case in point, with a direct-drive motor and sturdy feel that belies its price point. Very much built in the mould of the classic SL1200 MK2, the RP-2000 is a bare-bones offering that does everything well, with no frills and no fuss.
More info/Buy
Our final pick is something a little different. The market for turntables aimed at scratch DJs seems to have cooled slightly since peaking in the late 90s and early 2000s, most probably since the rise in DVS use has helped solve some of the challenges that faced vinyl scratch DJs. However, there are still interesting scratch-focused products to be found on the market. Numark's PT01 Scratch is a good example: a lightweight, portable deck with a built-in 'scratch switch' (a bit like an on/off crossfader for fast cuts), aimed directly at scratch DJs.
There's a small portable turntablism ('portablism') scene based around this kind of diminutive scratch deck, but it's not hard to see the appeal of this kind of thing for other uses. The built-in speaker and headphone outputs would make it a nice option to carry round while crate digging, plus it's also got a USB output for ripping records or sampling. Certainly the most unique option on our list but an interesting proposition for those who think outside the box.
More info/Buy