The best new albums this week
Albums of distinction
ALBUM OF THE WEEK
Jockstrap – I Love You Jennifer B (Rough Trade)
There are arguably few albums you'll hear this year that begin with the sweetest of delicate baroque folk, and finish in avant-garde electro mayhem, but that's seemingly par for the course for Jockstrap; the enigmatic duo of Georgia Ellery (violinist of Black Country, New Road) and Taylor Skye.
Formed in 2017, the pair first met at the Guildhall School Of Music & Drama, where their studies in jazz and electronic composition would ultimately coalesce into a creative partnership designed to manipulate, mutate, and dissolve genre boarders and boundaries.
Since the release of their debut EP, 'Love Is the Key to the City', in 2018, its subsequent Warp-released 2020 follow up, 'Wicked City', as well as a myriad of mixtapes and singles, anticipation has been high for a full-length, with many pondering where the eclectic combination of Ellery's lilting vocals, string arrangements and cryptic, cathartic lyricism, interspliced by Skye's unhinged production skills could lead.
The answer is tenfold, or ten tracks rather, that make up the debut LP, I Love You Jennifer B; a self-serious/self-aware delve into youthful romanticism, artistry, pretension, and deprecation.  For starters, the minimal plucking and ethereal whispers of opener, 'Neon', evoke the warmth of Joni Mitchell's 'Blue', before quickly careening into distorted, dubbed out electronic cacophony.
While this bedrock blueprint has served the sonics well thus far, here it feels almost like a sending off of those earlier crafting skills, preparing to usher in the frankly bizarre, incomparable dynamic they've now made their audible home. The scratchy, glitched out hyperpop pulse of semi-title-track, 'Jennifer B', vibrates with dissonant despondency while Ellery bounces off samples of her own warped vocal takes, conjuring an atmosphere equal parts euphoric and menacing, akin to vibing at the rave while searching for the friends you've become separated from.
It's right about here where the chameleon shape-shifting of audible guises becomes evident, with the unashamed soulful disco boogie smash, 'Greatest Hits', before muting the pandemonium on cinematic, synth-lounge ballad, 'What's It All About?'
As a lyricist, Ellery mixes sardonic wit and earnest, lovelorn poetics in a hyper-realist fashion, showcased in no greater scale than on the standout centrepiece, 'Concrete Over Water'; a dreamy, cityscape opus that builds upon the quiet intimacy of a stolen moment upon a bridge. As the beauty of the scene dissipates, swells of fractured, bombastic electronics engulf the proceedings before calm is restored in the form of a lo-fi finish, removing all studio frills to allow a solitary, echoing vocal, which sounds like it was recorded in the dead of night on a laptop speaker.
The sharp, glistening harp of, 'Angst', meanders through Ellery's mixed metaphors, imbuing the images with literal London aesthetics, similar to her former BC, NR band mate Isaac Wood. It also provides a much needed respite before the utter mayhem that, 'Debra', conjures, complete with Arabian synths, sultry vocals, staccato rhythms and invocations of Lolita.
While, 'Glasgow', and, 'Lancaster Court', restore some semblance of calm, lead again primarily by Ellery's nuanced writing and genuinely breathtaking vocal control; flippantly switching from ASMR whispers to operatic drama, Skye is left off the leash entirely on closing, initial lead single, '50/50′. Predominantly instrumental, the hypnotic acid tech-house stomper serves as reminder to the plethora of sonic tricks at the group's disposal, while highlighting the restraint they've mastered across the 45-minute runtime.
While it isn't as if Jockstrap simply came off the boat, record in hand; the slow matriculation from side-project sporadicity to this astonishing debut full-length is guaranteed to push the duo further into the spotlight, down the wet steps of the illegal rave, under the glistening rotations of the disco mirrorball, and onto the art-space stage. These tracks feel essential, vital, and like they've been with us for time, while the lack of genre confinement goes beyond typical art-student posturing. I Love You Jennifer B is the sound of the school being set ablaze, and dancing around the ashes.
ZB
Valentina Magaletti – A Queer Anthology Of Drums (bié Records)

We never seem to be short of new work from Valentina Magaletti to fawn over. The London-based percussionist's work is billowing outwards with ever-increasing frequency, yet remarkably the overlaps and repetitions are few and far between. For the uninitiated, a cursory bio would have to take in her part in Tomaga with the late Tom Relleen, her participation in Irmin Schmidt's The Can Project with Thurston Moore et al, her work with Joao Pais Filipe as CZN and with Al Wootton as Holy Tongue. Those are just some of the projects, all utterly distinctive but bound by their brilliance, a lot of which is down to Magaletti's incredible drum work.

Now she takes the focus on her own with an album which originally came out on Café Oto's Takuroku label. The release has since been picked up by Yu Su's burgeoning Chinese label bié Records, given a fresh remastering with vinyl in mind and featuring an additional track in the form of opener 'She/Her/Gone'. The emphasis across the album is on free improvisation – the murky approach which tells you little about the resulting sound other than its unpredictability. In Magaletti's hands, these open-hearted home experiments serve as dazzling displays of skill and instinct.
The title track especially heralds the joy of a sharply executed beat, bounding across the kit and switching between patterns without ever slipping into excess. In some ways her restraint and understated groove call to mind Steve Gadd, but there's a broader tonality in the tuning of the toms, the reverb treatment and the expressive swerves Magaletti is prepared to take on her ride.

There are some passages embellished by drone and atmosphere, shaped out by minimal rhythms that feel a long way from a percussionist entertaining themselves in their own space. Therein lies the truth behind Magaletti's work – she may be focused on percussion first and foremost, but as an artist she says much more. That results in captivating world-building as on 'Body In A Room', and it also feeds into the way she drums as well. If her myriad other endeavours all pointed to her gifts, A Queer Anthology Of Drums crystalises the notion she's one of the great musicians of our time.
OW
Lee Evans – Animist Pools (Oryx Spain)
Animism is the belief that all objects possess some level of 'soul' or 'aliveness'. Rather than reject some objects as "not alive", animism contends that every thing – whether a speck of dust, a water droplet, a paperclip, a snail, or a vast superintelligent AI – has some degree of being animate, or an animal.
For musician Lee Evans (hailing from Denver, Colorado) electronic music might just be the best expression of animism there is. Animist Pools was originally released on cassette under Evans' former moniker Hippies Wearing Muzzles – his fourth album – and consisted of watery and sloshy synth sounds adjacent to the folktronica of De Leon, Sun Araw, and Ursula Le Guin's few collaborative albums. 
Aleatory and quasi-folkish, every track on the LP is a bloopingly organic schematic for mindful peace and delicateness when relating to the world around us. Tapping into the rhythms that imperfectly govern the hidden systems behind nature, tracks like 'Tobacco Mosaic Virus', 'Kakapo Strigops' and 'Tangerine Cell Pattern' titularly and sonically blend biological themes with more divine patterns. Often, said patterns are only made manifest either via the use of psychedelics or heavy industry, the latter of which would have almost certainly helped mass-produce the modular gear deployed in the LP's making. A reference to the naive patterned art of Jean-Édouard Vuillard rounds off the album, with squawking melodic rhythmatisms phasing in and out of preordained step. It's as though Vuillard's brushstroke is casually keeping up with an infinite canvas-dispensing conveyor belt, for the sake of producing a pattern.
JIJ
Brockhampton – Roadrunner: New Light, New Machine (RCA)
With the abrupt announcement of their imminent demise earlier this year, the world's favourite hip-hop boyband, Brockhampton, closed things out on their own terms with two sold out nights at London's Brixton Academy before a farewell set at Coachella.
The sudden end of one of the most unique and influential acts in modern hip-hop also rendered 2021's exceptional, 'Roadrunner: New Light, New Machine', as their sixth and final full-length as a collective.
Originally billed as the first installment of a new trilogy, echoing their 'Saturation' saga, the retrospective glint now paints the disparate collection of tracks in a more intriguing light.
Leaning into traditional genre motifs more than ever before, the restricted appearances of each member to a specific section of cuts, allows for each performance to stand out, and eschews their boyband approach to composition.
Ample room is provided to make way for the impressive roster of guest features that includes the likes of JPEGMAFIA, A$AP ROCKY, SoGoneSoFlexy and soul legend, Charlie Wilson.
Bangers such as the opening lead single, 'BUZZCUT', bounce with agitated flare, with genre genius Danny Brown dropping an almighty verse over the hallucinogenic OutKast style production. The groggy, swaggy atmosphere of 'CHAIN ON', or the neo-R&B pulse of, 'COUNT ON ME', are balanced by darker, emotive corners of the project, primarily 'THE LIGHT, PT. I', and, 'II', which detail the suicide of MC and producer Joba's father in harrowing specifity.
The themes of seeing the light, finding peace and searching for internal resolution shower the work in a positive aura, even if the subject matter can be quite challenging and the behind the scenes strife was clearly at a point where getting out while the getting is good seemed to be the best course of action for all involved.
While more traditional bangers still make appearances, check the subtle/not so subtle takedown of young white active shooters across the US ('DON'T SHOOT UP THE PARTY'), and upbeat pop-rap cuts of motivating nature abound ('WHEN I BALL', or the Beatles level balladry of, 'WHAT'S THE OCCASION?'), there's arguably no greater swansong than the midpoint highlight, 'WINDOWS'; a six-minute collective cut that pays homage to preceeding groups such as Public Enemy, Wu-Tang Clan, and, Odd Future, with a barrage of dizzying verses, all exuding each member's distinct tonality, personality and style.
It's showcases of effortless chemistry like this that make Brockhampton's departure so hurtful, but also offer much needed reassurance that across six full-lengths, a myriad of singles, guest features and collabs, released in literally the span of half a decade; there's gleaming futures built upon talent, ability, personality and tenure, awaiting each member. R&B Matt Champion record, and Merlyn Wood gangster rap mixtape, now, please, thank you, but in all seriousness, 'Roadrunner', feels more like the collective thanking us for our time, and for the light.
ZB
Various – Music For The Stars (Celestial Music 1960-1979) (Two Piers)
Compilations are usually curated according to a particular genre, artist catalogue, or aesthetic framework. Whether it's a collection of an artists greatest hits or an exploration of an underground sub-genre, this format has proved most successful. But rarely are compilations curated based on a specific concurrent activity – especially when the curation process is so personal, subjective, and stylistically broad. But on Music For The Stars (Celestial Music 1960-1979), this approach brings a charming sense of personality.
This is refreshingly far from the algorithm-crafted playlists of streaming platforms. Here, we have minimalist spirituals from Nina Simone sitting alongside the psychedelic folk of Tim Buckley; the cosmic jazz of Lonnie Liston Smith next to the earthy country of Willie Nelson. But strangely, these distant styles never feel clumsily assembled. Even with its diversity of styles, it all seems relatively coherent. Furthermore, alongside some of the popular aforementioned artists, there is space for lesser known highlights from the likes of Kathy Smith, Bill Fay, and Bert Jansch. Crafted by the recently-established Brighton-born label Two Piers, Music For The Stars is a mellow, contemplative listen, tied together by a faint strain of gentle psychedelia.
NS
Master of deconstruction Stephan Laubner dons his familiar STL cap with his latest expansive LP, Illumination. Split over three 12s and limited to a mere 50 copies, the nine-track collection of dubbed-out techno rhythms offers plenty to admire. The album skulks into life with the aptly titled 'Stoner Groove', where glitchy drums and grainy synth effects dart over pulsing chords and purposeful bass notes over an endlessly evolving arrangement.
The 'Illumination' title track brims with atmosphere, as otherworldly pads and phasing sweeps drift across bulging toms and profound low-end energy, before the frantic rhythms and paranoid synths of 'Fast Fizzy' add a sense of mystery to the groove. 'Sunny Side Up' unfurls via a thick fog of undulating pads and dramatic stabs, with enigmatic rhythms synths and distorted hats helping to navigate the murky topography. 'Ocean' heads to subaquatic depths, as relentless drums dive into pitch black undersea trenches with only the pulse of the sonar to serve as a guide.
Just as we're locked in the groove, the jagged drums of 'Loop Goldmin' arrive like a 5 am wake-up call, before the deviant gamelan dissonance of 'Trip Trap' resumes the four/four thrust. 'Ghost Dive' powers through ice-cold mist as biting synth effects permeate the determined chug, while closing track 'Kingston Sunbake Chill' adds sub-tropical syncopation to the alien landscape.
PC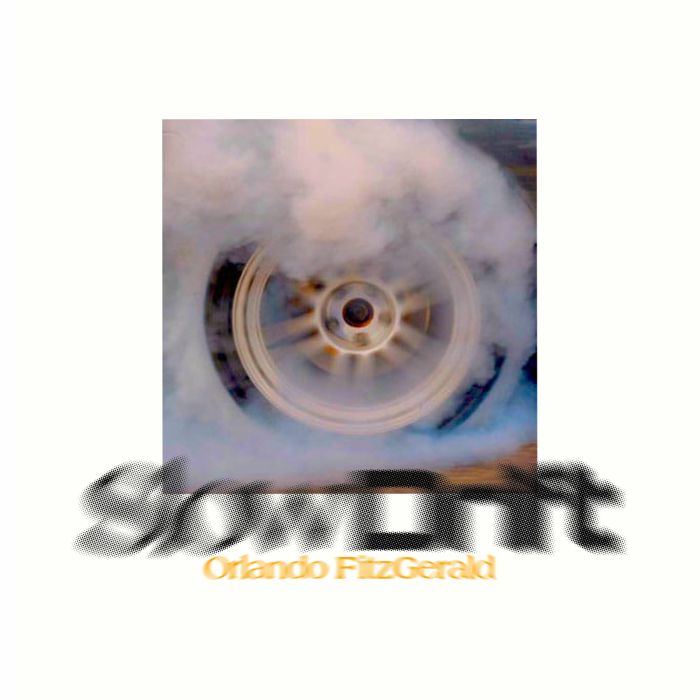 Orlando FitzGerald – Slow Drift (Where To Now?)
If you'd already picked up on Orlando FitzGerald's music via releases under his first name for Local Action and Gobstopper, you'd probably have some solid preconceptions about what to expect from this album on Where To Now? Granted, this change of label hints at a more experimental approach, but there isn't much of the Brooklyn-based producer's prior dancehall and grime inflected beats to be heard lingering in the expansive electro-acoustic works that make up Slow Drift.

Like many plucky untrained experimentalists before him, FitzGerald opted to approach the imperious medium of the cello as his sound source for this album, going in blind on an instrument it takes years to master. Through extensive sampling and unusual approaches he builds up an imposing sound which carries some of the string-rooted hallmarks you would expect, and plenty of musicality, but also an unbound sense of performance, texture and exploration. The ideas are more concrete than the concept might imply, with 'Anticipate The Heat' falling into a wonderfully avant-garde funk teeming with overtones.

Anna Domino lends her voice to 'Unfolding', one of the more sentimental moments on the album, while 'Unruly Grid' pivots in a space shaped out by strained notes that don't sound too far from legitimate cello playing. For his plucky approach on this record, FitzGerald has demonstrated more than enough chops and a keen compositional instinct to override any lack of experience. In the true spirit of punk, any tool has the potential for greatness – the key lies with the one who wields it.
OW
Lonnie Liston Smith – Renaissance (BGP)
On the comical cover of Lonnie Liston Smith's Renaissance, surrounded by a border of spiritual and religious symbols, the pianist is found applying the finishing touches to his own self-portrait. Aptly demonstrated by this cover art, there is a refreshing lack of self-seriousness to Lonnie Liston Smith's work. Considering the spiritual themes and cosmic stylings, one might expect Smith's music to be soulsearching, intense, ambitious, challenging and perhaps even slightly inaccessible. But here – just like on his earlier records – Smith and his Cosmic Echoes turn spirituality from a stern, humourless exercise to something fun and danceable.
Though he was, in his own words, "trying to expand the consciousness of humanity", this was a funky, easy-going articulation of that mission. Unlike the searching free-jazz of Pharoah Sanders (whom he worked with frequently), the boundary-pushing Afro-futurism of Sun Ra, or the devotional works of Coltrane, Smith's 70s output brought a uniquely lighthearted, funk-inspired quality to the spiritual sub-genre. Though fans of this style may gravitate towards the more well-known Expansions, 1976's Renaissance continues that records' aesthetic. A testament to his innovation, when acid jazz rose to prominence in the 80s, Lonnie Liston Smith's catalogue became a goldmine for the genre's architects. It remains a uniquely enjoyable record.
NS
Yuta Matsumura – Red Ribbon (Low Company)

Red Ribbon is still ramshackle like a Low Company release should be, but these are songs. In a manner that calls to mind some of the DIY dream pop stylings of Maria Minerva et al on 'Myth Machine' and a seasick indie troubadour on 'Red Ribbon', Matsumura offers music to carry with you into the long term – a quality often missed by artsy leftfield oddballs.
There's sometimes swampy, dubby undercurrents, and elsewhere the hooks come in loud and clear, but everything also feels charmingly intimate. Not so much a grand finale as a pleasingly perfect imperfection on the way out, Red Ribbon is a neat embodiment of the high quality threshold and originality we expect from the labels we trust with our hard earned.
OW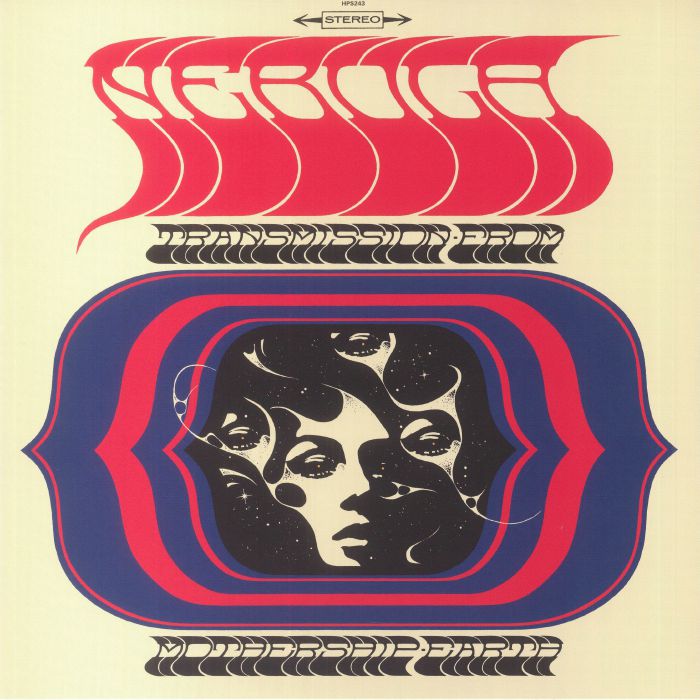 Nebula – Transmission From Mothership Earth (Heavy Psych Sounds)
Stoner rock doesn't have anything to prove to anyone. The sound was already trapped in a bong chamber when it came snarling into earshot caked in fuzz around the time Kyuss and Sleep were laying down their Sabbath-citing riffs and solos. The Californian wave also gave rise to Fu Manchu, one of the greatest of all the stoner bands, and it was from that outfit Eddie Glass emerged with his own project, Nebula. At the turn of the millennium, To The Centre and Charged broke the band internationally, and on they've trucked since, gigging hard and riffing harder.
Compared to some bands of the era, Nebula managed to eke some lightness in amidst the squall, which has absolutely helped their music age well, but of course they still play to a formula. That said, if you sign up for stoner rock, there's only one sound you're after, so all that matters is whether the band still rip. On Transmission From Mothership Earth, Glass and his current line-up of Tom Davies on bass and Michael Amster on drums sound plenty inspired.
This is their third record for Heavy Psych Sounds, who pulled the band out of retirement in 2019, and there's a potent snarl in the tunes. There's also space for a little variation, as with Amster's jagged groove on 'Warzone Speedwulf's opening hooks and the almost proggy diversions the track takes away from typical song structures. It's still psychedelic and heavy as hell, but a little to the left of the established Nebula sound. 'Transmission From Mothership Earth' is another meandering journey track, while 'Wilted Flowers' and 'Melt Your Head' take a more direct approach in a classily segued one-two punch of distortion-drenched abandon. Like all the best stoner rock, Transmission From Mothership Earth is precisely what you expect, but still with the force and freakiness to take you spacewards.
OW
Dooms Children – Dooms Children (Dine Alone)

Dooms Children is the latest project from tattooed, gruff, burly Canadian punk sweetheart, Wade McNeil. For the unfamiliar, McNeil got his start as one of the founding members of post-hardcore legends, Alexisonfire, who are set to release their first album in 13 years next month.
Taking the place of Frank Carter after his departure from Watford hardcore outfit, Gallows, as well as toiling away under the folk-punk guise of Black Lungs, has left the dynamic songsmith always merely at a hair's length from some form of creative outlet.
The self-titled Doom's Children debut, however, is arguably McNeil's most earnest, startling and touching collection of material to date, encapsulating all of his musical and sonic lessons over the past twenty years while bearing all in a manner some may find arresting or alienating.
Delving deep into his history of substance abuse and depression, McNeil draws on psychedelic instrumentation influenced by Gerry Garcia and the iconic Grateful Dead to paint these hazy tapestries detailing isolation, self-induced hallucinations and an eventual trip to a rehabilitation clinic, cataloged with harrowing clarity on standout track, 'Psych Hospital Blues.'
Where we're used to husking vocals, venomous bellows and complex or anthemic guitar passages, Dooms Children is the sound of an artist truly untethered and rewarding themselves and their twenty-year tenure with a hazy, endearing, emotionally challenging and immensely vindicating batch of material, drawing on musical and life experience and influences to craft a wholly unique artistic endeavour.
ZB
This week's reviewers: Patrizio Cavaliere, Jude Iago James, Noah Sparkes, Oli Warwick, Zach Buggy.