The best new albums this week
The albums that matter
Black Thought & Danger Mouse – Cheat Codes (BMG)
Tarik Trotter, otherwise known as Black Thought, is a bastion of consistency in hip-hop. Throughout his long and continuing career with The Roots, the rapper has displayed his brand of dense, referential, historical lyricism. But since 2018, Black Thought has ventured into solo work, releasing three great volumes of "Streams of Thought" and now releasing a collaborative LP with genre-hopping producer Danger Mouse. Brian Burton – Danger Mouse's real name – has been fairly absent from the hip-hop scene since his 2005 collaboration with the late great MF DOOM, The Mouse and the Mask.
For the better part of 20 years, Burton has been busy traversing across various diffuse forms of popular music, producing for acts as varied as U2, The Black Keys, Michael Kiwanuka, Norah Jones, Adele, Parquet Courts, and Beck among others. Nonetheless, if anyone was worried that time away from the genre might have weakened his productions, they will be swiftly proven wrong by the beautiful, faithful sampling of Gwen McCrae's "Love without Sex" on the opening track, "Sometimes".

Over Burton's production, Black Thought dispatches his typically complex rhyme schemes in emphatic style. His lyrics, referencing everything from the street photography of Jamel Shabazz, to the early 20th century novellas of Richard Wright, may tread common ground for the rapper but remain engaging. The triumphant, hard beat of the following title track lays a perfect foundation for Black Thought to reaffirm his status as an all-time great lyricist. Though "conscious" rap has often verged into patronising preachiness, Trotter's descriptions of "projects, township favelas and trailer parks" are powerful and grounded.

The following track, "The Darkest Part" brings Raekwon and Kid Sister together for a terrific merger of braggadocio and social commentary. The opening lines from Black Thought are a perfect demonstration of his ability to tie disparate historical and cultural threads into one narrative: "I'm like Thelonious at the underground piano, Dressed in camo, the grenades, guns, and ammo Death to Sambo, send him a bouquet and a candle. I came to take back that other two-fifths of a man, so From a silhouette standin' in the aperture To a figurehead standin' in the path of a killer Young gorilla just scramblin' for Africa."
In just seven lines, Trotter references the iconic, politically charged album cover of Thelonious Monk's Underground; he then calls attention to the use of language in colonialist narratives (Sambo), the foundational racism of the United States (the constitutional agreement that slaves counted as three-fifths of a person), and alludes to the frenzied partitioning of African land by the European colonial powers in the late 19th century (Scramble for Africa). In such a short space, Black Thought tackles both the vast history of racist oppression and the ever-present, cultural forms of resistance embodied by the likes of Thelonious Monk.

The opening five tracks are terrific but it's the sixth that deserves special mention. On "Belize", Burton's elegant, mysterious production paired with Trotter's detailed bars may seem like standard practice but at the halfway point, the husky tone of MF DOOM's voice enters the mix. The verse is typically grimy, detailing the various escapades of Dumile's masked supervillain and reaffirming the unparalleled legacy of DOOM. For many, it will be the highlight of the album.

Strangers' is another standout. Featuring the bombastic style of Run the Jewels and an unusually energetic ASAP Rocky, its emphatic assertion of the artists' dominance in the game makes for a great listen. "Violas and Lupitas", is a moving string-backed finale, ending the record on a high. In a year where many mainstream rappers have taken polarising leaps in genre or subject matter, it's oddly refreshing to hear an unabashedly self-assured, consistent record. Black Thought and Danger Mouse are not trying anything wildly innovative here; instead they are returning to a style over which they have thrillingly masterful command.
NS
Russian Circles – Gnosis (Sargent House)
Seminal Chicago based instrumental trio, Russian Circles, have gained a reputation as one of the most consistent, reliable, and endlessly intriguing acts to ever grace the post-metal scene. Made up of guitarist Mike Sullivan, drummer Dave Turncrantz and former (post-hardcore heroes), These Arms Are Snakes/(mathcore legends), Botch bassist, Brian Cook; the chemistry and formula conjured by one another's presence, has led to a plethora of astounding works, toeing a narrow, hazy boarder between the ethereal atmospherics of post-rock and the more nihilistic doomscapes of its uglier counterpart.
Eight albums deep into their tenure, one would be forgiven for pondering whether the well had supposedly run dry with regards to the three-piece's subtle brand of pummelling, meticulous, cavernous composition.
To be clear, Gnosis, is an audible refusal to fall into complacency. Careening ever further into sonic abandon, the material here feels at odds with itself, constantly lashing out in every direction, in search of a suitable atmosphere that resides between the tranquil and oppressive.
From the hypnotic, Tool inspired, grooving dirge of, 'Conduit', to the grandiose, ever-shifting eight-minute epic title-track, the sheer spectacle drawn out of a simple guitar/bass/drum dynamic continues to be as staggering and incomprehensible as it was nearly fifteen years ago.
Where 2019's, 'Blood Year', stuck to a rigid structure, its successor boasts a much more scattered vision, seamlessly fusing some of the heaviest, most aggressive tones that Sullivan has ever crafted, with lush hues of ethereal, transitory warmth. Those moments of beauty, such as the dreamy interlude, 'Ó Braonáin', are often snuffed out or utterly smothered by the claustrophobic walls of noise created on cuts like, 'Betrayal'. The frankly beautiful closer, 'Bloom', does offer a sombre final note to go out on, evoking the majestic heights of Sigur Ros with its sweeping, delicate crescendos.
While the post-rock categorisation is broad, it rarely extends to such degrees of harsh dissonance and gentle despondency. In short, Russian Circles are back yet again to put any and all would be peers in their place.
ZB
Airchina – LP 3 (Italic Germany)
The third in a triptych of LPs by a cryptic artist, 'LP 3' is the next phase in Nikolai Szymanski's (fpo. Stabil Elite) most ambitious project, AIRCHINA. Ostensibly, it's like the kind of thing Art Of Noise or Malcolm McLaren could only have wished to have made in their respective heydays, if only they'd been blessed with the sound-synthetic magick Szymanski has found.
This is crisp, atmospheric music for high-luxury airlines made of biosynthetic material. It's the future of high-flying stock music for families in the promised era of fully automated luxury communism. From London Gatwick to DUS in the now-impossible space of about 10 minutes, we begin with the mutedly optimistic tones of 'Drifting' and 'Through' – which effortlessly inspire certain images: sun on porthole-reflected brows, cityscape montages. The production is choppy and cheesy, all the while maintaining a mid-ranged lift, like a bouncy strata of warm cumulonimbi.
Stabby synth chords, likely originating from some digital Yamaha vaporware, begin to gut-punch on the ensuing 'Familiar'. Meanwhile 'Places' is library music for a "come fly to Bali" tourist video that ended up being deemed by the airline honchos as too well-made to qualify for its intended place on noughties cable TV.
On the B side, we touch down on the roof of a grim, experimental outdoor jazz backroom. 'Apartment' and 'Office' both sound like something between atmos music for a discarded escape game on NES, and what we'd hear in our heads if Blank Banshee ever did a face reveal. 'Parks', the closer, contains the only vocal feature – of course, it's unprocessed and honest. A welcome contrast to the earlier two albums in the series (which are simpler, and sound more rooted in the airwavey ambient music of Global Communication) AIRCHIAN 3 gets off on just the\ right wings and wheels.
JIJ
Age Of Apocalypse – Grim Wisdom (Closed Casket Activities)
New York hardcore/grunge hybridizers Age Of Apocalypse finally arrive on their pummelling debut full-length, Grim Wisdom. Following on from 2020's, 'The Way' EP, the five-piece take the familiar yet disparate tropes from their home state's traditionalist hardcore, be they breakdowns or chugging crossover thrash riffage, and imbue the aggression with melodious tendencies of late eighties/early nineties alternative metal and grunge.
Vocalist Dylan Kaplowitz is more than capable of snarling his way through a cut, but in all honesty, these moments are few and far between. The majority of tracks here are led with a momentous presence, similar to that of Tool frontman Maynard James Keenan, with Kaplowitz exuding a bellowing yet serene semi-croon that elevates the trudging, harsh sonics to a level of incomparable, beautified bedlam.
While label Closed Casket Activities have been flying the flag for the most niche, alternative, extreme forms of hardcore, metal, punk, and essentially any challenging, aggressive musical art for close to a decade, Age Of Apocalypse hits different. Not only does it highlight the expansion of the roster sonically, but also indicates a curious direction for the scene as a whole.
From the doom-laden Alice In Chains/'Opiate' era Tool worship of, 'The Patriot', to the venomous crustcore banger, 'Rotten Kingdom', interspersed with the utterly tranquil respite piece, 'Begging The Reaper'; few hardcore (adjacent) releases this year will boast this degree of dynamism while remaining within the confines of the obligatory hardcore half-hour runtime.
ZB
Phantom Bay – Phantom Bay (KROD)
Bremen based German trio, Phantom Bay, consists of members who all cut their teeth in earlier bands such as New Native, The Deadnotes and Casually Dressed. Distilling their honed skills and previous experience into an emotive, dishevelled yet cohesive unit, their self-titled debut serves as a sweeping, devastatingly powerful statement of intent.
Taking cues from mid to late nineties emo and screamo, while imbuing the material with more modern melodic hardcore motifs, echoing the likes of Title Fight or Touché Amore in their earlier incarnations; there's a plethora of conflicting moods, perspectives, outlooks and sonics at war across the relatively brief twenty-five minute runtime.
With literally one track making it over the three minute line, and simply self-identifying as a punk outfit, the material here is played with breakneck ferocity, balancing chaotic aggression with serene vulnerability.
Cuts like the world weary, 'No One Likes', and, 'Quit Playing The Blues', tackle nihilistic viewpoints whilst dissecting the earnest need for peace in an ever-decreasing environment, while standout single, 'Separate Ways', boasts a regretful, anguished hook executed with the gruff pop-punk demeanour of Jawbreaker or Hot Water Music.
The moments of tranquil hush found on the instrumental, 'Nachteinbruch,' or the post-punk flourishes of momentous closer, 'Terminal Condition', are also indicative of potential paths the three-piece could pursue going forward, while the hardcore trudging of, 'Deep End', makes clear that more hardened viciousness isn't ever too far out of reach.
Utilising their previous experience, and analysing the internal strife we absorb from outside influences, Phantom Bay have charged out of the gate with a triumphant, arresting debut, far beyond the cohesion or vision of the vast majority of their more well seasoned peers.
Having just finished up their first run of tour dates, supporting LA hardcore pop-punks, Milatarie Gun; it's fair to say that Phantom Bay is a name that is sure to grow synonymous with underground lovers of punk, hardcore, emo and screamo. Here's to hoping it's sooner rather than later, as this is easily the best punk record of 2022 that no one has heard yet.
ZB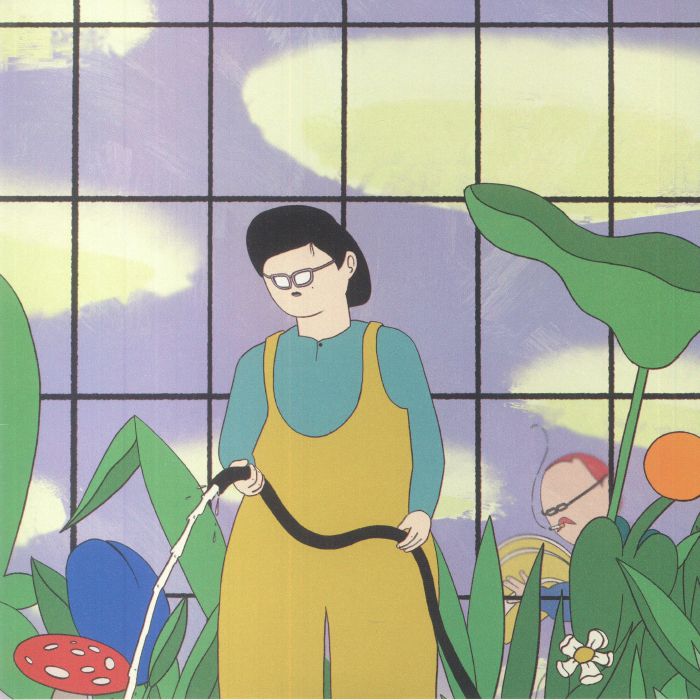 Misha Panfilov – Sierra (soundtrack) (Eee Zee/Funk Night)
Released just this this year, 'Sierra' is Sander Joon's original, animated film about one child's simple, untainted obsession with car racing. Often found in childhood, the director sought to portray the innocence of this obsession via a flat, surreal 2D animation style that pushes the limits of what might be expected of it on first glance. Imagine it this way; bulbous, colourful faces become monstrous, firelit visages, as father and son embark on an onerous hero's journey on four wheels.
Soundtracks to such short-filmic oddities are rarely given enough focus, with most filmmakers opting for phoned-in cutesy piano backings or tearful ambiences. But the decision to choose an Estonian weirdo funk producer for this soundtrack proves the director's tenacity in pushing the boat out. Normally, Misha Panfilov is releasing boxy psychedelic dance splits on 7" and collaborating with fellow solo outsiders, not paring things back into Moogy synth jazz.
But, matching the blend of stop-motion and computer animation in the film's frankly-expressed, greenhousey kaleidoscope, Panfilov's 21-track OST here very convincingly makes everything sound live, while also removing it from its real, cartoonish style. Full of childhood wonder, 'Ticking Clock II' contains all manner of weirdo psychic instruments (slide guitar, clavichord, wahs, engine revs), but the trained ear will hear that they're largely synthetic, not acoustic. Similarly, the recurring 'Sierra' motif picks up throughout the album and gradually gains in texture, but there are moments of silence in between the beats that remind us of the animation's dereal psychosis.
JIJ
Berries – How We Function (Xtra Mile)
Berries have slowly but surely been building up a decent following, not to mention learning their craft as songwriters and performers, for a good five years or so. After a string of DIY EPs they've stepped up to the next level with a deal with the Xtra Mile label, who've not only backed them with tour dates – including a European jaunt with The Subways,- and video budgets but also this, their debut album How We Function.
Judging by the 12 tracks here, the London-based three piece chose precisely the right moment to change up the gears. They've definitely learnt the art of wringing the most out of the traditional guitar-bass-drums setup both in terms of economic musical arrangements and the way lead singer/guitarist Holly Carter is often supported vocally by the rest of the band. The way they ignore the rock/indie divide – it simply doesn't exist here – is a freedom that resonates through songs like early single 'Haze' and 'Wall of Noise', both of which could be the heavier end of The Smiths one moment, the next more like a less pretentious Rush. Likewise, 'Spiral' kicks off like the pristine glory of Muse, but as the themes emerge and Holly's anger ratches up they end up closer to Hole or The Slits.
This is an album with wide appeal and yet its hit of powerful rock remains completely undiluted. How We Function? Berries are doing more than functioning – they're firing on all cylinders.
BW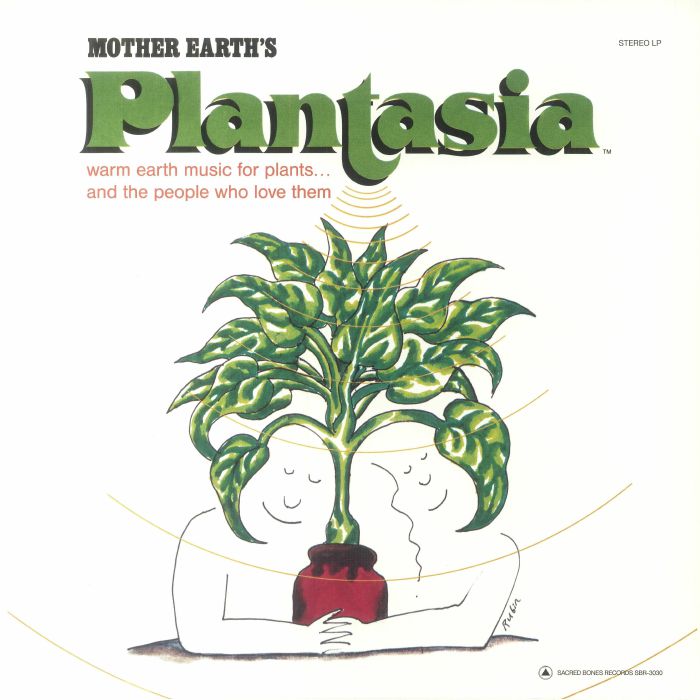 Mort Garson – Mother Earth's Plantasia (Reissue) (Sacred Bones US)
Is it truly possible to make music for plants? What would be the optimum sonic greenhouse in which the rare moth orchid, or the calathea, or the wandering jew, or the azalea rhododendron could bloom, blossom and thrive? These are exactly the questions that pioneering Canadian Moogster, Mort Garson, theorised that he could answer in his fifth album 'Mother Earth's Plantasia'.
Well, we must admit… you couldn't exactly get a hold of plants that rare and difficult to cultivate back in the Los Angeles of 40-odd years ago. But the 8-track rarity – from which lucky punters attending the Mother Earth plant store on Melrose Avenue could take home as a freebie for buying a plant there – was indeed intended to help foster and sustain the lives of houseplants.
Far from using the botanic ambient techniques used by many esoteric musicians today (such as sticking electrodes on large-leaved indoor plants, and somehow extracting sound from them), Garson's practise simply involved playing the Moog synthesizer. The synth had only been on the market for a couple years or so. Garson deploys the Moog in a fascinatingly basic manner, owing to the simplicity of the kind of spruce-up a houseplant can add to the vibe of a place. Our favourite arboreal odes include the 'Mood For Maidenhair' and the 'Savage Snake Plant', which both arpeggiate, whoop and bloop all while drawing on the likes of Indian classical music, jazz and expressionistic film music. It also predates most of actual sci-fi soundtracks of a similar ilk (think A Clockwork Orange) by a good margin.
JIJ
This week's reviewers: Noah Sparkes, Jude Iago James, Zach Buggy, Ben Willmott.