We hook up with Mr Bongo himself, Dave Buttle
WHAT'S THE NAME OF YOUR LABEL, AND WHO RUNS IT?
Mr Bongo, and me, Dave Buttle.
WHEN & WHY DID THE LABEL START?
I had been running Mr Bongo record stores in London and Tokyo since 1989 and the label grew naturally from those endeavours. We wanted to release the best Brazilian music we could find, and the Mr Bongo label became the vehicle for that.
GIVE US A BRIEF SUMMARY OF WHAT YOU'VE RELEASED SINCE THEN….
We release music from across the globe, across many different genres, and it can be from the past, present or future. We release albums, compilations and lots and lots of 45s.
Our catalogue mirrors our music taste here at Mr Bongo, it's pretty broad and deep.
New acts from Brazil such as Seu Jorge, MD2 and Karol Conka.
Classic Brazilian recordings from heavyweights like Arthur Verocai, Gal Costa, Jorge Ben, Azymuth, Novos Baianos, Marcos Valle, Banda Black Rio, Pedro Santos (to name a small few).
Reggae from Protoje, Hollie Cook, Prince Fatty, The Skints and Bedouin Soundclash.
Funk & Soul from The Incredible Bongo Band, The Sylvers, Joe Quarterman, The Skullnaps, Asha Puthli and Cymande.
African classics from Ebo Taylor, Marijata, The Mankunku Quartet, Shina Williams, Pete King, Rob and Gyedu-Blay Ambolley.
Jazz oriented music from Doris, Ian Carr, Terry Callier, Surprise Chef, Horace Tapscott, Hozan Yamamoto, Dee Dee Bridgewater and Ryo Kawasaki.
Psych sounds from Project Gemini, Kit Sebastian and Children of Zeus.
Dance from Masters At Work, Danny Krivit, Atmosfear, Luke Una, The Egyptian Lover and Mike D.
Hip Hop from Nas, Wildstyle, Main Source, EPMD, Eric B, A Tribe Called Quest, Rammellzee, Black Sheep, Souls Of Mischief and Gang Starr.
WHAT QUALITIES ARE YOU LOOKING FOR IN THE MUSIC YOU RELEASE?
It must contain these elements – quality, originality, crossover sales potential.
WHAT KIND OF VISUAL IDENTITY DOES THE LABEL HAVE (ARTWORK, VIDEOS ETC) ?
It depends on the release. For a new artist album we will work closely with the artists to best represent their vision. Sometimes that is collaborative, sometimes led by us, and sometimes the artist has a very clear direction they want to take things in and we are there to support that. Our reissues faithfully replicate the original release and we enhance things where we can without diverting from the original. Compilations and our 45 series are our concepts. Whatever the release type, we will always select strong distinctive cover artworks that inform all other aspects of the release. The videos, social assets, tour assets, etc – they are a continuation and development of the overall artistic vision translated to suit the messing purpose. We endeavour to put the artist first and then into a Mr Bongo frame.
WHAT'S BEEN YOUR BIGGEST SELLING RELEASE TO DATE? TELL US A BIT ABOUT IT AND WHY YOU THINK IT WAS SO POPULAR.
Arthur Verocai's self-titled album from 1972. A Brazilian masterpiece. It's a sublime classic and a perfect length record.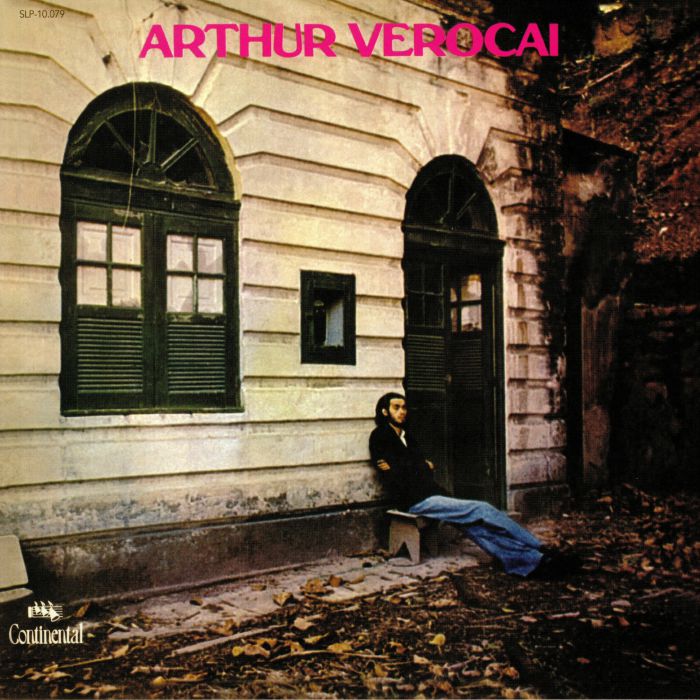 There is a continuous new audience discovering it and it seems to have global appeal. A record that traverses genres and gives so much to those find it.
NAME ONE RELEASE THAT YOU THINK DESERVED TO GET MORE ATTENTION THAN IT DID
A lot of our reissues didn't get the love they deserved on their initial release – thankfully through our work we are able to give them another chance to shine. Arthur Verocai is a perfect example of that in action.
IF YOU COULD SIGN ANY ARTIST, ALIVE OR DEAD, WHO WOULD YOU CHOOSE AND WHY?
Grace Jones – a stunning, true original artist.
WHICH OTHER LABELS DO YOU ADMIRE AND WHY?
Island Records. They broke Bob Marley to the world! World Circuit are pure quality. Studio 1 for their simplicity, killer vocals and booming basslines.
WHAT CAN WE LOOK TO FROM YOUR LABEL NEXT?
Our schedule is packed with exciting music. To name but a few…we have new artist albums from Marxist Love Disco Ensemble, SOYUZ, Glenn Fallows & Mark Treffel. A new compilation of modern soul and Brazilian music compiled by Miche. A new gospel edits series, Danny Krivit edits, lots of Brazil 45s, a Marcos Valle 45, 50 Year Anniversary editions from Novos Baianos and Arthur Verocai. Sought-after reissues from Akira Ishikawa & Count Buffaloes, Main Source and Ryo Kawasaki.
Noah Sparkes