The best new singles this week
The best of the singles from the past seven days
Duppy Gun x Element – Andromeda EP (Bokeh Versions)
"So long and thanks for all the flame emojis" says a gravestone-shaped sticker sent out with recent dispatches from the Bokeh Versions stable, and that sums up the spirit of the label rather nicely. At once it feels like a jab at the disposable, meaningless void of social media and a heartfelt nod to the fanbase who have been drawn into the label's idiosyncratic world of sound. Whether they were buying the music or just giving it some love on Insta, it's hard to say, but running any label is a slog and Bokeh Versions ran at a mean clip until the recent, abrupt announcement that time was being called on a true bastion of underground music culture.
I Jahbar, the Spanish Town, Jamaica-based MC who has worked with Bokeh and Duppy Gun in the past few years, summed it up best in paying tribute to the groundwork Bokeh laid for himself and countless other artists to now build upon and grow globally. As a parting shot (assuming there are no more surprise drops) this EP is emblematic of the connections forged through a strong artistic impetus and online exchange. Bokeh took on the Duppy Gun output as a kind of sublabel management for Sun Araw and M. Geddes Gengras, helping grow the mutant dancehall side project into a profound force centred around Jahbar's Roolingsmuzik studio in Spanish Town. The studio was built with funds raised through Bandcamp sales, and it's helped nurture emergent MCs and producers in Jamaica, ported out to the world through the Duppy / Bokeh mechanism.
Meanwhile, over in Japan, Element has been building momentum as a fierce new producer in this strange, off-kilter corner of dancehall and soundsystem music. His Riddim Chango label has been growing in stature, while a recent link-up with the incredible Nazamba hit hard. Now Japan meets Jamaica as a show of unity across continents, pointing the way forwards for an amorphous culture Bokeh did so much to help engender. Element's 'Andromeda' riddim is a direct hit, not least for the bright splashes of synth poured throughout, while the 'Puff It' and 'Rum Song' beats are no slouches either. That leaves it to I Jahbar, Darkblood, G Sudden and King G to throw down on the mic, veering from guttural toasting to sweet, harmonious flow. The blend of tradition and subversion at play on the EP promises exciting things, wherever these dancehall misfits are heading from here.
OW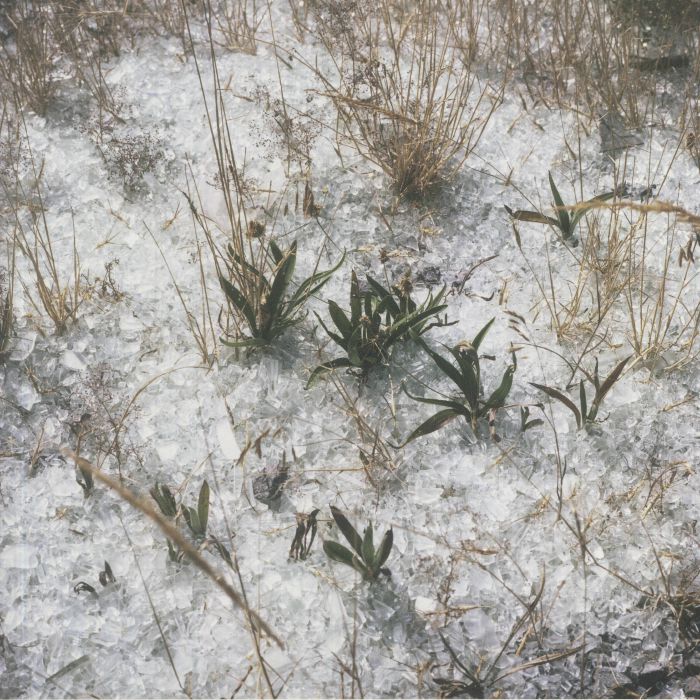 Konduku – Gelgit (Nous'klaer Audio)
Ruben Üvez continues his deep dive into fractalised techno with this latest missive on Nous'klaer. The Dutch label has very much been the Konduku home base since the project got underway four years ago, but in recent times Üvez has spread his wings somewhat with appropriate appearances on Delsin's Mantis series, Don't DJ's Disk label and Dozzy's Spazio Disponibile. If that list of labels spells out the modern era of deep techno, then consider that scene and Konduku himself in peak condition. Rhythmically, this scene is characterised by layers of percussion and melodic patterns contrasting with a reliable 4/4 tick, and yet that pulse still grounds everything making for a perfectly psychedelic but eternally danceable combination.
If there's one pitfall with deep techno, it's that sometimes that sound can err towards a pad-soaked fug. Lovely and immersive though it is, it has a tendency to blur various tracks into one coagulated whole in a similar manner to dub techno. Perhaps sensing this, on this new EP Üvez steers away from those ambient tropes and delivers something a little sharper. 'Gelgit' is an undoubtedly enchanting tripper, but its mellow qualities are defined by a circular movement of crystalline chimes rather than blown out drones. There's no discernible start or end to a bar, just a constant spiral to spin down, and it's utterly magical.
'Antippen' is more pointed again, with a pronounced, cantering kick thump and nagging percussive hooks locking into a strain of locomotive techno which starts to peek out from the confines of the deep techno realm into something more forthright (stopping short of big room bangers, mind you). Being beholden to one sound for too long can be a trap for an artist, and on this release Konduku hints at a flexibility which should see his sound evolve comfortably without trashing his already sterling reputation for inventive updates on the techno tradition.
OW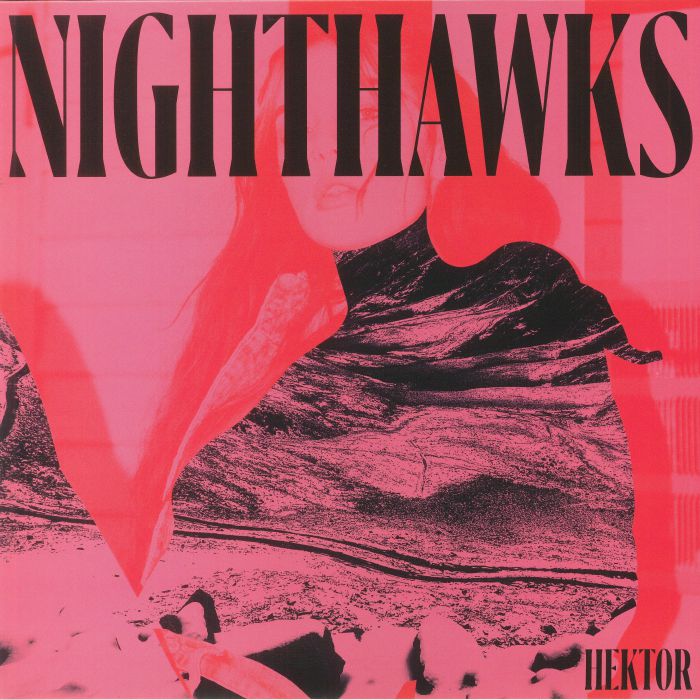 Melbourne electronic artist Hektor has an expert ear for the romantic, and here presents it in its fullest form for his sophomore release, 'Nighthawks'. Once again returning to his own label No Exit, it follows a renewed interest in New-Romanticized electronic dance. Thus, it takes on the form of a sort of mini-album, nodding to the spandex-gripped, puffy-hairstyled style that would far more readily see releases in album format back in the 80s.
The EP is an exercise in euphoria, "pure escapism" in Hektor's own words, pressure-flipping his lack of ability to channel extreme positive emotion over the last 18 months of life. Highly texturized, developed and wondrous soundscapes are heard from the off: 'Day Trader' has an intriguingly dull name, nodding to the kind of soul-deadening practise of betting on dividends and cryptoassets (something someone might embark on while locked down during a global pandemic). But in practise, the soundscape contained therein conveys a universe of digital gloss and glory. With its high, twinging retro-synths and undulatory arps, it's like ambient dance throwback music for the title sequence of your next bingeworthy 80s throwback horror flick.
'Johnny HC' spaces things out with breaths, bloop ostinati and synth flutes, while 'Valentina' lends a fairlight-hued gasp to cinematic electronic; it's as if Art Of Noise were scoring the next God Of War soundtrack. More choice bits ensue, all of which are ambient-twinkly and cathartic ('Bridge Of Sighs', 'Morning Sun', 'Coda'). Hector really has outdone himself with the sonic scope of this EP, meeting an insane bar of sonic-stylistic development.
JIJ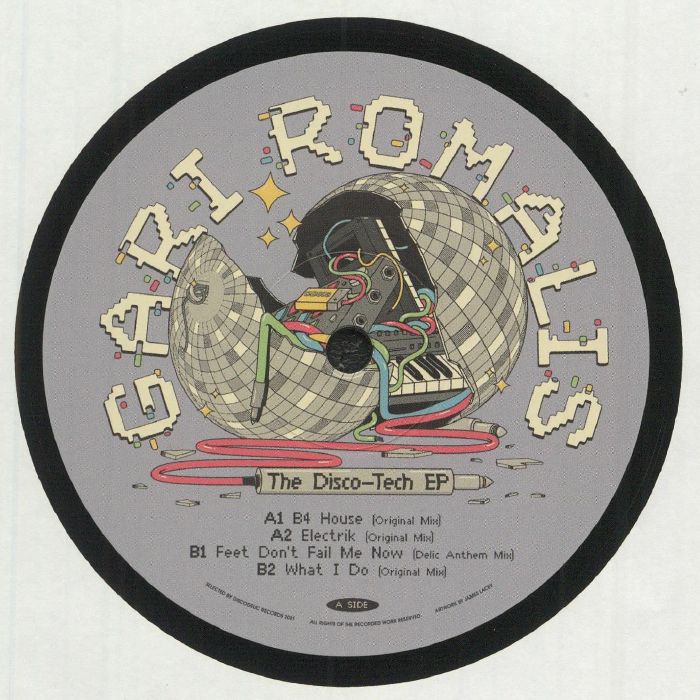 Gari Romalis' – The Disco Tent EP (Discodelic)
Take one look at Gari Romalis' discog and you'll instantly clock he's among the legittest of the legit, and has always been so. The Detroit-based DJ and producer has spent 30-odd years putting out dirty, moody deep house. His career has taken a funny trajectory, but that's not unheard of for artists of his caliber. The EP 'Full Tilt Production' came out in 1995, but he didn't see another release under his own name again until 2012.
After that year, though, releases in the deeper ends of things have been slow and steady, and we've happily dived in. 'The Disco Tech' EP is one of few that leans into funkier territory. Filling out the highs and lows, and keeping things punchy without sacrificing the grubby wax mud that is essential to true, real house, 'B4 House' bucks the trend of mundane disco lightness with a deep, organic and trembling synth arp – which backbones the entire track and sets the tone for the EP. This slow-burn method of crafting tunes is clearly what carries Romalis' craft nowadays. 'Electrik' churns away, with a repeated, excitotoxic vocal line establishing funky equanimity at the start of every bar. Deluc ups the stakes by way of searingly full 2-step rimshots, soul-tugging stabs and funk samples on their retake of 'Feet Don't Fail Me Now', while 'What I Do' slaps us back into submission with filtrated soul and kick-clap-snare groundedness. Truly, if it wasn't for this music, we don't know what we'd do.
JIJ
ASC – Confluence of Light (Spatial)
Jungle of this caliber is becoming an increasing rarity nowadays, but perhaps that sense of scarcity is exactly what makes this new EP from ASC, 'Confluence Of Light', exciting. In fact, one might argue you could hardly call this new one jungle; there's almost too much weight, depth, gush, bliss… yet how that exactly translates to you inevitably copping the wax, though, we'll explain in a hot second.
James Clements aka. ASC is one of the most eminent pushers of this style of drum n' bass. And like the cold precision of the breaks and reeses that make his style up, what sounds like mystical alchemical dark magic is – in reality – pure ecology. From the very beginning of the opener 'Sunless Sky', jungle riffage is effortlessly embedded in nighttime bass, while Cetacean sound effects echo and twirl about the midrange. Jungle djembe intones grottily throughout. The track truly is a rollage rallying cry.
Like in the work of Photek or Origin Unknown, though, it soon becomes clear that outer space is a core theme of this EP. It's a remarkable achievement since this is all but alluded to without press ramble or lyrics. Like a white hole's event horizon closing in on us and spaghettifying the very faculties that make up our ability to process sense-data, 'Stargate' stops and starts violently, with its crispness and slappage wrenching us from our hypersleep stasis and into full monolithic consciousness. On 'Cosmic Energy', meanwhile, breakbeats are treated like fuel for warpdrive engines, resting on deep beds of ambient wash that – if you listen closely – sound just like temporally-aliased stars whizzing by.
The voidal sonic trend is finalized on an ominous note, 'Prophecy'. Likening drum n' bass to the cosmos, as it should be, this is a monumentally spaced-out release.
JIJ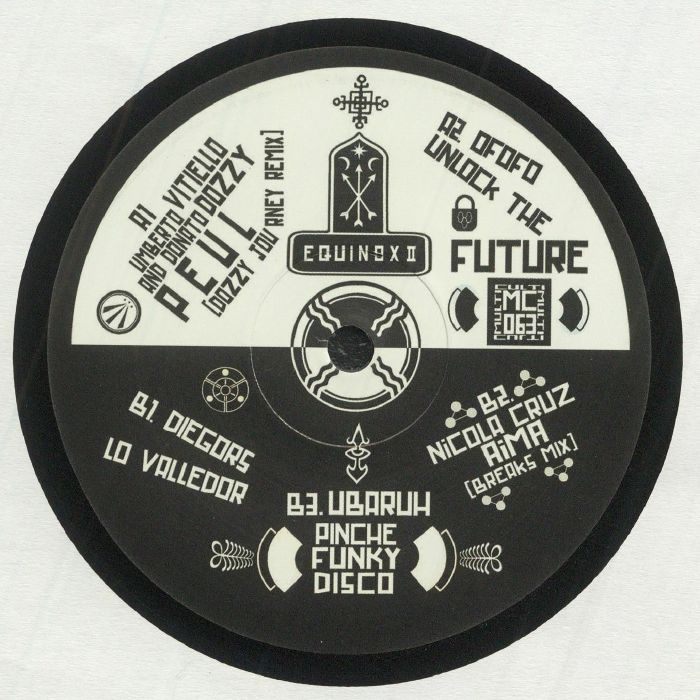 V/A – Axial Tilt: Equinox II (Multi Culti)
The ever-inspirational Multi Culti team continue their seasonal balance series with the exquisite V/A EP,' 'Axial Tilt: Equinox II'. Thomas Von Party and Dreems's excellent Montreal-based imprint has won plenty of admirers since surfacing around a decade ago, ushering into the world carefully constructed titles from the likes of Nicola Cruz, Auntie Flo, and Red Axes to name but a few.
The first iteration of the 'Equinox' series featured music from Inigo Vontier, Ponty Mython alongside an intelligently assembled cast of protagonists, and 'Equinox II' once again welcomes a selection of some of the most credible leftfield producers currently operating on the eclectic underground. Launching with a delicious Italian produced morsel, Umberto Vitiello and Donato Dozzy join forces on the sublime 'Peul', swimming through waves of hypnotic percussion as succulent vocals glide over a gently fluctuating sea of atmospheric instrumentation. Next up, label regular Ofofo casts open the curtains to allow the sun's golden rays to permeate the groove, as the trotting tempo of 'Unlock The Future' sees Latin-fused guitars and horns combine for a feel-good saunter.
On the reverse, Diegors guides us into the shadows with the deviant electro swirls of 'Lo Valledor', with its bold lead synth riding over a sparse blend of nocturnal percussion, Afro-flecked rhythm and simmering bass. Next, Nicola Cruz steps up with a broken revision of 'Aima', fusing future electro drums with bad man vocal chops and hard-hitting rhythmic bursts. Finally, Fatnotronic's Phillipi launches his all-new Ubaruh moniker, serving an undulating slice of meta-disco-funk on the gloriously aberrant 'Pinche Funky Disco', with its saucy vocal chants, growling bass, and hyper-infectious rhythms. Five varied but coherently curated cuts that are sure to appeal to far-reaching audiences, this is yet more class from the Multi Culti crew.
PC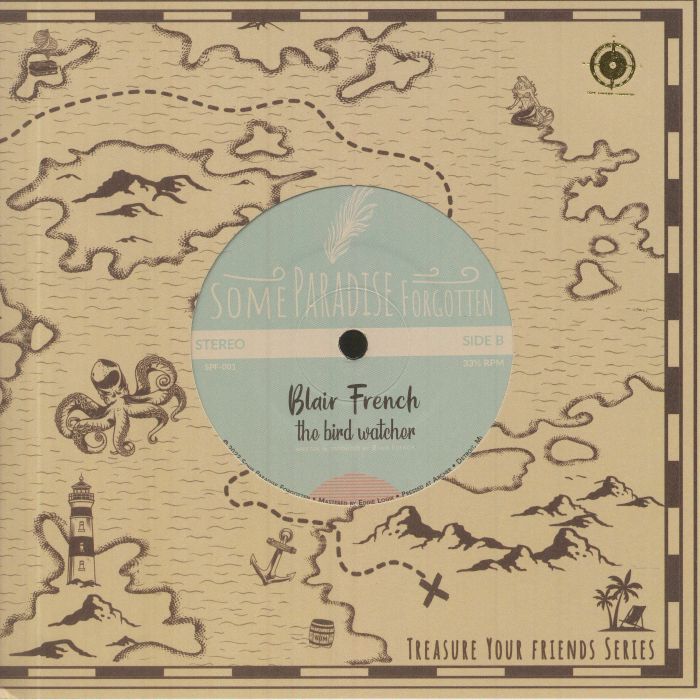 Blair French/ Eddie Logix 'Treasure Your Friends Part 1'
Now here's an intriguing little 7" if ever there was one. Arriving with a fetching treasure map sleeve and foil compass stamp, the first edition from new label Some Paradise Forgotten welcomes Blair French and Eddie Logix to fill the grooves with some gorgeously organic Detroit-meets-Balearic textures. Surfacing from the musically ever-giving motor city, the label turns to a pair of local residents for the inaugural release, with each serving characteristically charming and deliciously complimentary jams on 'Treasure Your Friends Part 1'. Eddie Logix kicks things off with the mid-tempo groove of 'Sunshine, Sunblock', where distant vocals and far away refrains meandering over a thick, percussive groove.
The music echoes with Andean motifs as the mesmerising groove undulates, journeying through evolving topography as the sonic story effortlessly unfolds. On the reverse, rhythm lord Blair French maintains the bewitching atmospherics on the equally evocative 'The Bird Watcher'. Here, mysterious swirls dart across thick bass and sprightly percussion as the nocturnal expedition navigates steamy jungle terrain, edging into the moonlit clearing as optimistic marimbas swoop in to guide the way. Vivid, expressive, and utterly spellbinding, this is an exceptional start for the freshly minted imprint.
PC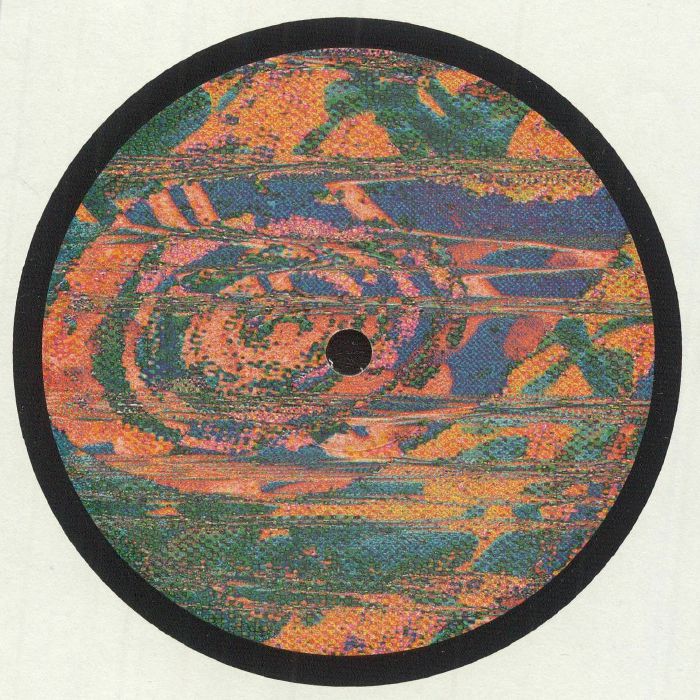 Piezo – LSD Superhero (Wisdom Teeth)
If ever there was an artist you could call Bristol-Not-Bristol, it would be Piezo. The Milanese maverick Luca Mucci has been flinging out wild bass permutations for nigh-on 10 years now, operating with exactly the kind of cavalier attitude and affinity for soundsystem sonics that reliably defines the Bristol scene at any one time. Perhaps the tag feels a bit reductive, and at this point that particular dubwise approach to modernist club music is certainly not exclusive to the West Country city, but it's a useful barometer of where his sound lands. He has appeared on Bristol labels Idle Hands and No Corner in recent times, and now he's making a second appearance on Wisdom Teeth, which has a strong connection to the city even if it's not technically based there.
The title LSD Superhero captures the Piezo energy perfectly. There's a constant psychedelic buzz to his music – just check the madcap Perdu album on Hundebiss for further evidence. Mucci also imbues his tracks with a comic playfulness – bold, striking shapes and swerves, with plenty of muscle and a proper 'thwack!' where it counts. The title track lives up to this expectation, all cloud-burst pads and rugged low end thump with a starry-eyed demeanour. By way of contrast, 'Unto' plays to the rougher end of Piezo's sound, all contorting bass flex and steady pressure with malevolent intent towards the dance.
In general though, Wisdom Teeth does tend to be a smoother label, and label co-anchor K-Lone climbs aboard to steer Piezo towards something sublime and surprising on the B1. 'TB2' is a beautiful, house-tempo joint which unmistakably displays melodious hallmarks of the guest collaborator, but overall taps into the kind of hazy reverie you might expect of mid-2010s Move D if he'd been jamming on some UK funky. Just to make sure you don't get too comfortable, 'Dijitz' flips the script with a lithe slice of electronica dripping in sound design sheen and anchored by another of those excellent Piezo kicks (he really does make notable kicks).
LSD Superhero, like all Piezo releases, manages an artful balance of wilful surprise and a certain relaxed demeanour. Mucci isn't straining to be outré in some provocative way – it's just the way his music rolls out, and it makes it all the more engaging.
OW
Pixl – Outer Reaches (Love Love)
Pixl is already active in the modern jungle scene thanks to spots at parties like Jungle Syndicate and regular broadcasts on Jungletrain radio. As a producer, he's only just breaking through with this EP, but it's instantly evident that his approach to the craft is classy and considered. He lands on Love Love, a label which has been carrying updates on the jungle tradition for many years now, with two tracks hinging around consistent melodic themes that allow ample space for amen choppage and rampant edits. The first track, 'Outer Reaches', nods to the glory days of Good Looking, from the aqueous pads to the rough (but not too rough) drums, while 'Frosts Of Neptune' has a more darkside style thanks to the haunting, space-geared pad backdrop.
Especially of note on this EP are the remixes, though. On the A side, Love Love regular Scrase dials in a more nuanced abstraction of jungle norms on his version of 'Outer Reaches', dissembling breaks, making the sub bass dance across a wider frequency spectrum and opening the track up wide with wistful braindance notes. Meanwhile on the flip, Tim Reaper once again turns in a dazzling display as he builds on the spooky harmonics of 'Frosts Of Neptune' and leans in on the phasing breaks with a style that harks back to A Guy Called Gerald's groundbreaking mid 90s patch.
In modern jungle, the samples and sounds are all readily available for anyone to piece together, and so a standout track requires a certain depth of personality in the music – a signature approach to the edits, the processing or the arrangement, which tells you this is something different from every other jungle track of the past 30 years. When Reaper layers up those rattling snares or Scrase lets off blooms of synth work, you know you're hearing the true artist behind the sounds, and not just the sounds themselves.
OW
Cloudsteppers – The Limit (X-Kalay)
Cloudsteppers is a new collaborative project from Toronto's Ciel and Dan Only. Ciel has been highly visible on the international circuit as a razor-sharp DJ for some time, with scattered productions out on Spectral Sound, Peach Discs and others. Only had a release on the ever-reliable New Kanada label in 2017 and has since linked up with Dirt Crew and Selections. But as a duo, they seem to be striking out into undefined territory with only their particular impetus on any given day in the studio as a guide.
The title track of this EP shoots out of the gate at a mean clip somewhere in the 160 range. It's not strictly jungle per se, but it would sure as hell mix with it. There are shards of breaks in the mix, but there's a lot more needlepoint drum programming going on here, winding up as a deadly and effective DJ weapon without too much adherence to any over-mined club genre.
There's also trippy techno to savour on 'Slinky Bork', which progressively opens up in a dazzling display of pearlescent synthesis, and some rough and ready peak time tackle on the bass-loaded fist shaker 'Diva Loops'. 'Trigger Happy' continues the overarching sonic of the EP – an unburnished, jammed out quality which winds up in highly effective club gear that bridges gaps between more robustly defined genres.
OW
This week's reviewers: Oli Warwick, Patrizio Cavaliere, Jude Iago James