The best new singles this week
All the singles most likely to rock your world, all in one place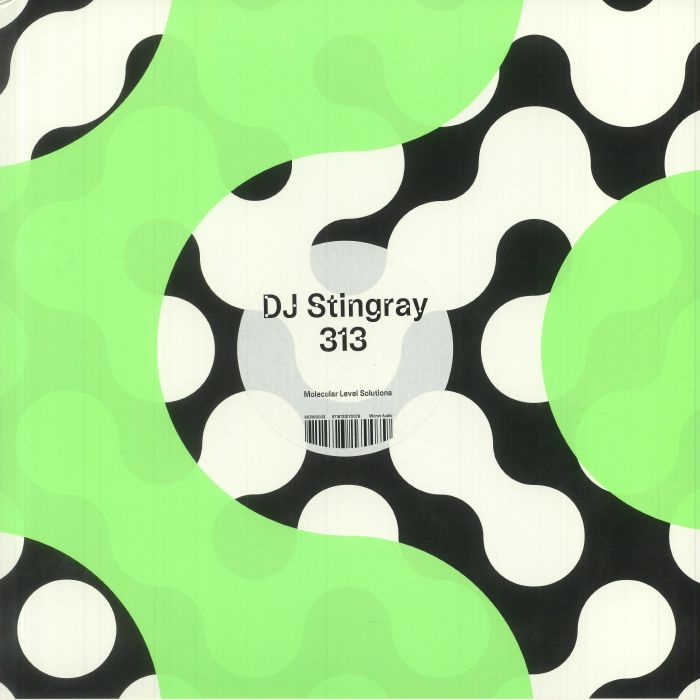 SINGLE OF THE WEEK
DJ Stingray 313 – Molecular Level Solutions (Micron Audio)
Electro is running at a mean clip these days. It's quite overwhelming to contemplate how many new releases have landed in the past couple of years, and inevitably that leads to a general repetition in sounds, styles and ideas. But electro can still be considered a broad term which spans Afrika Bambaataa and Aux 88 through to Annie Hall and Cygnus. As such, it's in these moments of over-exposure the truly visionary artists stand out, and few people wrestle the limitations of electro with as much zeal as Stingray. The Detroit icon has enough credentials to do what he likes with the genre – he was the Drexciyan-appointed DJ after all – and in his fiercely experimental, uncompromising sound you can hear the fluency of someone looking past simple genre tropes into the very ideas and instinct that drove the pioneers in the first place.
It's been a while since we last had a new drop from Stingray – the last couple of releases were collaborations with Joors and Galaxian – but now he's back on Micron Audio, an intermittent vessel for Stingray productions last seen in action 10 years ago. That glacial pace points to the significance of what our man Sherard Ingram is offering beyond the disposable production line of trend-following electro-by-numbers. In these brittle, sinewy constructions, Ingram creates incredible detailed worlds that invite in only the truly inquisitive minds. 'Carbon Neutral Fuels' clangs and whirrs with the sounds of industry, but there are layers of microbes slithering between the mechanical percussion and a restless funk buffeting the less rhythmically rigorous elements along. Even in these icy, forbidding zones, Ingram brings a dancefloor sensibility that is crucial to the idea of electro.
More than just a formation of metallic beats though, Molecular Level Solutions is a marvel of synthesis and sound design too. You're confronted with a steady stream of striking, shifting timbres, each deployed with purpose and sculpted to inject energy and urgency into the track. At times it feels extravagant, luxurious even, to hear such a finely mixed blend of tweaked sounds, but there's also a dead-eyed focus at work here. You can sense Ingram's conviction in his creations, pointing a way for electro to head that doesn't rely on mimicry. We're lucky there are artists like him still committed to pushing things forwards.
OW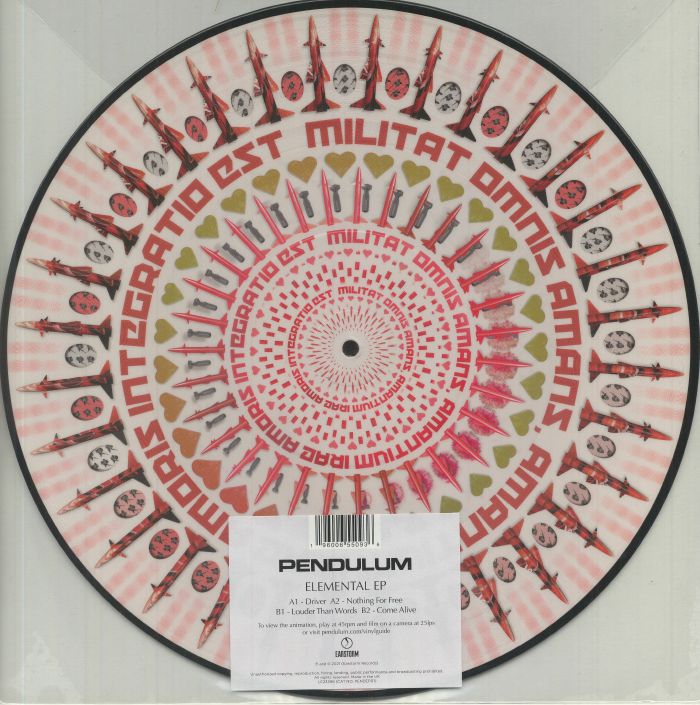 Pendulum – Elemental EP (Ear Storm)
After dialling their presence and activity down immensely following the global success of Immersion, it's been a long decade that we've felt the absence of Pendulum.
Since their subtle reunification last year, Rob Swire and co have slowly doled out new cut upon new cut and have finally opted to grant fans the new material pressed to wax.
The 'Elemental EP' couldn't feel more like the sonic equivalent to returning home. The frenzied 'Driver' could have been lifted directly from the Hold Your Colour recording sessions with its trademark bleep-heavy drum & bass thump and swampy synth crawls. The opening refrain of "we go back" is an all too real assessment, and one we hope indicates a more realised return as time pushes on. Further on they literally confirm that they're "back with a track called 'Driver'", before confirming their plans to "bring it back home."
'Nothing For Free' reassures that the group's knack for anthemic stadium-sized choruses infused to cascading trance instrumentation has held firm, garnering no rust. Acoustic plucking swells into thick, drop-hinting electro-wub rhythms while never abandoning its carefully placed structural integrity.
'Louder Than Words', a collaborative track with homegrown soulful drum & bass duo Hybrid Minds, pulses with a lush, liquidised fragility, and one of the most emotive vocal performances from Swire in recent memory.
The serene euphoria of 'Come Alive' serves as an all but apt closer, almost an amalgamation of the rhythmic, densely layered yet persistently inviting DnB that has become entirely Pendulum's, twisted around the warmest and most unpretentious composition. One also can't shake the feeling that the on-the-nose title is surely indicative of a righteous comeback more so than a simple one-off release.
Pressed to zoetrope picture disc vinyl, this four-track, quarter-hour EP might not be the triumphant return some possibly anticipated, but for diehard fans and casual observers alike, Pendulum have nonchalantly returned to the fray, to school folk on just how it's done.
ZB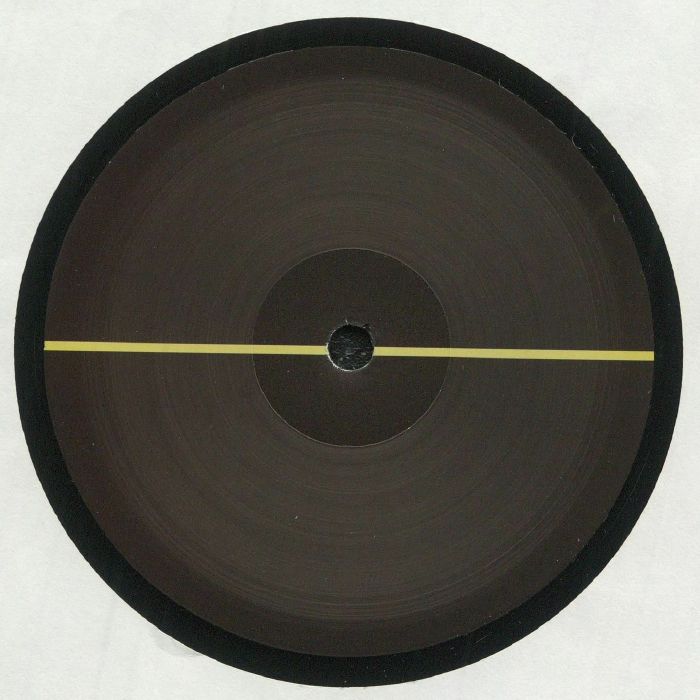 Carl Finlow returns to the welcoming bosom of regular home 2020 Vision, with the uniformly body-rocking and typically well-formed 'Crushed' EP. Assuming his electro-focused Silicone Scally persona for his latest aural escapades, this is – perhaps surprisingly – the first time he's used the moniker on frequent collaborator Ralph Lawson's label, with the bulk of the previous work composed under this denomination arriving on Sheffield's Central Processing Unit. In any case, fans of Finlow's work will know approximately what to expect from him when he dons the Scally cap, and, sure enough, the new EP bursts with authentic electro delight throughout. Taking his cue from the past masters of the genre – referencing the likes of Kraftwerk, Drexciya, Depeche Mode and Yello as inspirations for the project – Silicon Scally adopts authentic machine-funk principles while embodying his tracks with a discreetly modern production finesse. Kicking things off in mind-melting style, we find the unnerving future breaks of 'Proton Mass', with paranoid sweeps pulsing through the atmosphere as snarling bass pours over crunching drums.
Next, 'Centronix' is no-less persuasive, with jagged staccato synths, sub-heavy bass and piercing machine drums combining masterfully for a nocturnally-charged main room workout. On the flip, the brooding cinematic flex of 'Axiom' weaves an intoxicating spell, creating a fierce sense of mystery as uncompromising beats carve up the enigmatic dance-floor fog. Finally, the intransigent drums and jarring arpeggios of 'Cascade Lasers' provide perhaps the stormiest of a roundly hard-hitting collection, as hyperactive rhythms intertwine with disorienting waves of synthesised texture. With so much of it to sift through, the proliferation of music being released under the electro flag in the current epoch can make the category a little tricky to navigate. One thing is for sure, though: when Finlow attacks the sound, the results are nothing short of spell-binding.
PC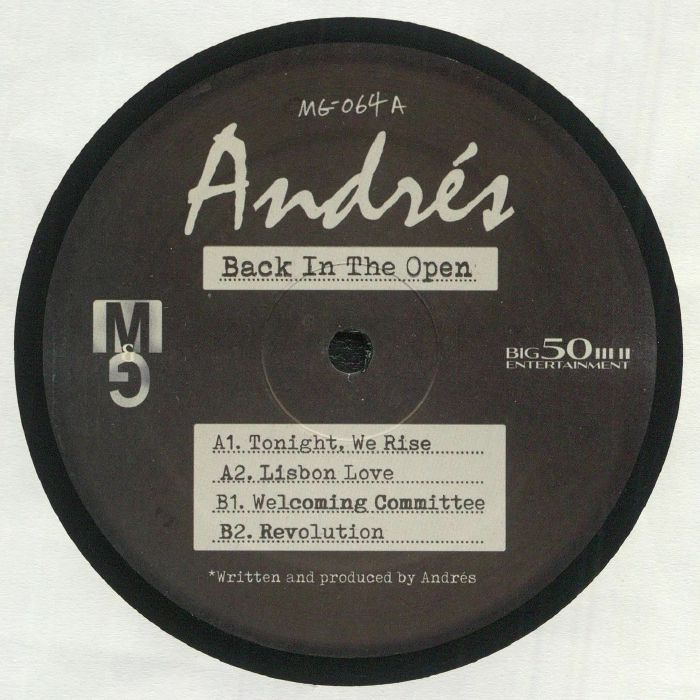 Andrés – Back In The Open (Moods & Grooves)
Dez Andrés is a true pillar of Detroit house music, cutting it alongside the likes of Moodymann and Theo Parrish with his own unfalteringly soulful approach. So much of what his sound is about is locked up in the swing of the MPC, one of his favoured tools in the studio, and he knows how to elicit the sweetest bump from that revered machine. That was one of the reasons he caught so many ears early on, following a late 90s run on KDJ with a knock out debut on Mike Grant's Moods & Grooves with the stunning funk of Out In The Open. Why it's taken 19 years for a follow-up is anyone's guess, but here we have Back In The Open, and in the mean time Andrés has become a prominent figure with breakthrough hits and a winding discography of albums and EPs.
What's interesting comparing the old and new releases is how natural everything feels. There's no drastic reinvention at work here – Andrés makes ineffably warm deep house loaded with samples from the annals of Black music, he programs his beats with flair and he lays down some of the sweetest keys you'll hear on any club track this year, or indeed way back in '02. Not many artists can follow the same tract and keep it from going stale, but there's so much joy and passion embedded in this music, it can't help but lift you up. From the smoky Rhodes on 'Tonight We Rise' to the broken beat shuffle and ear-nagging samples on 'Welcoming Committee', Andrés' music dresses you down, throws away the baggage of modern life and gives you a reason to feel good.
OW
Studio II – Studio II (Redskin)
Kemet's latest reissue lets us reflect on this cute jungle gem. Not many heads are aware that Anthill Mob (Andrew Alcee and Justin Jones), the garage duo responsible for anthems like 'Set You Free' and 'You Should Have Known', were not always known as such. A few years earlier, they were in the thick of jungle, putting out lesser-known vinyl under the name Studio II. The pair made several self-released bits as early as 1993, before relocating to the indigenously-themed Redskin records, home to their peers Chatter B and Potential Bad Boy.
Now, after relentless efforts to revive the Redskin label, this reissue funded by Kemet Records shows off Studio II's early production sensibilities. Contrasting to the pulsing, refined, sleek UK garage sound the Mob later cultivated, the two tracks here are shrill, unqantised and filled with cutesy vocal shots.
The self-referential A track 'Studio 2' is the most straightforward, and arguably the least complex, of the bunch. This one make s apocalyptic use of rollage breakbeats, as well as a reggae acapella which repeats like a warning call to all opposing jungle crews – "Studio 2! Murderer!". Alas, it's just a warmup for the A2, 'Get Burn', which begins in proto-grime stylings as a squealing ringtone rests on Psycho stab strings. Scat vocals sampled from James Brown's 'Godfather Running The Joint' skitter across the track, and they're sped up to chipmunking proportions, giving the tune that extra serotonin boost it needed.
The A3, 'Bad Boy Buckaroo', is an early example of stunning breakscience that, miraculously, manages to resist sounding overthought or techy. Perhaps these are the kind flukey moods Alcee and Jones wanted; raw rough n' readiness was truly idolised in 1993. In keeping with this mudra, this track is not labelled on the reissue, lending special credence to those who discover it. Just as gods work in mysterious ways, so do jungle producers; and sometimes it's hard to tell the two apart.
JIJ
Feiertag – Time To Recover Remixes (Sonar Kollectiv)
Jazzanova's Sonar Kollektiv revisit Feiertag's dream-inducing 'Time To Recover', inviting a jaw-dropping cast of remixers to reignite a selection of the album's standout tracks. Dutch producer Joris Feiertag started his musical journey as a drummer before finding his creative niche on the other side of the console. Before this summer's long-playing debut on Sonar Kollektiv, he'd released a sprinkling of digital EPs via fellow Dutch duo Kraak & Smaak's Boogie Angst, as well as making appearances on Sasha's Last Night On Earth, and crossover dance imprint, Spinnin' Records. 'Time To Recover' featured a slick collection of introspective coffee table jams, making full use of Feiertag's mastery of rhythm while only occasionally shifting above horizontal to illicit a dance-floor response.
Enter the safe sets of hands of Session Victim, Jimpster, and Kyodai to hone in on a pair of the more energetic titles from the album, with a quartet of respectfully nudged versions that each add something novel to the originals. First to the plate, German duo Session Victim arrive with their 'Dubfeiter' remix of 'Saccharine 374'. Retaining the achingly smooth aesthetic of the original, spacey synths tumble over jazzy chords and layers of distant motifs as skippy drums help subtly stir the senses. Next up, Freerange/Delusions Of Grandeur co-founder and all-round production dynamo Jimpster turns up the heat just a little more with his take on the same track. Adding bottom-end bump and vintage house shuffle, his gently souped-up version supplies yet more dance weight, as saucer-eyed synths morph and unfold over a club-ready arrangement. On the reverse, German brothers Kyodai take two turns on the seductive grooves of 'Trepidation'. First, their hyper-atmospheric 'Missing The Dancefloor' remix alludes to lockdown-induced melancholy, with square wave bass and fizzing hats propelling emotive chords and far-off vocals. Finally, the Afro mix emphasises the rhythm, with gorgeously rolling beats powering through the stripped topography, and the key elements of the original suitably spaced to allow the drums room to push and pull the immaculate groove.
PC
Bell Towers – Territory (Public Possession)
Melbourne DJ and producer Bell Towers (Rohan Bruce Bell-Towers) might have just dropped his most exciting EP yet. On 'Territory' – the first EP after his poppier debut LP 'Junior Mix' – we're delighted to hear several next-gen takes on his practise. Unlike the his more minimal earlier EPs, these tracks sound like what might happen if Daft Punk touched down in a synaesthetic Dalt Vila. The title track hears like a playful rave in a space lounge, as robotic voices reassure us of cryptic, axiomatic truths about the nebulous concepts of place and turf: "this space is our breathing / we do occupy a place / a place that is a template / we implement a set of actions / consequently this plane evolves / it takes a liking, we take a liking".
This A side in mind, a post-structuralist rave narrative unfurls, as the artist takes us on a bleary-eyed journey. 'Personal High' is an introspective fusion of fast 2-step and pop punk rolled into one, as hazy singing of "on your level" resound, and acid zaps replace hi-hats. Meanwhile, 'Games We Play' sounds like a lost trance cut from a bootlegged Gameboy cartridge. Sweat pours from our brow as we hear an ecstatic voice tell us "every time I see you, I have to look away", and we're left flattered and seduced by Bell Towers' music, not just in awe.
JIJ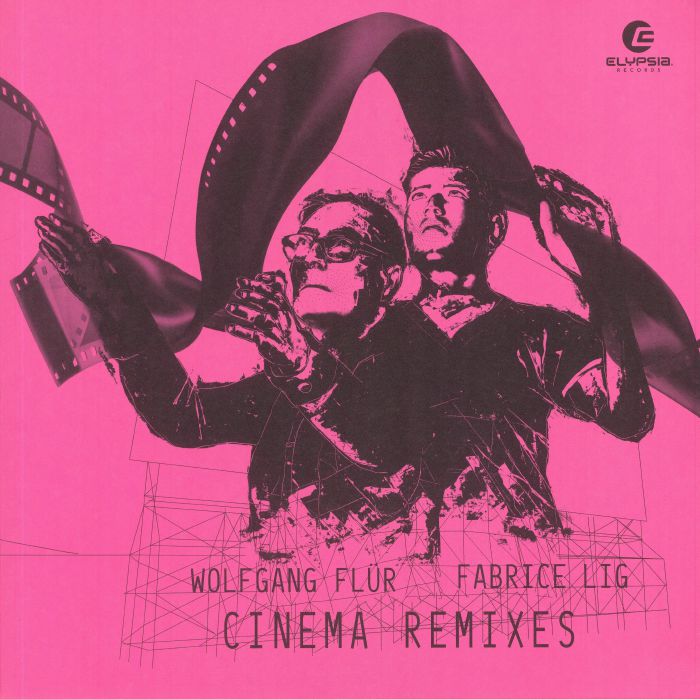 Wolfgang Flur/ Fabrice Lig 'Cinema Remixes' (Elypsia)
In what appears like a match made in machine-music heaven, Kraftwerk legend Wolfgang Flur joins Belgium synth-funk exponent Fabrice Lig to supply an exquisite slice of camp electro-pop. Flur's musical chops are, of course, beyond reproach, having joined Kraftwerk in 1974 and going on to contribute to the influential band's most memorable works. Belgian producer Fabrice Lig is no slouch himself, with an impressive list of genre-spanning releases arriving on quasi-mythical labels including Planet E, Versatile, and R&S among many others.
Presenting as a cheerfully modern take on the classic euro-tinged electro for which Flur is so rightfully beloved, 'Cinema' bubbles with innocent charm as kitsch vocals dance over thick synth bass and crisp, electro-funk drums. Ectomorph takes the track into slightly darker territory, with abstract synth lines and distorted vocals permeating tough electro drums and sub-heavy bass. Adding to the mind-blowing selection of talent on show, 2020 Vison stalwart Carl Finlow arrives with arguably the most Kraftwerk-esque take of the bunch, with delicate melodies floating over enchanting chords and stripped beats. Finally, the Versalife remix transposes the track deep into nocturnal realms, with growling bass and hard-hitting drums cascading through sparse synth work over a quickfire tempo.
PC
Al Wootton 'Every Knee Shall Bow' (Zam Zam Sounds)
Zam Zam Sounds welcome back UK producer Al Wootton for some dubbed-out adventuring. Arriving in the attractive form of a screen-print sleeve wearing 7", 'Every Knee Shall Bow' includes a pair of nicely varied but equally bass bin testing cuts. Having previously carved out beats as Deadboy before jettisoning the moniker, Wootton has released a dizzying array of genre-surfing sounds on labels including Needs (Not For Profit), Numbers, Liberty Sounds, and Aus, as well as via regular excursions launched via the familiar territory of his Trule base. With a far-reaching back catalogue that's enjoyed jaunts into the realms of techno, bass, deep house and more, it's of little surprise that the A-side is so pleasingly reluctant to rest within stylistic boundaries.
Though certainly dub-inspired, the title-track blends contemporary dance floor sonics with vintage version flourishes, with syncopated stabs charging over an upbeat four/four rhythm as lengthy delays swirl through the smoke-filled room. The B-side track 'Every Tongue Confess' is perhaps a little more rigidly rooted in classic dub, with sinister horn stabs lazily unfolding through acres of space with heavy bass, reverb-soaked rim-shots and near-endless feedback slowly dissipating into the night. In only his second release of 2021 so far, Wootton shows class on this powerfully hypnotic EP.
PC
This week's reviewers: Jude Iago James, Patrizio Cavaliere. Zach Buggy, Oli Warwick.