The best new albums this week
The albums you really need to hear
ALBUM OF THE WEEK
Amyl & The Sniffers – Comfort To Me (Rough Trade)
"Get on my level, or get out my way," shouts Amy Taylor in an unquestionably Australian accent as the opening bars to 'Freaks to the Front' set a propellant pace. Every so often a band comes along that take not giving a f*!? to whole new levels of not giving a f*!?, embracing every last drop of their outsider mindset and summoning others to do the same, literally bringing freaks to the front of the agenda. Just in case they hadn't made it clear with the choice of band name (what would Priti Patel think?!) Amyl & The Sniffers are exactly one of those bands.
Thankfully, the punk-cum-pub-rock outfit can back up their stiff middle finger with some serious songwriting talent. Not that you would necessarily jump to that conclusion on first encounter. Rock from Down Under has often been served with a larger than life, comic book wit, and that's certainly evident here. You can almost picture the Tank Girl style animation this should be soundtracking, although dipping a toe in deeper reveals a lot more to the proceedings than initial impressions, or their debut album, may suggest.
Then again, we should have expected no less. Their self-titled debut was a roaring, fire-breathing assault, but also a record made in super-quick-time. As a result, although the contents found favour with plenty of people there were moments therein that felt a little throwaway, certainly in terms of the words. Here that issue has been addressed, with even the silliest and most piss-taking lines clearly born from plenty of thought and consideration. How else do you ever hope to land the kind of lyrical sucker-punches that seem to fill this tracklist?
Musically things are solid as they ever have been across the EPs and lone LP that came before this. Nobody could ever accuse Amyl of ignoring the greats, with a nostalgic feel to much of the instrumentation, paying homage old greats heroes while somehow still sounding resolutely now. You can hear shades of Patti Smith, Rose Tattoo, New Bomb Turks, and Hives here, while there's the same unapologetic up front attitude that has helped the likes of AC/DC achieve such longevity.
Ultimately, it's all about accelerants. The moments in tracks that propel things forward and re-engage you just when you thought you knew exactly where things were heading, and at what speed. From the exceptionally engaging opener, 'Guided By Angels', which makes it clear be-winged saviours really can be found in the dirtiest dive bars, through to the incredibly shout-y, staccato cacophonies of 'Choices', the troupe have clearly mastered the art of gear shifts that guarantee huge impact, whether that's paring back to power drums or taking intensity up to 11, and beyond.
Comfort To Me could even be the second live album from Amyl, if you didn't know it's a studio-recorded outing. The whole thing plays out like the gig you've always wanted to be at, drinks flying in all directions, limbs flailing, and energy levels peaking in minutes and refusing coming down until the last song fades into memory. On their sophomore LP, the four-piece don't so much launch out of the starting blocks as they do blow them up, scarcely looking up from the high-octane, fast-paced guitar and percussion work as the entire racecourse burns down around them. Like a sweaty, unkempt, wry and incredibly poignant knotted ball of fury, our best advice is to hit play, stand back and listen as this riot takes over, leaving nothing in its way.
MH
Sarah Davachi – Antiphonals (Late)
Deceptively simple would be just about the biggest understatement you could use to describe Sarah Da-vachi's work. The Canadian acoustic and electroacoustic artist has been rising through the ranks of ambient-leaning artistry since long before her first album, Barons Court, landed in 2015. Her output is guided by ex-tensive research and study, years name-checking heavyweight institutions like National Music Centre and The Banff Centre for the Arts in her homeland, EMS Stockholm, Melbourne Electronic Sound Studio, and London Contemporary Orchestra, to name a handful.
It's also focused on exploring space and timbre, hence often sounding rather roomy. Or, perhaps more accu-rately, decluttered. As Antiphonals goes to show. Everything on the record gives sounds the expanse they need to truly do their thing. Parts could be described as minimal but that's misleading, as one look at the credits goes to show. Among the comparatively standard instruments Davachi has mastered to create these tracks are the Mellotron, an electro-mechanical keyboard-type thing invented in 1963, a tape echo, and bass flute. The full list of kit is truly expansive, and nothing short of mind-boggling.
Realistically, though, you probably can't tell the variety of tools utilised in this production process. Opening with the folk intimacy of 'Chorus Scene', Antiphonals is eight tracks of quiet, calm, and subtly vast move-ments that span the pared back refrains of 'First Cadence' and 'Border Of Mind', to the intoxicating late night pianos on 'Abeyant' and spine-tinglingly soft melodies the logically named 'Doubled Flutes' brings. Not necessarily a record to passively listen to, despite its perfection as an accompaniment to long train jour-neys staring out the window, quiet dinners and meditation sessions, to whittle all this down: Davachi creates a stimulating sensory environment that immerses you in its tones from the very star
MH
John Glacier- (SHILOH: Lost For Words) (PLZ Lost For Ruins)
John Glacier is a classic example of an artist preferring to stick around and make a solid name for themselves before embarking on an official release, circulating their music in what we at Juno like to call 'manuscript form'. Until now, she's rarely revealed her music except via radio, live shows, and debuts from fellow DJs. But her soft spoken, cloud-bound voice has yet become a familiar trope for keen listeners of the independent radio circuit. And in recent weeks, a one-off Boiler Room performance at London's Serpentine Gallery has neatly framed her debut LP for Vegyn's PLZ Make It Ruins imprint, which we now welcome. Finally!
Following his stint as Frank Ocean's go-to producer, and after several albums and EPs, Vegyn lends his now next-level production hands to Glacier's subdued flows, not shying away from bitcrushing them to oblivion on 'Icing', or burying them in chorus on 'Platoon'. Stylistically, Vegyn makes 'Shiloh' meander, with the lead track 'If Anything' potentially standing out in both a hip-hop and a dream pop DJ's respective playlists.
But despite Vegyn's unmistakably skippy style, it's Glacier's vocals and lyrics that really lend to this album's mixed mood. And while 'Shiloh' means peace, that's not its only feeling. 'Trelawny Waters' refers to the Hackney estate with which Glacier is familiar, and its lyrics – "I wanna party all night… sublet in Norwood, outside of town, I'm blessed" – refer to a very specific experience of melancholy that only Londoners tend to feel. It's clear Glacier's vocals are more controlled than her listless tone might at first suggest. On 'Green Elephants Freestyle', she swings freely between in-key singing and monologuing tonelesness, much like the mixed emotions heard in her lyrics – "feeling sad again but I'm high… what's low times two? double negative makes a positive, so they say".
There's no overblown PR backstory for Glacier's music. Her few frames of reference include her inspirations Dean Blunt and Jadasea, both artists whose reputations, and taste for tricksterized imagery, precede them. But that context is more than we should need from Glacier. A bittersweet rapper's eulogy for long-past moments in London nightclubs and night trains home, 'Lost For Words' leaves us, well, just that.
JIJ
Little Simz — Sometimes I Might Be Introvert (Age 101)
The fourth studio album from Little Simz is remarkable. Firstly, as the title implies, the record invites us further than ever into not just the artist's world, but also her psyche, philosophy and take on life. Secondly, it paints in broad stylistic strokes that run the gamut from the grand classical overtures of opener and lead single 'Introvert' to summer time R&B, retro power pop, and melodic soul.
The arrangements are matched by songwriting and lyricism, to say the least. Whether it's 'Garden — Interlude' handing out metaphorical instructions to make sure you water your plants and care for what you're growing, or 'Standing Ovation' asking us "why the desperate need for applause", this might be the most self-caring messaging we've ever heard on a record rooted in hip hop. Lines that hit like a Mack truck are delivered with an effortless understanding of how to communicate in different contexts to make an impact without sending listener's running for somewhere safer— soft but sharp commentary on family feuds and youth anger, uncompromisingly direct and razor-edged grime rhymes about personal loss. The lasting impression is that of a multifaceted artist who isn't afraid to show her true self.
MH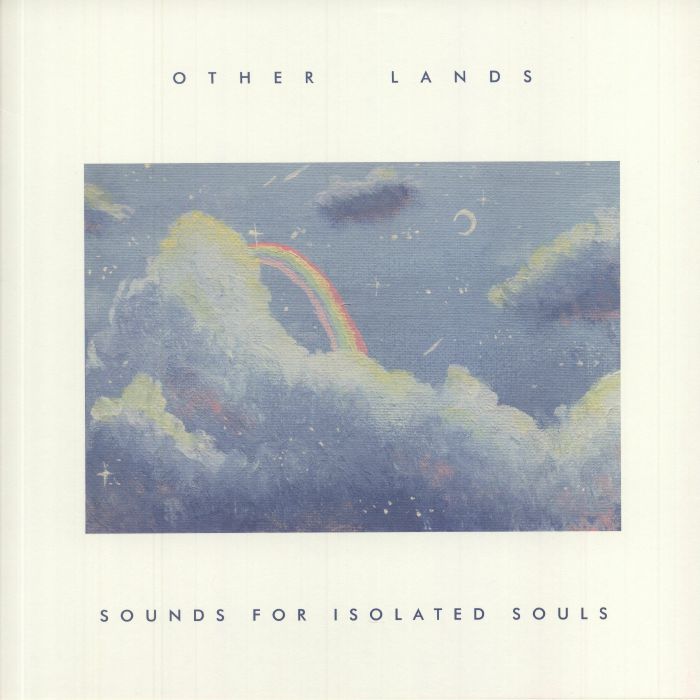 Other Lands – Sounds For Isolated Souls (Circles & Phrases)
Other Lands' 'Sounds For Isolated Souls' is a detour from the artist's former material, much of which has graced the heavy catalogues of Firecracker Recordings and Rush Hour. This new album, by contrast to OL's dancier material, is a self-started venture; a collection of ambient semi-improvised shorts. But what does it really sound like, you ask?
Any answer short of "dirges made for and by the residents of heaven" would fail to do this heartbreaker of an album justice. Originally released on Bandcamp in 2020, 'Sounds For…' was intended for "those more discerning folk looking for some deep and introspective sounds to fill their homes with." So, yes, technically, it's a functional ambient project, intended more to fill a familiar space than to draw attention to itself. But why the prejudice towards 'background' music?
Evoking the scene conveyed on the cover – an acrylic painted by Other Lands' daughter Eva Sutherland – we hope this album can lift our judgmental readers out of said funk. On reaching ambient tracks like 'Mu-D' and 'Easings', it becomes clear: if our work-from-home kitchens can effectively become alien nimbus clouds, with each track's deep chromatic chords and tense, distant zaps sounding like the stormy inner workings of said cloud, then we're happy. We're stunned at this album's repurposing of lounge muzak into depth-charging engrossment on tracks like 'Cas Rok' and 'De Sember'. There's even medicine in there for odd time signature-addicts ('Easings') and insomniacs ('Still Indoor Life' has a kind of timestretched, lacissitudinal ambience to it).
JIJ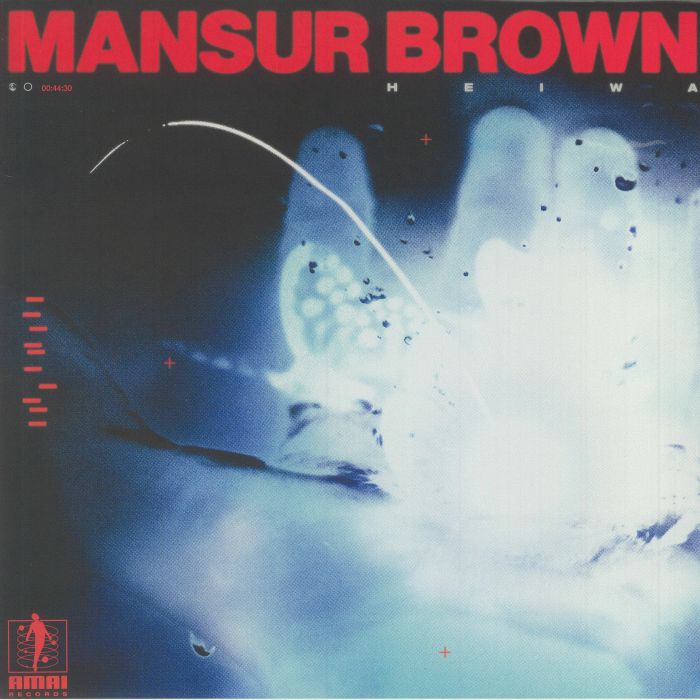 Brixtonian multi-instrumentalist Mansur Brown comes through with his second album, having established himself as one of the London jazz scene's most formidable composers and producers. 'Heiwa' follows the 24-year-old's 2018 debut 'Shiroi', as well as his guitar contributions to the 4-piece jazz outfit Triforce – the ensemble's activity on the London scene stretches back to at least 2015.
Unlike the smooth, fuzz-toned prog jazz on 'Shiroi', 'Heiwa' tends more towards being Brown's electronic magnum opus, resting more happily on ambient soundscapes and quantised electronics, and giving each section the individuality it deserves. Moody, bass-driven dancehall and downtempo beats often take centre stage (like on 'Serious' and 'Take Note'), and every track is peppered with full-body synth bells or guitar licks. These parts sound not unlike rejuvenation potions dousing our temple-like bodies, scooping out great, ecstatic depths of sound we didn't think were achievable from such instruments.
Elsewhere, like on 'Fade' and 'Kerene', trap music takes the focus. The latter in particular contains beautiful stretches of what sounds like both a femme vocal and a bowed string instrument; we're not sure which. Elsewhere, the album's ambient soundscapes ('Arrival', 'Take Note') sound like twinkly, Afrofuturist calls to action across great deserts. It makes sense that Brown should put more of a conscious effort into spacing out his compositions like this, given that this is his debut LP for his new label venture, Amai Records. Much like the effort it takes to cultivate "heiwa" (the Japanese word for peace), extra care is poured in.
JIJ