Hannah Wants & Jess Bays interview – "I began to collaborate… and completely fell in love with it."
We meet house music's latest power duo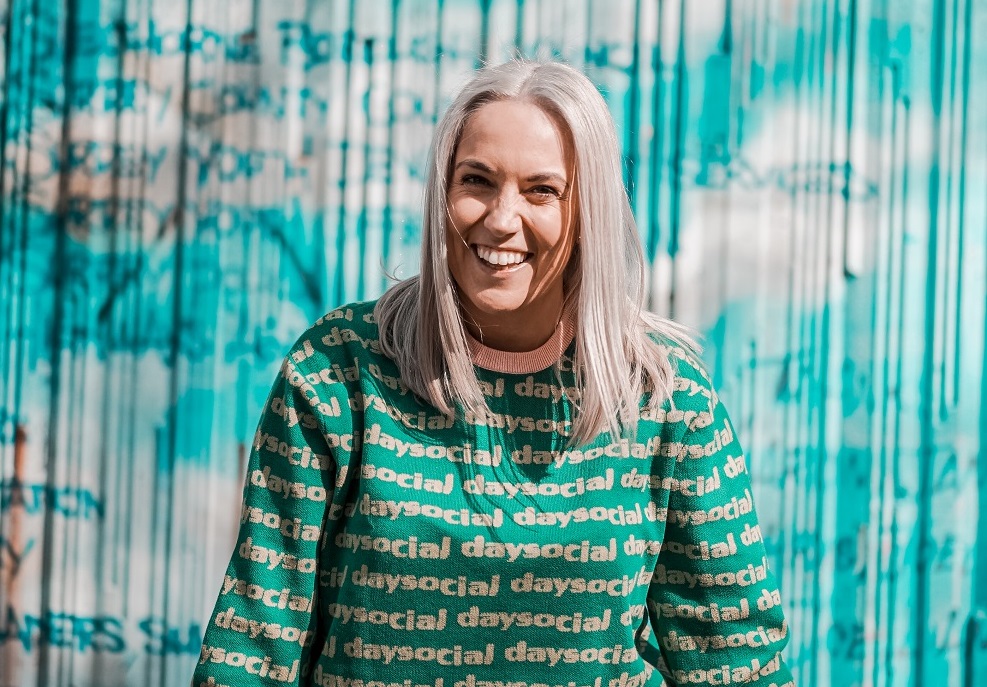 High-flying artists and long-term friends Hannah Wants and Jess Bays have both got plenty to be pleased about as the UK steadily advances – albeit tentatively – out of the long shadow of lockdown. Pre-pandemic, each of them were stylishly surfing their own waves of subterranean success, with Hannah's 'Call Me' track doing serious crossover damage as she toured Europe and the US, and Jess making fierce inroads into the main room gig circuit while securing a position as A&R for Sam Divine's DVINE SOUNDS. Despite the obvious perils of the enforced slowdown, both artists have found ways to channel their surplus energy into effervescent creative manifestation.

"I spent a lot of time focusing on my own well being and I also spent a lot of time experimenting with sounds and styles in the studio," says Hannah. "One amazing thing to come from my DJ life grinding to a halt was the music that came out of the studio, I can't wait for you to start hearing it all!" While Hannah opted to escape the cold UK mornings by bolting to the unique Balearic sanctuary of Ibiza during an unexpectedly long stay on the White Isle, Jess found refuge by diving into a previously unfamiliar pursuit. "I started producing during lockdown and it was the best thing I ever did" she purrs. "I always wanted to just be a DJ, but when that was taken away from us for 18 months, I had to find other ways to let my creativity out! I began to collaborate in studio sessions with some of the best songwriters in the world and completely fell in love with it." Both Hannah and Jess used the relative quiet time to take a breather, reflect on future goals, and – of course – hit the studio hard.
Wants and Bays have both featured heavily on the rosters of UK-based LGBTQ+ events, headlining at Pride events across the country, including at the magnificent Fabuloso Girls' Dance Tent. And, while Wants' has contributed greatly to the grassroots of the scene – her first-ever paid gig took place in "lil' gay pub in Birmingham," – in recent years, her busy diary hasn't allowed for quite so much involvement. "I wave the bi-sexual flag personally, I'm bi and proud," says Hannah. "I used to be on the LGBTQ scene a lot more back in the day then I am now, my schedule hasn't allowed for much free time over the years, and so other than your standard Pride events I'm really not all that clued up any more."

The pair have just released the fruits of a collaboration between themselves and vocalist, Jennifer Jamieson. The slick, big room club cut 'I Don't Know' landed via Stress Records at the end of July and has been doing the requisite damage at the accessible end of the clubbing arena, with its hyper-infectious vocal and full-bodied production aesthetic scoring full, floor-filling, points as the nightclubs swing open their doors. For Bays, the new release represents her first outing into out and out club production."I knew it would connect on the dance floor and it would be something you would be humming along too on your taxi ride home from the club," she says. "The top line is super catchy and it has not left my head since Jennifer sang it to me in the studio."

Long-serving artist Wants, on the other hand, is certainly no stranger to carving out floor-focused and energy-fuelled club cuts. Having crafted sounds for wildly popular labels including Virgin, Ultra, Toolroom, Armada Subjekt, Sola and many others, her evolving sound has encompassed all shades of dynamic dance. Clearly, keeping audiences guessing while maintaining kinetic momentum is something she enjoys. "I've been in the industry professionally for about 10 years now and so my sound over the years has, of course, evolved and developed," says Wants. "I started out playing what I would describe as bass house but around five years ago I transitioned more into the house/tech space. I never like to be pigeonholed to a sound or genre but if I had to describe what I play and make now it'd have to be house, tech and minimal. I love surfing sub-genres and I'll still pull for a techno riddim or a UKG classic when the time is right!"

Prior to the recent collaboration, the duo's paths had been inherently woven for a number of years, and they had long considered one another to be firm friends. "I met Hannah through my job as Tour Managing Sam Divine, we would always be at the same parties and festivals, so naturally we connected," says Jess. "Hannah is a great energy to be around, she's been through so much in this world and I feel very lucky to call her my friend." Hannah shares that the feeling is more than mutual, revealing that their friendship was forged in the familiar crucible of post-rave indulgence. "She's a beaut human, a great DJ and we've had some crazy party times over the years – including many weird, crazy hotel room afters!"
Though she's now highly regarded for her prowess behind the platters and studio console, Hannah's early career trajectory was set to a very different course. Between the ages of six and 23, she was immersed in the world of football – playing professionally for Aston Villa LFC, Leicester City, and Wolverhampton Wanderers, and representing England at under-17, under-19, and under-23 levels. Naturally, playing for her country was a career highlight, but another memorable moment proves that the seemingly disparate passions for nocturnal adventuring and 11-a-side are not necessarily mutually exclusive. "Another highlight has gotta be scoring a diving header against Arsenal in the FA Cup when I was still up from the night before because I'd been out DJ'ing and dancing!" Having excelled in both disciplines, Wants considers herself a firm believer in the "you reap what you sow" mentality. When describing some of the differences between the two pursuits, she emphasises a key similarity in succeeding in either field. "They're different in many ways – like there are no ‪2 am kick-offs in football and it's definitely not acceptable to be drinking tequila on the pitch," she says, playfully. "But both take 100% commitment and drive, which is why I had to give one up when I couldn't excel at both. I guess the similarities is the professionalism and attitude that you can carry onto anything and everything."

Though perhaps not as dramatic in terms of Contrast, Jess Bays career path has taken in its own set of twists and turns, all the while elevating and enhancing her position in the dance community. Having enjoyed a coveted residency at XOYO and played at venerated UK hotspots such as Ministry Of Sound and the much-loved Warehouse Project, she's gone on to represent Defected Records with sets across the planet. It seems that her career hasn't been short of talking points. "Highlights for me have to be playing Manchester's Warehouse Project when it was at Store Street. Also, playing Smartbar in Chicago was a massive tick on the list for me," she says. "I'm so grateful to be able to play the places I do. I also love playing in Ibiza or Croatia – they have a very special place in my heart."

Having previously worked as Sam Divine's tour manager, it wasn't long before her talent for spotting a captivating tune saw her land the promotion to DVINE Records' A&R oracle. So, just what are the magical ingredients that combine to pique the interest of a record label's ear to the ground? "For me, it's the vocal and a bassline," Jess shares. "You will absolutely grab my attention if you have a songwriter that has put emotions on the table in a record then you have my heart! I want to FEEL it!"


On top of her studio, DJ, and A&R pursuits, Jess soon plans to launch her new Superstore Records label later in the year, and she's brimming with excitement at the opportunity to explore all-new deep house sounds while creating and collaborating with an assortment of hand-picked producers. As if that wasn't enough to sate the aspirations of even the most ambitious of go-getters, she's recently scored a slot broadcasting her distinctive sound via the Capital Dance airwaves. "I used to listen to Capital FM when I was a kid, to now enter the building as one of their presenters is mind-blowing! I have a weekly show 4-7 pm on Sundays so it's given me another new challenge that I can't wait to navigate over the next 12 months!"
Hannah Wants has herself recently found a home on the wireless, with a new show broadcasting direct from KISS. Having worked so hard on creation during the lockdown, she says she's thrilled to have a full release schedule lined up "for the first time in my life, so that's super exciting," and she plans to wholeheartedly pick up where she left off before COVID reared its ugly head. When asked what she has lined up, "hopefully DJing, DJing and more DJing," was her unequivocal answer. "I've got 17 lost months that I want to make up for! I'm really hoping I can get back to touring the world doing what I love." Despite her understandable desire to get back on the road, in recent years – following a serious health scare – Hannah has made strides to incorporate a routine that cultivates wellness, and the message of healthy living is one that she's keen to share with the world.
"For years I didn't get the work/life balance right and I paid for it in terms of health and wellbeing," she says. "It's so important to get right. For me a healthy lifestyle includes regular workouts – I love the gym – an organic plant-based diet, juices, smoothies and supplements, and a healthy sleeping pattern… where possible!" Another key aspect of maintaining a healthy lifestyle comes from moderating the late nights and arduous journeying, a practice that she's begun to adapt with the benefit of hindsight following a good few years of burning the proverbial candle at both ends. "One thing I've learned to do now after many years of practising – and failing – is being able to pick my battles when it comes to travel and partying, it's been a game-changer being able to get that balance!"
Patrizio Cavaliere