Juno Daily – In The Mix: Barton Think special with Time Is The Enemy
Exclusive packed Barton Think extravaganza from Time Is The Enemy
Time Is The Enemy may be a relatively new label but it has wasted no time – see what we did there – in establishing itself as one to watch very keenly, especially after all the praise heaped on the first album from their rather mysterious artist Barton Think, My Last Album .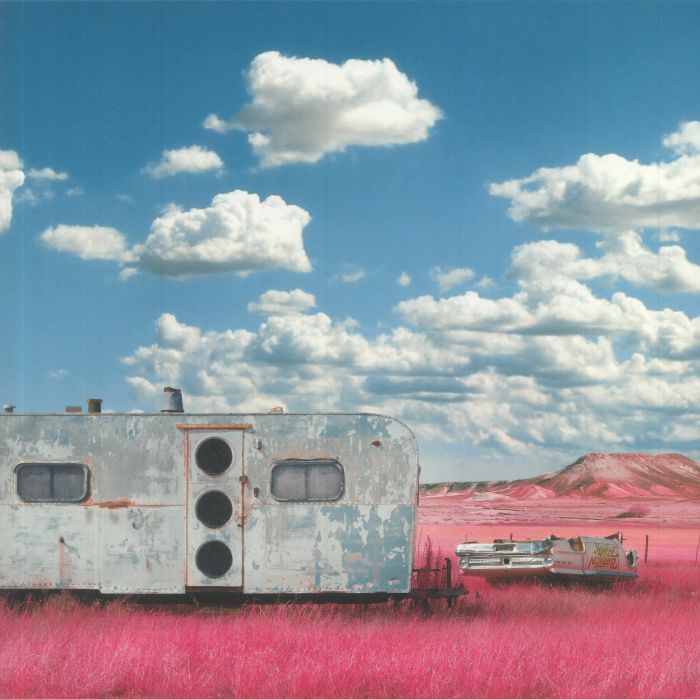 At the risk of sounding like a Ferrero Rocher advert, they really are spoiling us this week with a selection of tunes all created by Barton Think himself. Leftfield shenanigans, mellow house gliding and broken beatsmithery, this one has it all. What's more, it's packed with exclusive mixes that public ears simply haven't been party – until now.
As if that wasn't enough, Teresa (International Relations) and Angela (Editor, Social Media Manager) from the label put their heads together to give us the full rundown on the label's origins and where it's at right now (see below)…
Tracklisting:
In The Dark (Spring Version)
The Jazzmann (Bootleg)
My Blue Moquette (Bootleg)
A New Day (Bootleg)
Sound Like Hmm (Bootleg)
Engolida (Inedito)
Urban Waltzer (Inedito)
Who I Am (Inedito)
You (Original Bootleg 2008)
Time Is The Enemy began with an affiliation to Italy's Jazz:Re:Found festival. Before we even get into your new Barton Think release, what is the overall ethos of the label, and how did it emerge from / relate to the festival?
Since the beginning of Jazz:Re:Found festival (now in its 13th edition in the extraordinary countryside village of Cella Monte Monferrato, in Northern Italy), the vision that has united all the different operations, strategies and actions is to connect diversity to transform it into art and expression. The goal of the festival has always been to break down stereotypes and inequalities to move in unison with mankind. In the same way, Time is the Enemy, an independent label born during the Covid-19 pandemic, wants to help and support emerging artists who express the same intent in their music: sublimating melodies and different musical genres into one, magical expression. Barton Think, we believe, personifies this sensibility of ours thanks to the unique sounds and the mystery about his person.
Tell us more about Barton Think. What's the full story of how you discovered him?
While the Reddit community Luther Blisset Junior started to take an active interest in the research of this strange character named Barton Think, Time Is The Enemy, our label, also received some interesting material related to the same artist, getting more and more fascinated by him and his music. Gradually the whole story became more intricate and new people joined the community, revealing details and sharing notes about different meetings with Barton Think, sharing also the enthusiasm for the work we were doing on the upcoming album. In particular, Ben Nessmann played a key role in understanding more about this emblematic character who still remains a mystery.
According to Discogs, two prior self-releases from Barton Think ('From Dollars To Mars' and 'The Jazzman') appeared in 2003 and 2007. But they're really not very accessible, having been limited self-presses. What's the story with those records, and do you have access to either of them?
Given the amount of material we received, as a label we have decided to focus on the singles that we have been able to credit to Barton Think with certainty. In fact, although we believe 'My Last Album' is the most complete collection of the extraordinary work of this artist that has come to us, we are sure that there are still many tracks to be discovered. The mix proposed for this occasion is a good example of the richness of the material collected, including a couple of tracks not released in the official album. Enjoy
As a recent Reddit thread shows, you don't actually have much contact with Barton Think. He only authorised the project through fragmented voice notes sent to the label. Communication-wise, that's a very unique situation, and it could only happen today. Are you fans of this approach to releasing music and liaising with artists, and do you recommend it?
We generally like to follow the traditional approach with our artists, but in our more and more 'contactless' society, you never know. We're ready for anything :).
In fact, with the other artists we endorse, like Ze in the Clouds, we want to be there, to support the artist step by step, paying attention to every possible musical and personal development. Here the story is a little different, but intriguing: we feel very lucky to be in possession of the material that we have and that we can offer you today. It motivates us to find out more about Barton Think, hoping one day to be able to work also personally together.
Who is Ben Nessmann, the figure whose out-loud readings of Barton Think's spoken word pieces have been published to Spotify?
Ben Nessmann is our blessing. Based on what he told us, he is a journalist that in the past has been lucky enough to have contacts with Barton Think. Reading about our project he gave us as a present (it is really the case to say so) some of his notes about his meetings with the artist and he read them for us. He is still looking for Barton Think as we all do.
What is the relation of Austin, Texas to the project?
It seems that Austin is only one of the many places where Barton Think has been sighted recently, as well as Medellin (Colombia), Berlin (Germany), Essaouira (Morocco), etc. It is also true that in the notes of Ben Nessmann the US city has been mentioned, therefore he might live there. Or, as others say, in Montevideo (Uruguay). Yet, many clues gave us the idea that Barton Think has a strong connection with Austin, Texas.
Do you have any information about the album's recording process; either from Colonel Red, Dynamite MC or other featuring artists?
Colonel Red is certainly a long-time friend of Barton Think. He told us that Barton Think was very integrated in the British music scene of the Nineties, working with several artists who consider him a friend. We have heard of nights spent in experimenting with samples and tracks in an almost maniacal way, but it seems the best results came out after long friendly night chats and several glasses of wine.
The album opens with a sample of Duke Ellington speaking, and routinely refers back to him. Besides that, do you have any insider information on the album's artistic influences, given Barton Think's vast music knowledge?
Unfortunately, to date we do not know what the author thinks, nor the influences that inspired him to create the music we received. As a label, we believe that the musical material is of high value because it is perfectly placed in a new jazz context which is close to our philosophy, recognizing within the track's inspirations of other artists such as Bonobo and 4Hero.
What else do you have planned for Time Is The Enemy?
We are constantly behind Italian and international projects. For example, our debut artist Ze in the Clouds, a very young rising star of international music, is touring Italy performing in several Italian festivals to promote his music and his fresh approach to experimentation. We can't talk about it openly yet, but we are working on an amazing project that will shed new light on Italian music. We can't wait to share it with you, but for now…. shhhh
Could you tell us more about your earlier 2021 release, Ze In The Clouds' 'Magical'? How did that one come to be?
Ze in the Clouds is a cutting edge multi-instrumentalist and producer. He developed his own vision as the result of his jazz background and his continuous studying and evolving. He shares his thousand faces without any stylistic boundaries with people and musicians who have the same vision. 'Magical' is the right introduction to this multi-dimensional world, an immersive experience of Ze's vision of the world, the music and all around him.
Could you give us an overview of the tracks in the mix – are they mainly label exclusives, or is this more of an influences mix?
It's purely Barton Think, in all its shades; some unreleased, some bootleg, some already known. 'My Last Album' offers different levels of sound enriched by a personal involvement that does not leave you indifferent. It is intense.
We can't help ourselves; is Barton Think really just Four Tet?
Who knows?!? The treasure hunt will continue…