Hiatus Kaiyote interview – "she just went through breast cancer and fucking smashed it"
Haitus Kaiyote on their five years in the making Mood Valiant album
"It was fate," reckons Simon Mavin, keys specialist with Hiatus Kaiyote, speaking about the genesis of the four strong band groovemeisters. The tale is nothing out of the ordinary. Mavin and bassist Paul Bender, drummer and Perrin Moss and singer/guitarist Naomi 'Nai Palm' Saalfield all hooked up through chance meetings at gig, coffee shops and bonds formed while hanging around and jamming in friends' houses. But it paints a rosy picture of life in their home city of Melbourne, Australia.
But if that seems idyllic, it's nothing compared to what happened next. There was their debut live gig, among sword swallowers and fire twirlers at the Bohemian Masquerade Ball, then the likes of Animal Collective, Questlove and Erykah Badu all picking up on their self-released 2012 debut album Tawk Tomahawk. That was before Prince urged his Twitter followers to seek out their music.
By the time album number two Choose Your Weapon rolled along in 2015, they were being sampled by some of the biggest names in hip-hop. We're talking big – Beyonce and Jay-Z, Kendrick Lamar, Anderson Paak, Chance The Rapper and Drake, who invited Nai to guest on his Scorpion album. "Apparently he comes on stage to one of my piano pieces," says Mavin, with a whiff of disbelief.
The band's latest offering, Mood Valiant, emerged this week after five years in gestation – not least because of the amount of time the band have spent on the road. In any case, life for all four members has slipped into a new gear ever since they got together. Mavin says the pace has always been rather full on.
"When we started playing everyone was laughing and smiling at each other and it just went from then. For the first eight months we were playing every day, we never stopped. We couldn't get overseas quick enough."
So they must be itching to get back out again, we ask. Wrong!
"No, I'm good," he says, without a hint of irony. "We went on the road for seven years and on and off so it's really nice to be at home for an extended period of time and work on music and get things flowing."
Mood Valiant was mainly recorded in Byron Bay, one of Australia's more remote and gorgeous outposts. Did the environment there shape the record, we ask.
"The sound definitely does get shaped in the studio," says "We might have a massive variation of microphones that we can call upon for a song. The studio you're recording in definitely has an effect for sure. "
Ah, but we meant the wider environment of Byron Bay. Wrong again, it seems.
"It was nice. But we were definitely there for a reason and we spent a lot of time in the studio. When you're there you're in the zone. When you come out, you can relax."
The results are as individual and compulsive as anything the band has produced, blending hip-hop beats and R&B sensibilities with production sidewinders. Innovative but thoroughly emotional – not surprising, perhaps, considering what the band and Nai in particular were going through.
Nai was diagnosed with breast cancer whilst on tour in the US – her mum sadly also died from the disease – and she underwent a life-saving mastectomy before recording started. The album title refers to Nai's mother, as she explains.
"My mother had two Valiant station wagons, iconic, vintage Aussie cars. One was white and one was black. And depending on what mood she was in, she would drive one or the other. She was a single mother with six kids: If she drove the black one, you knew not to fuck with her.". And in the words of another band member Bender, "The title of the album really encapsulates the whole spectrum of the journey. Everyone's been through some big challenges. I feel like we charged through the mud to get this thing done. And there's just this valiant, victorious feeling, coming out of storm into calm waters. The sun is shining, we see the shore. We did that! I feel proud of the way this sounds, the emotional depth of it. And I hope that it brings people some sort of comfort in this hard time."
As for Mavin, he says the rest of the band have been inspired and spurred on by Nai's attitude to fighting cancer.
"She just went through breast cancer and fucking smashed it – she was incredible. We're really proud of her – she just showed what a incredibly strong person she is. Super positive about life and the way it all went down – she's just got on with life."
That and the freedom afforded by lockdown have definitely rebooted the tour weary band. When we catch Mavin, the band are preparing for a Tiny Desk Concert (a televised gig-from-home broadcast) and looking forward to playing all new material from Mood Valiant. "Hopefully next year we'll be back on tour," he says, "then we'll drop another record – we've got another record that we've tracked a lot of already and we'll probably try to finish that this year."
Being back in Melbourne, too, has seen them rejuvenate and reconnect with their geographical roots. The city's unique musical landscape is something they may have taken for granted in the past, but certainly not now.
"Melbourne's an interesting place, right, I don't know if you're aware of the music scene in Melbourne – people sort of come to Melbourne from all over Australia. Even us. The bass player is from Tasmania, the drummer is from Blue Mountains which is up near Sydney and Nai is from Victoria. I'm the only one who's actually from Melbourne.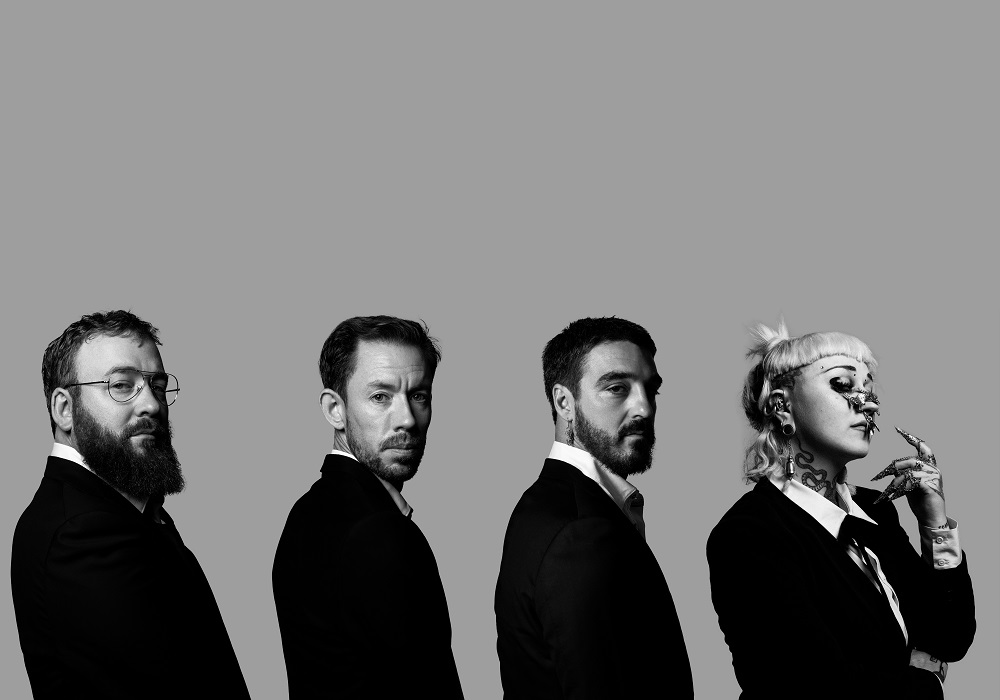 "It's kind of got its own thing going on and because Australia is so far away from everything but over the past 20 years it's become a very interesting place. We've had the ability to listen to music from all over the world, but there isn't the ego, there isn't the competitiveness, there isn't the intensity that comes from places like New York, the scenes there are pretty full on. Even London to a certain degree.
"There's a lot of community support from other artists. It's a really nice place to be and there's a lot of new music coming out of Melbourne that you don't really hear coming out of anywhere else. I didn't realise until I started touring the world how special Melbourne was."