Jimpster interview – "You'd still do it even if nobody else listened."
Jamie Odell aka Jimpster celebrates a quarter of a century of delicious deep house produce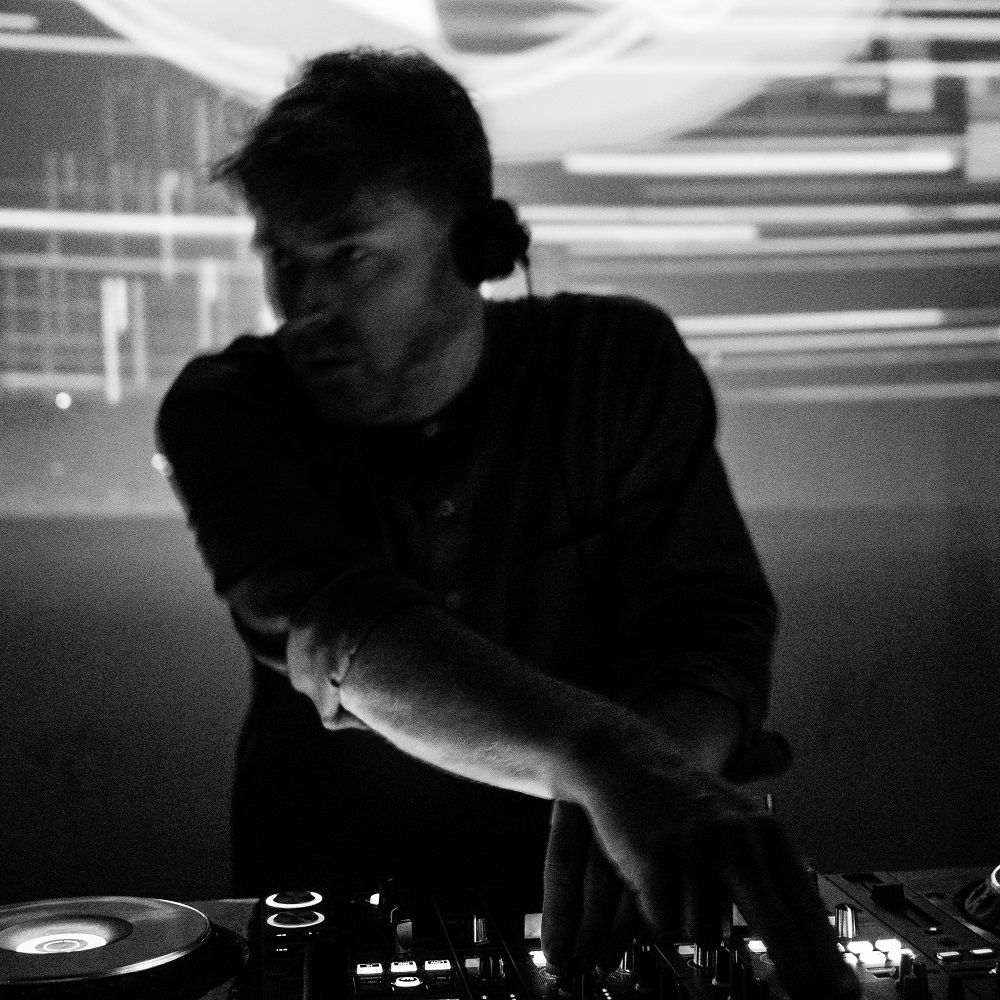 Benchmark UK-based label Freerange Records mark a monumental 25 years of operating on the vanguard of the deep house underground this month, with the first instalment of label co-owner Jimpster's Anthology series. Jamie 'Jimpster' Odell launched the label alongside childhood friend Tom Roberts way back in 1996 – when the world of electronic music felt, in many ways, like a very different place. With a consistently strong release schedule, a keen, collective set of finely-tuned ears primed to recognise quality, and an unwavering commitment to present the highest grade of evolving deep house flavours, that they're still riding high after so long is a testament to the energy and unquestionable talent of the men behind the brand.
Speaking via zoom from his Essex-based studio – where he'd been "holed up" while working on various musical projects – Odell comes across as refreshingly affable and engaging, and appears in an understandably buoyant mood. "It's a beautiful day," he exclaims. "At least the weather is about to turn for the better, so it feels like a bit of light at the end of the tunnel." On one side of the room are vast rows of shelving stacked to the brim with vinyl, sitting proudly behind a pair of turntables. On the other side rests a drum kit and an especially attractive looking set of keyboards – one of which is an instantly recognisable classic. "My Fender Rhodes is the thing I've used on the majority of tracks that I record," says Odell. "I always find just going to the Rhodes and playing a few chords… or little melodies and processing them, you can quickly get an organic and weird sound that you can never get with plug-ins."

Considering the volatile nature of the underground music business at the very best of times – not to mention the tectonic shifts that have occurred in the industry over the last quarter of a century – the Freerange brand is without doubt deserving of salutations for reaching this profoundly impressive milestone. "I don't really know how that's happened," laughs Odell. "Even when we were celebrating 20 years seems like yesterday." Charting the label's trajectory way back to its humble beginnings means journeying back into Jimpster's youth, where, on his home turf of Essex, he was bitten by the rave bug very early on as a wide-eyed teenager. "My first clubbing experience was at an influential club called the Essex Barn in Braintree. Matthew Bushwacka was one of the residents there," says Odell. "It was '89 turning to 1990, so the rave thing was just starting to come through. The Prodigy were always there… then Shades Of Rhythm, the early Essex rave stuff. DJ wise, it would be Lil' Louis, Frankie Bones, Joey Beltram – there'd be a mixture of hardcore stuff and more deep house. So I was going there when I was 17 or 18, and that was my first experience of club music."

Odell began releasing music under various pseudonyms as early as 1991 via influential label Jumpin' & Pumpin' – who famously released Future Sound Of London's early material – though, by his own admission, his formative productions were, understandably, somewhat rudimentary. "I'd just got my first sampler and was learning how to cut and paste breakbeats – really just nicking stuff from everywhere, no original content, just splicing beats and nicking little acid lines." After moving to Manchester in 1991 to study Popular Music & Recording at Salford University, he was introduced to still new sounds and sonic influences, and his compositions naturally began to evolve. "Things got a little more musical because I started meeting other musicians that I was able to record playing – cutting up basslines and drum beats – but it was recording original music rather than nicking it."
Manchester's dynamic nightlife proved fertile ground for Jamie, where vast galaxies of fresh new sounds supplied an endless torrent of inspiration. Funk and hip-hop nights held by the local Fat City Records shop became a favourite port of call, as did the drum & bass nights being held during the final throws of legendary nightclub Hacienda before its unfortunate demise. "The other one that was a big influence was the Herbal Tea Party, where Andrew Weatherall, Justin Robertson, and Dust Brothers – before they turned into Chemical Brothers – were all doing early gigs, in probably '94 or '95." It was shortly after this that Freerange sprung into life, with the arrival heralded by the 'Initial EP' from Jimpster himself – which also marked his debut release under the now familiar moniker.

Having launched into somewhere approaching the crest of an electronic music-fuelled subcultural wave – where innumerable newly evolved musical forms were blossoming and vinyl sales were in the ascendancy – the label was born into glorious times. "[They were] just brilliant times to be starting doing music because it was all just a melting pot," says Odell. "You had trip-hop starting, acid house, techno, deep house, and you didn't bat an eyelid going to a night that was playing all of those, even dropping trip-hop at peak times of the night." Sure enough, it was these multicoloured and far-reaching influences that helped shape the fledgling label's early manifesto. "Without that melting pot of sounds, we probably wouldn't have started, because we weren't just house heads. I was studying jazz at uni, so I was doing a lot of live gigs playing jazz in cafes and restaurants, and wanting to incorporate that with hip-hop and house, listening to labels like Compost and Ninja Tune."

In the years that followed, the label steadily grew in stature, evolving into a formidable planet in the glowing deep house cosmos. It wasn't always plain sailing, however, and the good ship Freerange has been forced to weather many storms throughout its existence – the most notable arising in the early 2000s due to the explosion of digital music. The sea change marked a near-lethal blow for vinyl and, for a while, it looked like the writing was on the wall for the format. Labels went under in their droves, record stores were forced to close, and a great many distributors went bust. Thankfully, Freerange managed to stay afloat – at times through good fortune, but also thanks to some intelligent planning. "We got lucky a few times," says Jamie. "My label partner Tom is quite sensible in not putting all our eggs in one basket, we always manufactured ourselves and we occasionally spread things out with our manufacturing as well. We lost distribution, money and a fair amount of stock three times, but we still had the passion to keep going."

Amid this turmoil, the duo elected to bypass pressing to wax for brief periods, but the dalliance into digital-only didn't last long. "There were a couple of points where we did digital-only for maybe six months when we were like 'how are we gonna do this?' and we'd try it out, but then after six months we realised it just doesn't feel right and we just want to keep the physical product out there. Now, 25 years later, there's a really solid fan base, so it's not like we're a new label just starting up and people are just buying the odd release here and there. We know that there will be a certain amount of people that will support physical product as well."

In 2009 Odell and Roberts added the Delusions Of Grandeur label to their portfolio, enabling them to showcase alternative shades of subterranean sounds. Between the two labels, artists such as Switch, Kirk Degiorgio, Shur I Kan, Milton Jackson, Pezzner, Willie Graff, Tuccillo, Manolo, The Revenge, Recloose, Thatmanmonkz, and countless others have found room to make their indelible marks. The labels have also provided homes for brand new or burgeoning artists, and – while reluctant to take credit for launching their careers – nurturing creators whose early work came through the ranks, who went on to garner widespread success, fills Odell with a particular kind of joy. "We did early release for Session Victim on Delusions Of Grandeur… at a time they were breaking through. I always love to lend an A&R ear to stuff we're releasing – if the artists want that – and Session Victim always love it when I'm giving constructive criticism on tracks," he says. "We did early releases for Tornado Wallace, so I'm proud to have done the early releases for him. Detroit [Dam] Swindle had some releases before Freerange, but they had some nice releases for us. The Hyena guys did their first release with us. I mean, that's brilliant, when you get an artist to do their first release on the label and you see them blossoming and you see them making a name and going out gigging. That's a good buzz for us. Hopefully, they still come back and release on the label. Usually they do!"

The quality threshold of both labels is set extraordinarily high, and each of them seems to have a recognisable identity while still presenting expansive and steadily shifting aesthetics. Clearly, the A&R work performed by Odell and Roberts greatly contributes to this strong but supple identity. "Most of the releases we do on Freerange have got some degree of A&R involved, even just from track titles to the track order of the EP, or really specific changing of certain sounds, and mix and arrangement changes," says Odell. "I always filter and work on stuff first, but I do play Tom everything – Tom has got a great set of ears even though he doesn't DJ. I seem to spend my whole life kind of A&R-ing and thinking 'is that gonna work for Freerange or Delusions?' or just critiquing a track for an artist to try some different versions and stuff. And I actually really enjoy that process – even though it's time-consuming. I try to specify certain days where I'm not gonna do any of that, and just work on music, but it never happens! I enjoy working like that. It's a bit chaotic. Tom might say 'that's just a really bad way of working because you're not maximising your time', but it keeps me bouncing from one thing to another."

In some ways, it feels like the electronic music scene has changed exponentially in the time since Freerange was launched, but despite the arrival of new technologies and the shift in which listeners and DJs consume and play music, the fundamental building blocks remain in place. Odell suggests there are distinct parallels between today's landscape and the one that existed back in '96, while also highlighting some stark differences. "It's fascinating," he says. "I feel in a way that things may be going back to how they were earlier. I mean, there are so many releases that it's become impossible to stick your head above the water, it's harder and harder and everyone's trying to do the same stuff to get their name out there. The playing field has become more level, so everyone has got the possibility to push themselves through the noise. It feels to me that the times are as exciting as they were when we first started out, so we're really hungry to find new ways to connect with the fan base in the same way as when we started out in '96."

One fairly radical force for change has been the arrival of online streaming, and this is something Odell feels is beginning to shape how artists and labels approach the composition of the music itself. "Spotify has changed everything. It's almost changing the music," he says. "I know people who are creating music just with a view to streaming, instead of [selling] records. So the format more than ever is dictating the music itself." Rather than shy away from these new modes, he sees them as an important way to connect with listeners. The Covid pandemic helped catapult the popularity of live-streaming DJ sets on platforms such as Twitch, a phenomenon that – while polarising opinions – has undoubtedly helped keep our battered scene alive while clubs have remained shut. For Jamie, regular DJ streaming slots have offered welcome relief from lockdown living in a number of ways. "[Streaming sets] helped keep my toe in the water and keep me inspired to check my promos every week," he says. "Also, it felt a bit like you're still supporting the industry.
"There's more music than ever being released, and a lot of it is just falling by the wayside. Twitch has been great for discovering stuff that there's no way you would have heard about from little underground labels that has got potential to be one of those big tracks." He goes on to list some examples, including the recent 'Starlight' collaboration between Omar S and Alister, and Los Hermanos' sublime devotional gem, 'Another Day'. "A track like that you can't help thinking that a lot of people wouldn't have got to hear about unless people started playing it on Twitch, so the pandemic would have scuppered that, and that's a great underground track that deserves to be massive," he says. "Being able to play it and support the other artists has quite important to me. I think it's helped the whole thing feel like it's still going while we're all sitting at home."


Added to this, the sense of community that the virtual realm enables has provided an essential means to connect while physical congregation has been prohibited. "When I go on and check other people out, you see the same faces, and you quickly establish a network of like-minded people that go and visit the same kind of music. You get to have a little catch-up and it's a bit of a social as well. It's not the same as going out to clubs, but I think, from the DJ's perspective, everyone I know that's got involved on Twitch – even if it's relatively small numbers you're playing to – it feels like you're actually supporting the music. I think, for the people viewing the streams, it's been an important part for them, and that community has played a really important role."

Throughout the pandemic, when laws have permitted, Jamie has been fortunate enough to keep his deck skills sharpened in a real-world setting, too – albeit in slightly less boisterous surroundings than those in which he generally performs. "I'm quite lucky because my wife has a restaurant in Chelmsford, and during summer I was able to play there every weekend." The bar gigs and streaming have also offered another, unexpected benefit, allowing Jamie an opportunity to revisit long lost pearls from his substantial vinyl archives. "It's given me an opportunity to rediscover my record collection because I just never get to play this sort of music, you know, that I've completely forgotten about – lost B-sides, forgotten classics. It's really nice to dig out the vinyl and rediscover my collection without the pressure of having to do a dancefloor set. I'm not used to doing four-hour sets, but that's the beauty of that 'resident' thing when you play a really long set and get to play the whole night. This [gig] isn't a dancing thing, but you still have to get the mood right and you get to learn about what things create certain moods at certain times of the night."
Odell was quick to embrace the flexibility of digital DJing when the technology arrived, but his experience performing during these testing times have helped rekindle his love of spinning wax. "It feels so much nicer when you're playing vinyl because it keeps the excitement there, and it makes you feel like you're actually doing something for five hours rather than just pushing buttons, So, the pandemic has definitely helped me to rediscover vinyl and I know that I'll be going out and playing vinyl again. There'll be times when it's more convenient for USB but I'm going to make a point of trying to take a box of records when I go out travelling."

The trusty vinyl record also represents a vital component to Jimpster's trademark production sound, which, he reveals, relies on a refined mastery of sampling to help introduce the warmth and organic textures that epitomise his exceptional output. "The record collection is everything in terms of sampling," he says. "Whenever I do a track created from scratch, programming drums and that, I'm always like 'ah, that's missing so much'. It's missing the crackle and pop or the static or just the noise that it brings. My stuff does tend to be quite clean sounding, but it would be even cleaner without lots of samples off vinyl!" When asked about any other prize pieces of kit that contribute to his sound signature, his response is characteristically down to earth. "I've got bits, but they just end up sitting there looking pretty," he laughs. "I've always used a computer to sequence stuff, so I've always been fairly comfortable with a screen, a mouse, a couple of keyboards."


Jimpster's Anthology Volume 1 and its imminent follow up both contain a carefully selected line-up of tracks composed by Odell throughout Freerange's existence, with nuanced shades of deep house brilliance that vary in tone from the lively spoken-word anthem 'A Love Like This' to the hypnotically immersive textures of 'Rollergirl', the rousing chords of 'Square Up' to the big room vitality of 'Burning Up'. Intelligent musicality and imaginative chord progressions combined with tight 4/4 drums and warm basslines are a common thread throughout the collection, and these elements go some way to define the sound of Freerange – a distinctive sonic stamp that Odell is happy to represent and advance. "I think we have a really defined sound of the British version of deep house that we still love and I still play out in my gigs, so I still feel that is my thing and that's what I want to push," he says. "We're still really keen to bring new artists in, push new music and not just trot out the same old stuff."


After all this time, Odell and Roberts have managed to maintain their enthusiasm for the scene. There appears to be zero sense that their latest milestone represents the end of the road, but rather the pair are looking ahead to the next chapter with a sense of optimism and excitement. "We've got no plans to wind it up," says Jamie. "As long as we still feel like we've got something to offer and it's valuable and people are interested. It seems that way – it's been a good year for us and, yeah, things feel good." On the horizon are releases from artists including Milton Jackson, Shur-I-Kan, and Manuel Tur, who were some of the first to grace the Freerange roster. "Those three guys have been with us from the early days. It feels a little bit like we wanna go full circle, and enjoy going back and working again with those artists. But as always we're still gonna be doing new stuff. We've got material coming from Solid Gold Playaz – they strike me as being unsung heroes because every record they've done is one that, as a DJ, you just know it's gonna create some magic on the dancefloor."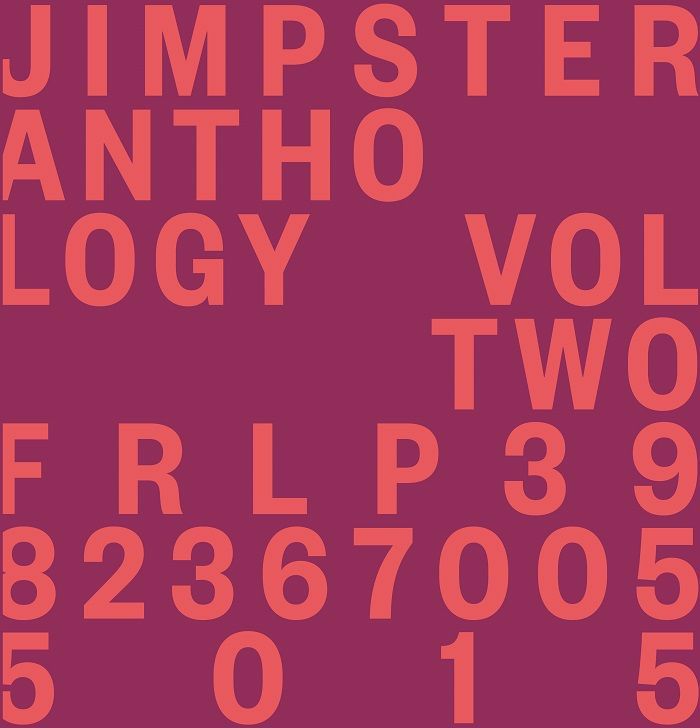 Through Freerange, Delusions of Grandeur, and his own prolific production output, Jimpster is one of a select number of artists who can look back on an accomplished and richly deserved career built on uncompromising foundations that extend deep into the dance underground. But, even without the success he's garnered, it's extraordinarily difficult to imagine him pursuing anything other than a life in music – an art form that appears intrinsically woven into his very being. "It's therapy, you know," he says. "If there's somebody out there that buys it, then all the better, but you'd still do it even if nobody else listened. The whole process of making music and even the manufacturing side of it, you're seeing something go from your head to a physical thing that someone can go put on the record deck. It's a beautiful thing."

Patrizio Cavaliere