Future Islands get the Egyptian Lover remix treatment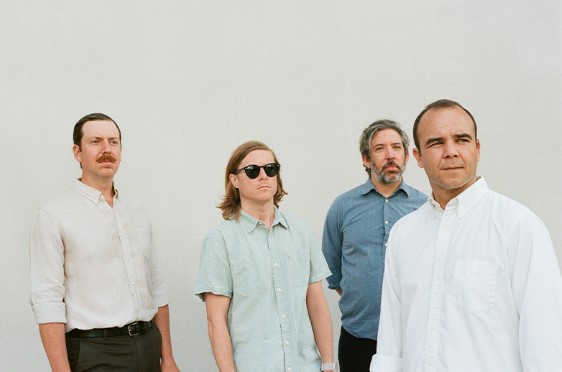 Hear the Future Islands' electro-fication at the hands of Egyptian Lover
Future Islands (above) have shared three remixes of tracks from their 4AD project 'As Long As You Are'; respectively by legendary LA dance producer Egyptian Lover, Moss of Aura (Gerrit Welmers' solo project) and German DJ Alle Alle.
Of his 'Thrill' remix, Egyptian Lover said: "I absolutely love the vocals from Future Islands and could not wait to put an 808 beat behind it. Now this banging song is boomin'." Moss of Aura, meanwhile, described his 'Plastic Beach' remix as like "Mario Kart on Sega".
Released in October 2020, 'As Long As You Are' dealt with themes of trust, honesty, redemption and letting go. Signalling a new era for the Baltimore quartet, drummer Mike Lowry joined as a fully-fledged member and songwriter, joining the founding trio of William Cashion, Samuel T. Herring and Gerrit Welmers. Together, the new four-piece co-produced the album with engineer Steve Wright at his Wrightway Studios in Baltimore.
The announcement comes ahead of Future Islands' return to touring later this year, with a US tour – entitled 'Calling Out In Space' – scheduled for September and October. On the tour, the band will also be joined by HINDS and Modest Mouse. UK and European dates are also set to take place throughout February, March and April 2022.