The best new albums this week
Seefeel's massive retrospective takes top spot in our round up of albums of the week
ALBUM OF THE WEEK
Seefeel – Rupt & Flex: 1994-96 Anthology (Warp)
The dense, creeping sound of Seefeel has remained an anomaly since it first bled out of the 90s murk. When rock's traditional values were seemingly embattled by the advent of electronica on a mass scale, there were a handful of bands who made a relatively smooth transition from experimental guitar music to something more sonically expansive. Ultramarine spring to mind, but while their move beyond shoegaze led in a pleasantly pastoral, folk-brushed direction, Mark Clifford and Sarah Peacock's Seefeel seemed more intuitively daring, joining the dots between the post-punk heritage of industrial and the wild new frontiers offered by sampling, synthesis and sound processing.
In the current zeitgeist, Seefeel's mesmerising blend of motorik rhythm, languid tonality and outer limits atmosphere feels totally natural, but certainly not diminished in its imperious presence. That's at odds with the otherness they projected at the outset, particularly when they arrived on Warp for their second album, Succour. Aligning with declared fans such as Aphex Twin and Autechre did little to anchor a band who were clearly out on their own amidst the burgeoning electronica scene, but the time is ripe for a reappraisal.
Rupt & Flex: 1994-96 Anthology gathers together a golden run of albums and EPs for Warp and Rephlex, taking in a monolithic four hours of intensity which disperses like a generous burst of squid ink, staining everything in the immediate vicinity. It's not that the Seefeel sound is oppressively dark either, but theirs is a rich lacquer which certainly seems comfortable dodging the sunlight in pursuit of gloomier realms.
Succour certainly makes sense in the context of early 90s Aphex, not least in the uniquely noise-caked drum mantras found on the likes of 'Fracture' and 'Cut', which sound like they could have spawned from a crossover of I Care Because You Do and SAWII. That said, the latter's dubby bass and Peacock's hopeful vocal tones add a different emotional slant to the music. 'Vex' has a uniquely uplifting quality too, sounding a little incongruous with its steady 4/4 pulse carrying the cloying sheets of guitar drone and rhythmically mapped-out noise. What Clifford et al achieved so effectively on Succour was a complexity of emotion, teasing at light and shadows without making any pat allegiances to one or the other.
The Succour bonus disc feels distinctly different in comparison – pointedly untethered, even. Looped up fragments step in for the drums of the original album, taking on a concréte quality in places and jettisoning the footholds of the earlier band on a path towards experimental abandon. It sets the scene for 1996's (Ch-Vox) perfectly, shedding some of Succour's handles but not quite plunging wholly into the profound desolation of their sole release on Rephlex. In its original guise, (Ch-Vox) is a small and perfectly formed six-track dronescape which revels in minimalism, but now, fans rejoice, for the album is near double in length with the inclusion of many studio off-cuts which more than ably extend the borders of the original album's footprint without sounding out of place.

The final disc gathers up key EPs and a few additional slabs of flotsam and jetsam. Starethrough Ep should be especially considered given its importance as the first indication of Seefeel's turn to the darkside on Warp. There's a satisfying dubby insistence to the title track and the gorgeous Spangle, while 'Lux1' seems to prefigure what would come on (Ch-Vox) – in just four tracks they cover enough ground to make up an album. It's also worth celebrating Autechre's seminal remix of 'Spangle', which ranks amongst the most elegiac and tender works Sean Booth and Rob Brown have ever done.
We could go on – the depth and magnitude of Seefeel's seminal run is ripe for exploration. Unmatched even in the current abundance of music they so clearly influenced, their seductive suffocation is as powerful now as when it first awkwardly edged onto the periphery nearly 30 years ago.
OW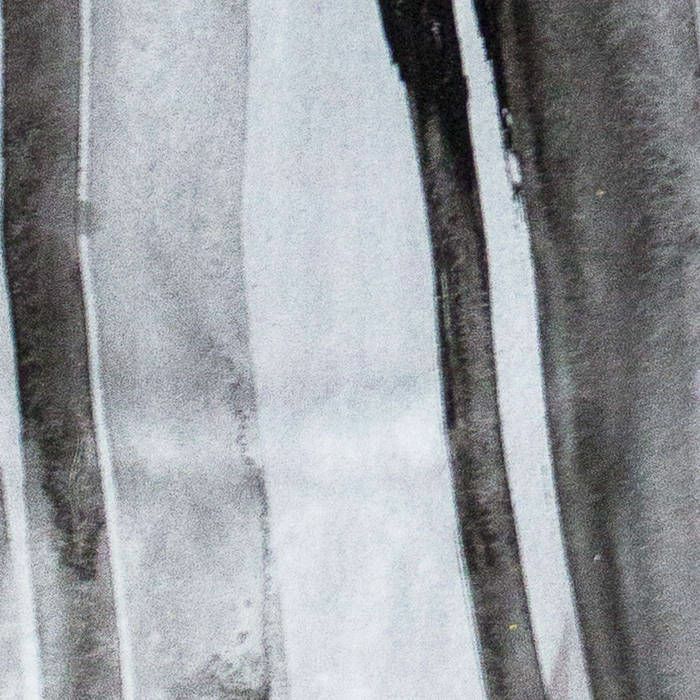 Eusebeia Principle (Diffuse Reality)
Some artists naturally find themselves locked in a cycle of album releases, no mater how system-ready their sound might be. Since 2016, Eusebeia has placed as much emphasis on long form releases as 12"s, leaving a breadcrumb trail of music leading out of the cassette-littered undergrowth into a few years of prolific output on labels like Earthtrax, re:st, Western Lore and Warehouse Rave. His sound usually pivots around D&B, but like the most creative artists within that field, he encompasses much more in his monolithic catalogue. Hence, the breathing room of an album makes sense for an artist with the flexibility to create music which looks outside the thrum of the club.

Diffuse Reality is a logical place for Eusebeia to bring his far-reaching, bass-toting wares. The Spanish label has a similarly voluminous approach to releasing music, favouring artists who use club-ready traditions as a springboard into more experimental pastures. On Principle, Eusebeia is having a wild time creating slammers which don't sound like they need a dancefloor for validation.
Take the low slung 'The Lore Out Here', which touts grimey square wave bass and sparse dread drums to devastating effect. It's more cinematic than hectic, loaded with atmosphere and following a narrative of sorts as we cut from one eerie lead hook to the next. You can hear the snarl of modern drum & bass tucked up tight in 'Principle', but the downtempo electronica pace and gothic ambience make this a title track for the headphones rather than the headliner. 'Rise' steps one foot out of the darkness for a half-time meditation steeped in achingly beautiful pads.
With remixes from Zhe Pechorin, Baldo and Voidloss following suit into imaginative realms of bass-heavy sonics, this release cuts a curious figure somewhere between an EP, mini-album or full blown release. Formatting matters not when the quality remains so strong throughout, and the sumptuous moodiness drapes over your ears in an understated but oh-so-potent fashion.
OW

Ulla – Limitless Frame (Motion Ward)
Like her frequent collaborator Perila, Ulla Straus seems to be on especially prolific form of late. Last year in particular, she released an album on Experiences Ltd, a contribution to Boomkat's excellent Documenting Sound series, and a multitude of joint releases with Perila – as LOG and on their Silence Box platform. In such bountiful expression, it's sometimes hard to plot out the creative arc. Instead, you find your own entry point and wander round in one particular wing of this palatial output, marvelling at the architectural quirks while wondering what might be going on elsewhere in the building.
Limitless Frame continues that theme with another self-contained world in which Straus can move freely, creating something which feels simultaneously intimate and open-hearted. There's no reticence to be experimental – sometimes the music reduces to a static shimmer and a cracked slither of piano – but even in its most obtuse moments there's a cosiness that invites you in warmly. 'Look Or Look Away' is an electro-acoustic marvel in which string plucks trip through a kind of molten dub process which feels like Vladislav Delay chilling on the veranda. 'Shelter' looms down low – fathoms deep in its bass frequency swells, but the sonic driftwood floating on the surface gives you plenty to hold onto, and the water is temperate.

Straus claims she made this music as a way to hug herself, obliquely referencing some sentimentally charged memory she aimed to evoke. It makes sense when you take a pause to simply be in Limitless Frame. In its most plaintive moments, such as in the lingering chords of 'Something Inside My Body', the overall effect of the music is such that it might well become redolent for you of a particular time or place of your own.
OW

Caterina Barbieri – Fantas Variations (Editions Mego)
You wouldn't expect Caterina Barbieri to capitulate to the traditional remix album format. The Italian producer and composer exudes such an air of consideration around the presentation of her work, to simply farm it out to a few 'name' producers would feel a bit cheap (nothing against the traditional remix, obviously). Instead, Barbieri has sent the opening track from 2019's Ecstatic Computation out to a varied range of musicians within her experimental, multi-disciplinary field for a genuinely illuminating look at how many ways one piece of music can be interpreted.

The results of this seemingly simple experiment are magnificent, ranging from the uplifting choral patterns of Lyra Pramuk, Annie Garlid and Stine Janvin to Jay Mitta's frenetic singeli energy rush. Kali Malone exercises her powerful patience over an organ-based interpretation, and Walter Zanetti faithfully rebuilds the original piece on electric guitar. There's even something approaching club conventions via Carlo Maria's 'Fantas resynthesized for 808 and 202', albeit with a romantic lilt which speaks to the classical sensibilities which lie behind Barbieri's work. Part of the joy of this record lies in drawing parallels between such disparate approaches, detecting the crossovers and marvelling at the differences. In Barbieri's case, nothing is accidental, and yet the process and product of this album feels beautifully natural too.
OW

Fatima Al Qadiri – Medieval Femme (Hyperdub)
Returning to Hyperdub after breaking from the label to score the 2019 film 'Atlantics', Fatima Al Qadiri now continues to explore her own Kuwaiti heritage, this time with a suite of music inspired by the poems of Arab women in the medieval period. With the new tracks drawing on a mixture of mythology, lucid states, temporal dissolution, and deep longing – all motifs penned by legendary poets including Al-Khansa' and Sarah of Yemen – 'Medieval Femme' adopts a heavy-set emotional mood from the off.
Inspired by these women – often subjugated into uncomfortably dualistic lives of slavery and arts entertainment – every track on the album straddles an ironic friction of joyous misery. On the eponym, we are dunked in a pipe synth deluge, heat-washed in Al Qadiri's vocals. Reverb gushes forth oppressively. It paints an immediately hurtful picture of the inner world of a concubine or daughter in mourning; there is almost too much pain in it.
Al Qadiri's chosen impression soon becomes apparent – the hazy, faded memory of an Islamic garden, over which one such woman might look out, conflicted. Nothing is left un-droned. Every instrument – be it an organ, a pulse, a sine sweep, or a vocal harmony – tapers off into timeless stupefaction. 'Vanity', as on many other tracks, mimics the instrumentation and harmony of Middle Ages music. On it, an effortlessly modelled synth stands in for the memory of a lute.

Elsewhere, the more immediate horrors of an Abbasid woman's world are explored with more tangibility. 'Golden' contrasts a deep, distorted, untreated, evil earth pulse with disharmonious strings and vocals, again getting at the uncanny kinship of hate and joy present in the secluded feminine. Later, on 'Tasakuba', guest Kaltham Jassim recites a couplet by Al-Khansa', lying flat against a liminal, chromatic plucksynth bed. It's her best album; Al Qadiri is a master of harnessing reverb and endless space for a mixed-emotive, empathic end goal.
JIJ

Ornette Coleman – The Shape Of Jazz To Come (Remastered) (Speakers Corner)
The controversial works of Ornette Coleman have come back around once more, since its original release of 1959. The original record, once released with Atlantic Records, has been remastered and put back into circulation again, only this time by Speakers Corner using pure analogue components only. The third album of Coleman's works is almost a miracle to be seen again, as many of the original copies of his works have since been lost due to the 2018 fire that consumed Universal Studios that once housed his legacy. This remastered work takes listeners back to a time where jazz was known to have its own social constructs and sounds that Coleman dared to change and make his own. Working alongside other great musicians of the time, such as Don Cherry and Billy Higgens, The Shape Of Jazz To Come, was Coleman's own warning to the world, that music among other things was a force of its own that welcomed innovation and ingenuity.

Opening with the iconic song 'Lonely Woman', Coleman used music as a way to capture not only the grand and happy emotions and events of life, but also the depressed and melancholy that followed suit. His inspiration was taken by everyday things he saw, heard and experienced himself, Lonely woman became iconic as it was drawn from another area of art – photography. Based on a photo he had seen in his lunch break from his regular job in a department store, he described why he was so intrigued stating "In the background there was everything you could imagine that was wealthy – all in her background – but she was so sad. And I said, 'Oh my goodness. I understand this feeling. I have not experienced this wealth, but I understand the feeling.' I went home and wrote 'Lonely Woman'… I related the condition to myself, wrote this song, and ever since it has grown and grown and grown". Not afraid to take the human condition and relate to it, this album showcases all of these emotions, in one place that many may have found too much to bear in 1959, but may not now in 2021.
AY

Growing – Diptych (Silver Current Records)
The term 'rowdy ambient' sounds like an oxymoron, or someone's unwelcome after party flashback, but in many ways it applies perfectly to Growing. First formed back in 2001 by Kevin Doria and Joe DeNardo, pillars of the punk community in Olympia, Washington, the pair emerged from the bloody-nosed spiked aggression of that scene with a euphoric, lush sound that seems in opposition to those roots. But theirs has always been a very loud trip into these meditative overtures, as uncompromising and powerful as anything with a riff.
Owing as much to psychedelic electronica as the grit of guitars the band use to make those strangely grizzly but nonetheless harmonious refrains, Diptych is reflective of their legacy to date. Comprising just two extended tracks, you don't just get a sense that Growing long-since mastered subtle ephemerality for use in epic chamber drone, but that they were some of the first to fully realise the potential of those elements, writing the proverbial book, perhaps helping piece together the figurative dictionary, for this hypnotic, subtly emotional and affecting musical language that's both capable of floating on air, yet heavy enough to make you wonder how it can possibly stay up there.
MH
Reel Long Overdub – RLO Friends & Family 003 (Reel Long Overdub) https://reellongoverdub.bandcamp.com/album/rlo-friends-and-family-003 – not on Juno but a great compilation from the Brudenell Groove family in Leeds. A great little party and deserving of more credit.
Blisteringly legit Leeds party Brudenell Groove returns to their label imprint – the anagramous Reel Long Overdub – for their third V/A compilation this week. This comp around, we're graced with the slower, airier and balearic moods often heard emanating from their various Wharf Chambers and Brudenell Social Club parties over the years.
Described tastefully as "slow-mo jams for dipping toes in the dance", its curation is as ever a local affair, sponging up talent from in and around the Leeds diaspora, and donating all proceeds to RLO's charity partner, the Leeds Asylum Seekers Support Network.
Everett's dreamy 'Torches Off' leads the charge, not unbefitting as mood music for an AI's bachelor pad, or a midday Mirror's Edge binge. Every influence under the sun seems to be challenged and repurposed, from the pinkish post-punkish moods of Pink Industry on Human Capital's 'Pimento Groove', to folktronic steppers' lounge on Billy2Chips' 'Trieste'.

We experience a tonal shift after Flytipper's urban-decaying halftime banger 'P.I.A.T.T', where the compilation heads for a more uptempo mood. Everything from braindance to spoken word is box-checked, but our highlight is the turntablist NikNak's 'Timeline' – a pitch shifted, tastefully dusty slice of dub heaven.
JIJ

Rui Maia – Botany Department (Groovement Organic Series)
Experimental Portuguese musician, Rui Maia drops this marvellous chameleon record, Botany Department with Groovement Organic Series. This is such a fitting pairing considering the arrangement of this record, and how the sound compliments their individual works. Starting off with a very ambient feel, Maia managed to implement and engage various genres on this record. Working very subtly through jazz, to electronic based beats and coming back full circle into ocean like ambient sounds, every track on this is a serenade to the audience.

With 80s synth and pan pipe like sounds and drum beats, coming in, it's a trans-meditational piece for the ages. From that start of the record with the opening track Sune and working it's way down to the end and closing with the track Quazil, each song has its own venturing personality and interchanging genre bending and defining sound that sets each one above one another. It's rather hard to find a specific favourite song on this record, especially since each song effortlessly blends into each other and continues on in a way that makes you sad once it ends. With the use of analogue producing machines, Rui easily demonstrates how much of an experimental technician he is, as he takes listeners on a journey with him to discover new textual and intriguing sounds
AY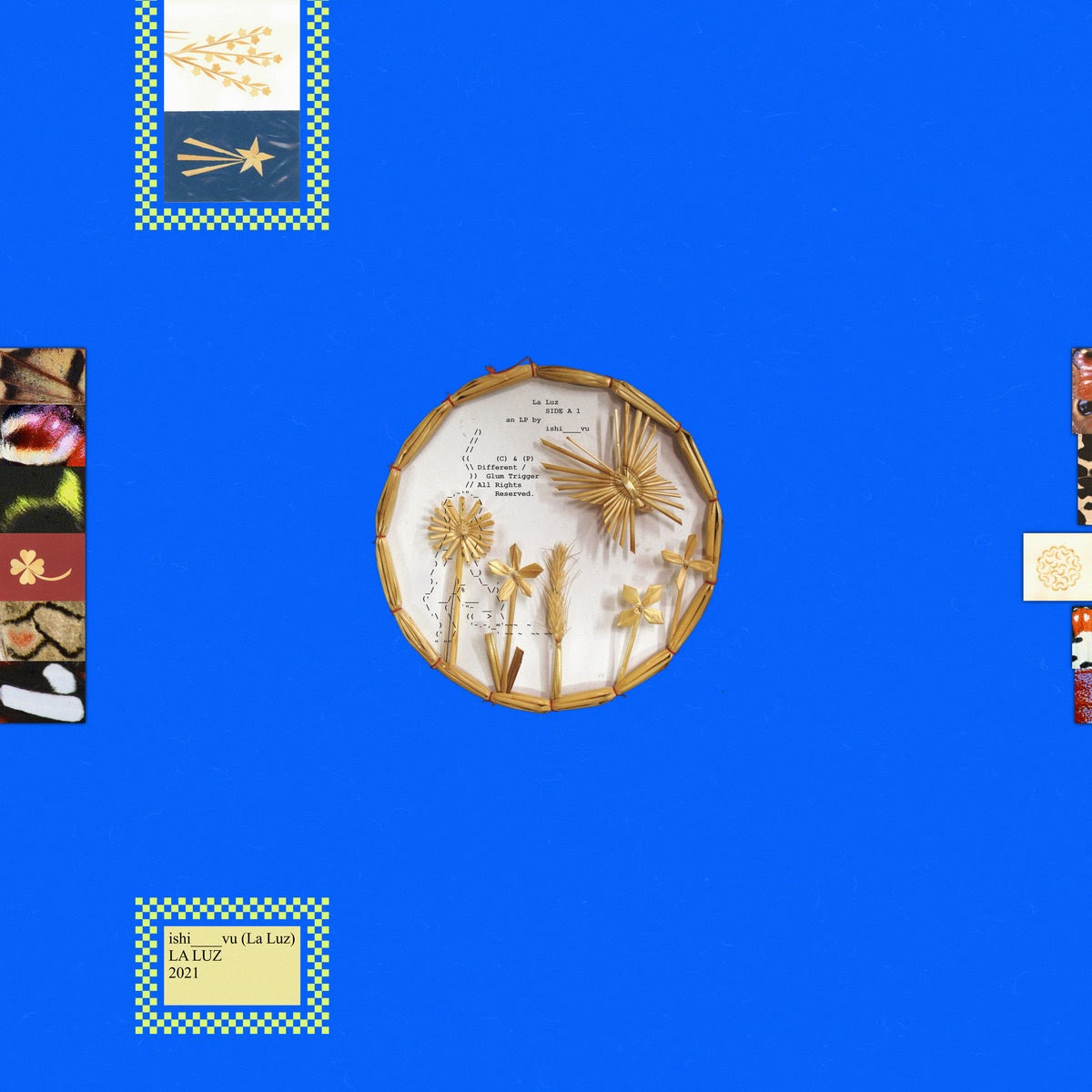 Ishi Vu – La Luz (Different)
This deserves more than 300 words, so we'll attempt to correct the injustice by singing its praises to high heaven.
Channelling '80s post-rock, trance, performative spoken word and everything else, Ishi Vu's new album 'La Luz' follows a beachside spiritual experience witnessed in 2018, and tesselates as a series of recreative musical meditations.
It's a successful musical clone, aura-manifesting in the form of a hand crafted, mega-gritty album, impossible to pigeonhole between its crackle-hued dreamworlds, vocal entrainments, and astral projections in the stereo field. Lead single 'This Is Your Life' steams with the kind of club nostalgia heard in with Orbital or Bicep, but swaps out Belfast for Vu's childhood city of Gothenburg. Reminiscing over his father running nightclubs in Sweden back in 'day, an expertly placed rap sample, "this is your life!", urges us forwards, awash in an ultra-HD sense-shocking fever dream.
Everything is up-front, wide and bracing. Behold the glorious vocaloid sound design on 'Bell-Tower Trip', or the pop-out drums and guitar emulations on 'sANCTUARY, it mUST happeN AGain!'. At no point is the high end not crisp, synaptic. 'Poison Dart', an electronic prog duet between Ishi Vu and singer Avalon Jonsson, puts both artists' vocals in neat kinship, one occurring after the other like a dialogue between machine elves.
Enter a tribal deep-dive on 'Neverending Elation', exploring Vu's darker subconscious. Our favourite is the detuned, jungle-trap-juke fusion '10 Tolls'. Fudgesticks, even psyche-hollowing indie jangle music is explored on the track 'Persuaded to Embrace in Saving Faith', in which we are reminded to "dream on". But take it from us: you must listen to 'La Luz' from start to finish. Spiritual experiences, listening experiences; neither can be half-arsed, especially when one – this album – can so easily cause the other.
JIJ

This week's reviewers: Jude Iago James. Martin Hewitt, Oli Warwick, Ava Yusuf