The best new singles this week
Seven days of singles that shook the world, as chosen by our team of quality control selectors

SINGLE IF THE WEEK

I: Cube – Cubo Live Sessions Vol2 (Versatile)
French production don Nicolas 'I:Cube' Chaix has garnered a deserved reputation as one of the electronic underground's more cultured studio technicians, such is the meticulous nature of his production finesse and the near unparalleled height of the quality threshold he perennially sets for himself. The 'Cubo Live Sessions' series is something of a departure from the bulk of his carefully refined musical output, with the featured tracks each the result of improvised live jams he recorded while rehearsing for shows. Mixed and arranged on the fly, the freeform offerings dive headfirst into abstract waters, meandering through thick analogue textures and deep into deliciously deviant sonic realms. The first instalment came last September with the promise of more to come, and sure enough, Volume 2 is endowed with the same sweet techno abandon we obligingly observed on Volume 1.

The palpable acid sleaze of opener 'Session 4' bubbles and builds over a rolling arrangement, with dissonant synths gliding irrepressibly over paranoid vocal samples while the slow-mo drum track adds body to the psycho-spiritual mist. The off-kilter atmospherics continue into 'Session 5', with its hallucinatory top-line menacingly lurking over otherwise funky bass stabs as pitched-down samples and delayed hits augment the sense of disorientation. The tempo rises over the dubbed-out grit of 'Session 6', with opioid synths creating a fractured landscape from which the fizzing hats and skippy snares permeate. Finally, 'Session 7' closes the off-piste ramble with its simmering acid bass providing the ballast to airy pads and dream-inducing melodies. It's easy to extract the sense of the freedom and instinct that went into these recordings; an in-the-moment pleasure in the jam, and a looseness that is all too often lost in the endless refinement of computer-based production. It's easy to hear, too, the indisputable machine funk with which Chaix is so plentifully endowed.
PC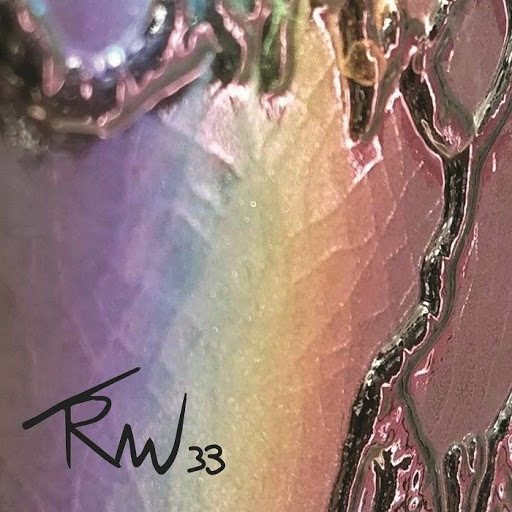 TRW – 33 (Mai Lei Bel)
On this posthumous EP, Austrian label Mai Lei Bel presents a collection of music by Rotterdam producer and composer Tommie Robin Wiese – shortened to form the alias TRW – who unexpectedly passed away in March 2020.
On a daily basis, Tommie sought new methods of expression on the dual axes of both electronic music and spirituality. Cementing a lifelong love for this intersection, '33' happens to be the age Wiese did not reach, and brings together a contemplative collection of ambient and dub techno which touched the hearts of those around him.

A passion for modular synthesis is revealed over the collection's course, repurposed to form a pensive series of tracks. Be it 'Dubsetup' or 'Wasteddayhypno', Wiese's music is never without a sense of wide-eyed depth, perfect for inducing mid-rave flow states. When 'Zomerhit Of Hpns' enters, for example, we are already several tracks into the EP. Wiese's vocals are so expertly placed in the track, and in the collection's wider context, that their reveal is enough to induce slow-burning goosebumps amidst a gush of hangdrum and kick pump.
'gONGS' is our favourite track, melding scratchy, resampled foley with a dubbed-out mood, before settling into a crossrythmic lucid dream of bass and hat rattle. Variation on this track plays out subtly, with metallic scrapes mirroring the chaos and entropy of the real world. 'Liedje Gemaakt', the closer track, samples a monologue by Andre from the 1981 film 'My Dinner With Andre', pitting the speech's themes of future, Orwellian capitalist horror against an urgent, humming footwork mood. With this track, brought together by writhing, restless key-scrapes taking the form of hi-hats against anxious breakdowns, it's obvious Wiese had a lot to convey with his music. We get the sense that this track was somewhat of a call to action, in fact. It layers voice on voice, before ending on a synthetic guitar solo, urging, "you see, I'm thinking that what we need is a new language…"
JIJ

The Pump Panel – Confusion (25th Anniversary Edition) (Missile Vintage)
There can be few people who don't get instantly triggered by the snarling hook of 'Confusion'. In rave music terms, it's the silver bullet, the golden ticket – a studio session which leads to that mythical riff so mean, so nasty, so killer, the rest of the track writes itself. The second you hear it, all senses are heightened and the urge to jack kicks in. In these specific times, such sonic potency has a sick irony, positively screaming MASSIVE RAVE at a time when we can't do anything of the sort.
If it's redolent of the sesh for any listener, it's especially unsettling for anyone who ever watched Blade too. Would the track have such iconic status were it not for that infamous blood rave scene which opens the 1998 vampire movie? That rowdy acid tweak will forever be associated with strobing warehouses, ecstatic peaking and gallons of the red stuff raining down from on high.

Of course the legacy of the track has been mixed up for a long time, being primarily a New Order remix that has since transcended to become entirely independent of the source material. These days, and thanks to some dedicated reappraisal of the track, it's more widely recognised as the work of The Pump Panel, aka Tim Taylor and Dan Zamani. A chance piping of a 303 through an effects pedal gave us the riff, and the rest is rave history. If ever there was a track that warranted its own slab of wax, it would be this one, and with all limits off big tunes when parties do finally re-open, now's the perfect time to have it in your toolkit.
OW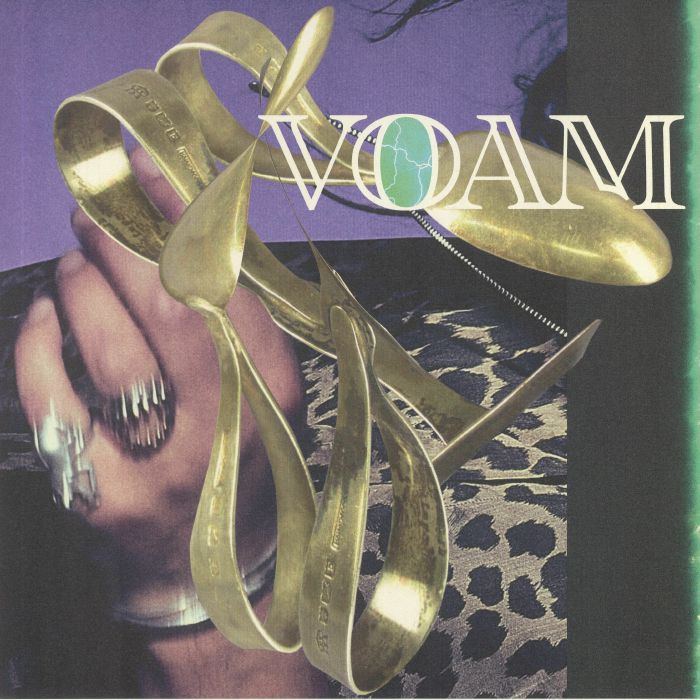 Peder Mannerfelt – And The Band Played On (Voam)
"We just spent a year jumping up and down," a sampled voice tells us on Peder Mannerfelt's new single. It's a wonderfully oblique choice of words – wryly chuckling at the COVID reality for most stationary people within the music scene, but also evoking a kind of hysterical energy for people still doggedly trying to engage with dance music culture while trapped in one place. It's the kind of slanted approach that sits well in Mannerfelt's lopsided techniverse, where the straightest, quickest path has caved in so you have to hop in the Swedish maverick's flying Delorean and hope for the best.
Last time Mannerfelt teamed up with Karenn's Voam label, for last year's Like We Never Existed 12", there was a brutal, monochromatic attitude steering the fizzy sound design. Serious techno for serious times, albeit released ahead of widespread global upheaval. Now he's back with a record seemingly framed in response to our strange new world, and the sensation is quite different. 'Year Of The Rats' is still slanted towards proper dancefloor tackle, but there are massive, washy dub techno chords and serotonin-searing rushes providing an unhinged, colourful energy. With every elements injected with that madcap Mannerfelt magic, it's equal parts monolithic and bizarre, making for vital and inspiring techno.

'Squarewave To Heaven' is even more lurid, with the titular waveform leering out of the stereo field like a pixilated gargoyle. You can forget about heaven though – the darkside riff hook and an abundance of gnarly acid attitude ensure this piece sets you off to hell in a rather ornate, iron-clad handcart. 'Sail On Silverboy' ditches dancefloor dynamics without losing the hysterical kinesis, firing off luminescent arps and twitching somewhere in the footwork tempo range.
Even the tracks in between are vivid, mind-bending masterpieces. Yet again, Mannerfelt demonstrates with monstrous flair how techno needn't be bound by formula.
OW

Big Zuu, D Double E – Variation (Big Joints/eOne Music)

Having enjoyed more than a couple back-to-back successful years, the 26 year-old MC & TV presenter from Kilburn teams up with grime icon D Double E on his latest cut 'Variation'. Sir Spyro is credited on production, and the beat is honestly quite special all on its own; packed with stuttery high-hats and old-school garage warped synthesiser sounds. With absolutely no warning, Big Zuu launches into his whirlwind first verse – it's tricky, even, on the first listen to keep up with him. What makes this collaboration so exciting, in particular, is the meeting of two grime MCs with different styles but who both make central use of their voice as an instrument. Rest assured D Double throws in some trademark 'Bidibopbops' and a killer verse before Zuu hops back on to close out the track. Big Zuu has been carving his own lane in grime for a while now, having dropped a number of tracks last year including the collaboration with Sierra Leonean artist Drizilik on 'Move Right'. This particular hook and his bars on 'Variation', however, are probably the very best he's written to date and Zuu delivers them flawlessly, switching flows with the confidence and precision of a more seasoned MC: "I'm a young GOAT, I can say that."
JC

Genesis Owusu, Mick Jenkins – Don't Need You (remix) (House Anxiety/Ourness)
Hot on the heels of his critically acclaimed Smiling With No Teeth released earlier this month, The Ghananian-Australian artist Genesis Owusu recruits American lyricist Mick Jenkins for the LP's first remix, marking the beginning of Jenkins' own 2021. Smiling With No Teeth, is polysemic work of labour and love; Owusu shatters expectations, working and reworking multiple narratives across the album. Flirting with genres and disparate artistic inclinations, 'Don't Need You' follows suit. It is a song about many things at once; an explicit reference to the metaphorical 'black dog' might seems to neatly interpret the song, and yet the artist, in a conversational and sardonic tone, opens the track with the following: "Once I left your crazy ass I took a therapy session/I won't be richest with the wealth/I'll be the richest in blessings". The chorus comes as something of an instantaneous realisation: "Wait, could this be true?/ I don't need you". For an album which boasts few features, the remix is a welcome extra; Jenkins feels like he's been itching to hop on this beat and makes quick work of it, rhyming "like Cassius" and flexing on his own quality brand of hip-hop.
JC

Rejjie Snow, grouptherapy., Cam O'bi – Relax (BMG)

Making a regular habit of collaborating stateside, the Irish rapper Rejjie Snow drops the hazy and lofi single 'Relax' with Cam O'bi and grouptherapy., marking his first release of the year. The playful and laidback tune credits Dee Lilly for a (true to its intentions) relaxing beat which opens to the sound of bird's chirping, over which Rejjie's silky baritone voice murmurs and repeats the recommendation: "Relax". Since the release of his debut studio album in 2018, Rejjie has been mixing with the likes of the late MF DOOM and with Snoh Alegrah, on an apparent mission to be a star in the states. As a result, recruiting the relatively new and lesser known LA collective grouptherapy. brings something fresh to this track. TJW, from the collective, delivers some witty bars in a style completely unique to the young artist. Rejjie the collaborator feels completely at ease alongside peers and youngers, happy to relax and hand over the reins. The beautifully produced track hears each artist in the midst of a playful and warm soundscape, contemplating life and what exactly it means to do the thing they instruct us to as the song's title is repeated throughout.
JC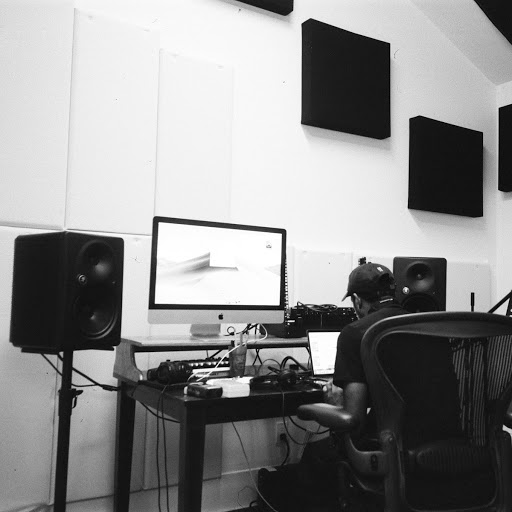 Speaker Music – Soul-Making Theodicy (Planet Mu)
DeForrest Brown Jr.'s gritty techno explorations contort into new angles on this new EP as Speaker Music. It satisfyingly follows last year's 'Black Nationalist Sonic Weaponry', an acclaimed album which revised histories of techno, juke and other genres of black origin.
This four-tracker eschews much of the conceptual basis behind 'BNSW' for no-nonsense post-dubstep trickery, focusing on synthetic rhythm – recorded by hand using haptic rhythm synthesisers routed into Ableton – as its main aggregating force. The artist was inspired particularly by the electronic drumming of Rashied Ali, Max Roach, Metro Boomin and Steve Poindexter, andthe result is a trip through rhythmic rumble and flamming flow.

'Ex-American Blues' – alluding to the artist's no-longer-Americanness – sounds like a water spout of heavenly noise, suspending the listener on razor-sharp jets of rhythm in a future-paradisiacal realm of jazzy smoke and mirrors. 'The Inconvenient Truth' follows, continuing that sense of 140BPM urgency, but delving deeper into dark ambient wilderness. 'Hi-Tech Blues & Trap' wouldn't sound out of place on an old dubstep compilation, driving dub echoes, throat-formant pads and ever-present braindance drums forward to uncertain elysium. The real standout is 'Rhythmatic Music For Speakers (Mk.II)'; a 33-minute psych-trip through Kodwo Eshun's impossible-but-possible rhythmachine. You'll never get used to this track's techy grit and crud. As Eshun said, "there are no drum-machines, only synthesizers programming new intensities from white noise".
JIJ

Doss – Look (Lucky Me)
Doss – a name revered throughout the kingdom of dance music – has chosen the perfect moment to release her a new spate follow-up singles. The New York musician and digital artist – now appearing with an (albeit elusive) face reveal – had a full 8 years to let her self-titled debut EP mull over in our minds. Today her second single of 2021, 'Look', has been revealed, signaling the upcoming release of her second, as-yet-unnamed EP.
'Look' follows 'Puppy', the infectious breaks-trance cut that followed neatly from her debut, and perhaps even tops it. But this second track marks a shift into bounce-house territory, not unlike Sophie's 'Vyzee', albeit with a bit more restraint. Doss sacrifices her trademark pink-hued euphoria for a slightly more stone-faced, early '10s 'get-on-up!' vibe. Barring her original, whispery vocals, it wouldn't sound out of place as the instrumental to a Dizzee Rascal or Example single. It nails that "never quite serious but always sincere" feel, one that straddles the reese basses of drum n' bass, the short-attack knock basses of jackin' house, and the chords of Deadmau5ey trance. But despite all this clever on-the-nosery, Doss' lyrics defy any sense of obsession with digital culture, as has been stylish in recent years. "I'm not looking at my phone" is the chant; and when this tune graces our speakers, neither are we. We're up and moving.
JIJ

The Bleak Engineers – Unconsious (Rotation Mécanique)
The Bleak Engineers are Russian duo Alexander Moralez and Svetlana Zombierella, a relatively underground concern with a clutch of EPs and one album behind them. Their sound is easy to place, steeped as it is in morose post-punk and minimal wave, but they reach beyond lo-fi posturing to create a modern interpretation which instantly catches the ear.
On this release for Mosaique sublabel Rotation Mécanique, they lead with the catchy death disco of 'Unconsious' [sic], which favours a motorik thrum over which Zombierella intones her dead-eyed vocal. It's drawn out and hypnotic, dripping with synth-noir, the perfect world-ending slow-jam for isolated souls. 'Chronically' seems sprightly by comparison, even if its still resolutely under a minor key cloud and shot through with a Joy Division twang.

'The Break' nudges up the energy more still, creating a discernible funk that melds post-punk and electro in a devilishly deviant manner which by rights should be a dancefloor smasher, were the disco a more adventurous place. 'The Illusion' edges towards Yello-esque synth-pop, demonstrating their range from grimy instrumental machine music to hook-loaded bangers and pointing to promising possible futures. By the time the EP rounds off on the deceptively funky 'The Ever Transmitance', things are looking surprisingly bright for The Bleak Engineers.
OW

Various – Xtraperlo 05 (Xtraperlo)
Filled with pulsating and hard driven thumping rhythms, this line up of hard hitting techno forces is reminiscent of times when clubs were full and the air was full of excitement. Brought together by the Xtraperlo label in Spain, it's no surprise this record feels like a reintroduction to nightlife, laced with former summer night memories.

1NC1N's 'Out of Necessity' leads the charge, tribal-like trance, mellow beats backed by loud and harsh techno experimental sounds. Null Value's acid-core track 'Alone With Your Thoughts' sets a hectic pace with euphoria in mind – as a closing tune should – an interesting blend of light trance melodic sounds coupled with energetic experimental waves.
Each artist brings their own unique sound and works well within the collection. Hypnoskull, Dan Bohler and 9N9U9E9V9E9 also on the tracklisting, each track takes listeners on a different journey. From heavy hitting beats to raucous pounding bass lines, these bunker dwelling tunes leave nothing (and everything) to the imagination. Broad but exhilarating music.
AY
This week's reviewers: Patrizio Cavaliere, Ava Yusuf, Jude Iago James, Josh Clark, Oli Warwick