This week's best new singles
The best singles around this week, from Dom & Roland, Shielding. Shine Grooves, Calibre, Mahalia, Rising Son, Ziur, Schuttle, Katatonic, Silentio and Denzel Curry & Kenny Beats


SINGLE OF THE WEEK


Dom & Roland – The Search For Meaning / Abbott & Costello: (Dom & Roland Productions)
After a spate of first releases on Moving Shadow in the early '90s, Dominic Angas aka. Dom & Roland has remained committed to a life of putting out dark and boxy jungle and techstep, never letting up from a now-25-year streak. Dom remains as prolific as ever on Bandcamp, putting out a new EP or sample pack roughly once or twice every month. His latest offering is the split single 'The Search For Meaning / Abbott & Costello', a self-released 12" out on limited blue vinyl.
The A-side is a crossrythmic hisser of a tune, clashing colossal industrial-strength breaks with comparatively floral and chilled out chords. It plays out like the beginning of a liquid tune, before catching us off guard at the roughly 45-second mark drop, like a trap laid by a man-eating AI. The tune delves into metallic synth scrapes and factory echoes, which cut across a beat which is relentless and nauseating.

The second track, 'Abbott & Costello', is nowhere near as jolly as the famed comedy duo. It's the opposite; a downtempo stonker of a beat establishes a heavyweight, depressive mood, and is soon interspersed with reese blares so enthralling that they sound like the Tripods' war-horns from War of the Worlds. Or perhaps Hans Zimmer gave Dom the go-ahead to appropriate his Inception 'bwaaah' in a techstep context, as we're sure has happened many times before. Colossal reverb bustles and hurls us about, and absolutely nothing in this track fails to sound like huge, malfunctioning machinery, like a musical interpretation of one of Simon Stalenhag's nightmare paintings. This is a perfect example of the kind of drum n' bass which leaves you feeling beaten up and dishevelled, and not the least with a metallic taste in your mouth.
JIJ

Shielding – Ense (Kimochi)
The sound of Area's Kimochi stable continues to have a slippery quality that dances just beyond obvious definition. That is, of course, one of the surest signs it's a label to never dismiss or overlook. In some ways it's devoutly techno, revelling in pronounced machine rhythms with an exploratory instinct, and yet it's also far more fluid and fluttering than most of what you would consider to be 'techno'. It's often more driving than you'd aim for the chill-out room, but certainly more mellow than what you'd expect to find on a conventional main room menu. Long may such contrariness continue, and so it does with the return of Shielding.

Okänd Konstnär obviously didn't think about the connotations his alias would have in the third decade of the new millennium, but there's a shut-in quality to his sound which somehow feels appropriate. Aside from one prior outing on Kimochi, the low-key producer has also moonlighted on UntilMyHeartStops and Wisdom Teeth, which says a lot about the kind of delicate sound world he occupies. His music often thrums with the kind of cascading melodic patterns you can hear in Duckett's music, although stopping short of the straining distortion and snarl that creeps in around the edges of the Welsh producer's work. Konstnär prefers Shielding to swim in aqueous environs, something akin to a submerged aquarium landscape with a pump that operates in intriguing cyclical patterns.
The likes of 'Fläder' lean on micro-pulses which hark back to the golden era of clicks n' cuts, but there's still space for a forthright beat to emerge and breathe some upbeat energy into the somnambulant surroundings. Elsewhere, as on 'Vinter', the sound bath is left without a strong anchor and sounds just as comfortable. This teasing between different energetic threads is key to the appeal on Ense, which in true Kimochi style moves like an EP with the feel of an album – five solid tracks best listened to as one flowing experience.
OW


Shine Grooves – Hanagasumi 02 (Hanagasumi)
As Shine Grooves, Andrey Kurokhtin's sound hovers in a curious zone which feels redolent of a particular era and yet totally out of time too. There's an unfussy sensibility to his arrangements of machines which harks back to the early days of deep techno and downtempo electronica, when thoughtful sequencing and arranging was paramount and less consideration was given to studio trickery. It's an idea of techno as an expressive, emotional vessel rather than as a technological proving ground. Kurokhtin has quietly extolled the virtues of his particular approach across many different labels, from Rough House Rosie to Kimochi, and with a renewed energy in the past year on Sakskøbing and his own Hanagasumi label.

The second release on Hanagasumi finds Kurokhtin calmly unfurling the perfect distillation of his reflective strain of techno, teetering on the edge of ambience but always guiding his patterns with a steady pulse. 'Above Fuji' is actually defined by loose, off-grid notes and shapeless whistling wraiths, and yet a slither of a kick holds the track in place. 'Naïve Piano' however edges towards something more anthemic, riding the kind of sunkissed chords that could sit comfortably in a terrace situation, even if the track is free from the trite tropes of an obvious banger to offer something lighter in impact.
'Eco Line' presents the denser spectrum of Kurokhtin's sound on Hanagasumi 02, creating a playful interplay between the percussion, twinkling arps and a rubbery lead lurking in the lower frequency range. It's a simple configuration, but with enough movement nudged into the sequence to keep rolling into infinity without sounding static. One of the EPs standouts is saved for the closing though – 'Sydgo' revels in a serotonin-sparking lead that fizzes atop a finely chiselled beat, making for the perfect ambient house recliner.
OW

Calibre – Trimming (The Nothing Special label)
A repress of 2014's 'Trimming', this 12" hears Dominick Martin, aka. Calibre, keep the hype alive for his breaksier deep house endeavours. Fans of his monumental 4×12" LP 'Grow', which also saw a repress on Craig Richards' label The Nothing Special, will be ever more pleased to hear this classic re-released. It seems the Fabric curator and DJ's eclecticism, so globetrotting, controversial and carefree that it once obliged him to write an open letter to his fans, has rubbed off on Calibre.
The split 12" opens with the titular 'Trimming', which carries echoes of dub techno, and derives a sense of slow head-noddery from simple kick syncope blended with detuned, futuristically delayed synth. The track has a feeling of light equanimity, like the soundtrack to urban exploration on a lazy sunday. A guttural step-gated voice, perhaps Martin's hisself, creeps in and out, hinting at the beginnings of some ghostly lyrics – or perhaps mimicking our own desire to murmur along to the tune, earphones in canal and iPod in hand, all stepwise and eager.

Interest is further eked from the melancholia of 'Getter Go', which is the less straightforward of the two tracks. Trademark muted vinyl crackle heralds lowpassed kick, mournful piano and space-age synth pluck, before committing to a no-fuss beats, hats n' tambourine pattern. You can hear the influence of Martin's late friend Marcus Intalex in the bass pattern that ensues; it's drivingly cyberpunk, reminiscent of his electro track 'Chip' as Trevino. Hardly as in-your-face, though, Calibre's tune is muted and techy, preferring to slink in the shadows rather than get up in your grill. Blue note piano chords, melded with high-cut flute and echoes of glass, jut out from the mix, all clear and downcast, like emerging from night fog.
JIJ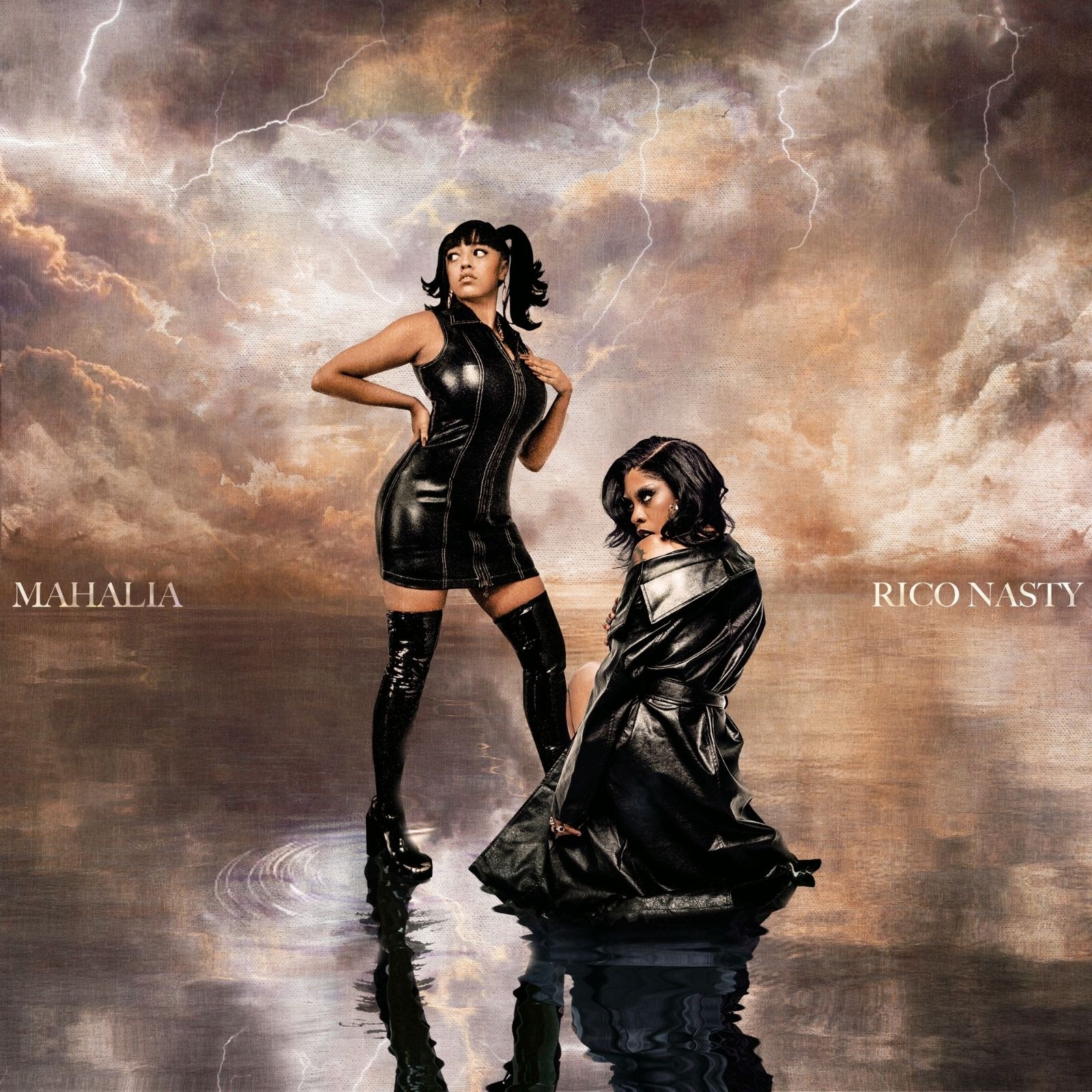 Mahalia – Jealous feat. Rico Nasty (Warner)
Mahalia and Rico Nasty link up on the impossibly smooth R&B track, and cross-Atlantic banger 'Jealous', which hints at a dark and dangerous undercurrent. The track sees both artists lean into their enormous and deserved success which, they note, comes at the expense of some pretty vexing jealousy from certain individuals. The leather-clad duo of the artwork appear to be channeling the unapologetic raps and melodies of everyone from TLC to Salt-N-Pepa, putting their very own spin on it. Silky vocals from the Leicester-born Mahalia glide over the delicate guitar plucking of the beat's opening, before the beatsmith Cadenza slips on the filter, her soulful mmmm-ing sustaining the minimal but expert instrumentation for the track's first chorus. Aside from co-writing (with Miraa May and some others) what is maybe the catchiest hook we've heard in years, Mahalia manages to make the track's confident energy as infectious as her flows and melodies.

The punkish, self-styled Rico Nasty steps in after the song's second chorus to deliver cutting sends in sing-songy flows with an effortless calm vibe, gelling perfectly on the Mahalia collaboration. 'Jealous' as a single also enjoys a breathtakingly-shot music video directed by Melody Maker, whose narrative shows the two in a horror-esque fashion playing with, and torturing what is presumably an ex in his own house. The visuals, which showcase in more detail the 90s-inspired leather and black lipstick looks from the single-artwork, frame Mahalia and Rico with beautiful precision, some nostalgic choreography, and dazzling lighting displays. Mahalia's output was admittedly limited last year, with the three-track Isolation Tapes, in comparison to Rico's debut LP Nightmare Vacation released in December of 2020, however there's no doubt that whatever kind of summer we have in 2021, it can't and shouldn't forget this summery R&B banger, Mahalia's first release of the new year.
JC

Rising Sun – Awake From A Dream (Wake Up!)
Anyone with a functioning pair of ears will know that the music of Steffen Laschinski, aka. Rising Sun, is unmatchable. Releasing heavenly, sample-laden, stringsy deep house since 2009, the Berlin-based producer and DJ is hardly a part of the golden age of house music, but his influence can still be heard through an array of new-school dance artists like DJ Healer and Galcher Lustwerk.

This week sees Styrax digitally re-release his 2013 EP 'Awake From A Dream', originally released as a 12" on Wake Up! Records. This time around, the 4-track original is freed from analogue exclusivism, and has an additional two instrumental 'dubplate versions' of 'Come Together' and 'NY 94'. The spoken word poetry on opener 'Come Together' sounds textural and moody, urging togetherness and freedom – "people of all colours, people of all creeds / white, black, Puerto Rican, Jamaican or Japanese… walking together hand in hand". The same voice insists that we "relax" on the second, airier track 'Changes', whispering playfully as every kick and chordal shift propels us that bit further up to heaven. 'NY94' samples First Choice's 'Love And Happiness', sidestepping heavenly vibes for a more soulful electric pianomood. But 'When The Morning Comes' invites an unknown guest singer for heaven's return, its high strings slow-fading, like memories at the end of life. Credit where it's due; this EP is seminal in its specific brand of sentimentality.
JIJ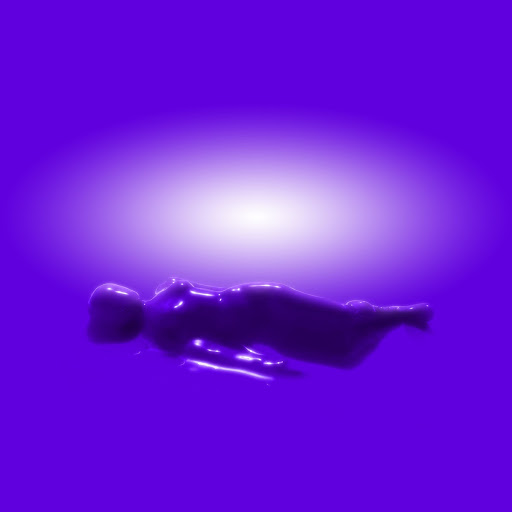 Ziur – Now Now (self-released)
Planet Mu releasee, Discwoman member, and purveyor of washed-out deconstructica Ziúr has surprise dropped 'Now Now' this week, hot off the heels of 2019's groundbreaking 'ATØ' album.
"The five track EP mirrors a feeling where indoor mood lighting is battling the prevailing state of winter", Ziúr says. "Written in only 27 hours, it couldn't be more current in its execution and raw in its transportation. As the title suggests, it's happening 'Now Now'."
Think HTRK from a cybernetic post-apocalypse. Intro 'Left And Leaving' presents a cinematic, crunching hellscape, before Ziúr's own, serene robot voice enters the mix. It towers above all that crunch and rubble, evoking the 3D holographic Geisha from Blade Runner. 'Bleak' is a more minimal techno-dirge; it might be a straight-up dream pop ballad if not for the colossal AT-AT bass footsteps and synth lashes.

'Crumble Bittersweet' hears laser strikes – like lightning from an array of tesla coils – stretch across an ambient vocal abyss, glorious in all its autotuned and verby beauty. 'Now Now' is a highlight, eschewing the former tracks' heartfelt moods for indeterminate, metallic dub and IDM etherea, before switching into what could be described as an ambient techstep track, 'Reignproof'. Ziúr has set herself apart as a revolutionary artist, conjuring sonic images of a future which, formerly, we could only imagine with dread.
JIJ

Schuttle – 004 (Bakk Heia)
Manchester's Bakk Heia crew have been bubbling up their own idiosyncratic strain of minimal club stuff for a little while now, with the last two releases from Jorg Kuning creating the kind of playful shuffle that will snap your ears into sharp focus amidst the lull of a typical click, pop n' shuffle set. Schuttle, aka Johnny Phethean, has been slipping releases out for a little while now, initially as Joonipah before settling on his present moniker and releasing a cassette album in 2017 on Panatype. In truth, using the minimal tag feels a little lazy here – this is more the kind of delicately crafted electronics you'd associate with the deeper ends of the UK techno and electro scenes, where a little acid wobble and a dubby veneer aren't mutually exclusive.

'Ritual Master' in fact sounds like it would slip quite comfortably into one of Lena Wilikens' concoctions – it's a slow and wiggy 303-licked burner with a whiff of the mystical and the kind of kick that'll ratchet you hard to the floor. 'Heretic' is the more finely tuned uptempo cut, with plenty of rhythmic peaks and troughs to move the crowd the right way, but crucially there's still a strange psychedelic quality that edges proceedings a little outside the usual thoroughfare. The same rule applies when an electro blueprint gets drawn up on 'Ekt' – the synths don't quite ping in the expected way and everything feels dynamic and fresh as Phethean ducks and dives his way through a clutch of tracks that recognise the value of established sounds without being restricted by them.
OW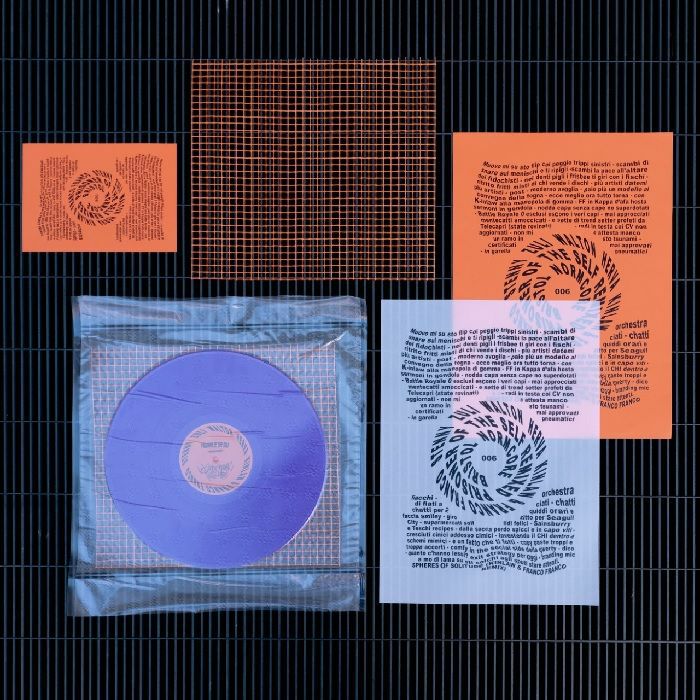 Katatonic Silentio – Prisoner Of The Self Remixed (Bristol Normcore)
Last year, Katatonic Silentio released her Prisoner Of The Self album on Bristol NormCore in a blizzard of mangled breaks, abrasive textures and dystopian atmospheres. Pitched as a kind of novelisation, the album was the Milan-based artist's most in-depth exploration of protest, technology and body studies to date. Given the dense and detailed, high-impact production style on the album, there's a lot of material for remixers to get busy with, and on this EP the label and artist have gathered together an intense roll call of non-standard waveform manglers to serve up some versions with the extra turned up to 11.
Ilian Tape's Stenny is perhaps the more conventional of the cast assembled here, but in this context he revels in creating a deep-plunging dungeon breaks twist on 'Prisoner Of The Self'. Of course one expects ZULI to lay waste to 'Waiting For The Dust To Settle', and sure enough the sonics remould and zip across the panorama as a disjointed hip hop swerve collides with monstrous kicks.

Walton teases between bloated distortion and his signature sense of space, while Italian maverick Herva delivers his head-spinning individualism in deft and unfathomable ways. Kinlaw and Franco Franco bring an intense force of personality to bear on 'Spheres Of Solitude' in a bludgeoning strain of Italian hip hop from the gates of Hades. That leaves Silentio herself to underscore proceedings with a brooding noise piece that feels like an uneasy tonic after such brilliantly vulgar displays of power.
OW

Denzel Curry & Kenny Beats – So.Incredible.pkg (Robert Glasper version Feat. Smino) (PH.Loma Vista)
The grammy-winning, multitalented composer and pianist Robert Glasper breathes new life into this remix of 'So.Incredible.pkg'. Glasper blesses us with a gorgeous and layered cut of this track, taken from 2020's Denzel Curry and Kenny Beats collaboration Unlocked. This single is released ahead of Unlocked 1.5 – an extended and expanded collaborative endeavour expected to be released on March 5th and which features more guest MCs and producers including Joey Bada$$ and Georgia Anne Muldrow. In comparison to Kenny's, and the album cut of 'So.Incredible.pkg', Glasper gives Denzel an almost acapella intro on his "mic check 1-2" with a smattering of wobbly synth notes before his bars take off in the spacey and colourful soundscape which the producer so carefully crafts. Glasper's version of the track also features a guest verse from the St. Louis-born Smino who, coincidentally discovered last month along with Denzel that the two MCs are, in fact, cousins. Glasper breaks down the beat for a moment, introducing Smino who laughs at their family connection: "Shit, we got Currys in my family". The lyrically dexterous Smino delivers a melodic verse packed with internal rhyming, who paints "a quick picture", evoking "elevators in Brixton" over Glasper's glossy and dreamy beat.
JC
This week's reviewers: Jude Iago James, Josh Clark, Oli Warwick