Answer Code Request back in the Ostgut Ton fold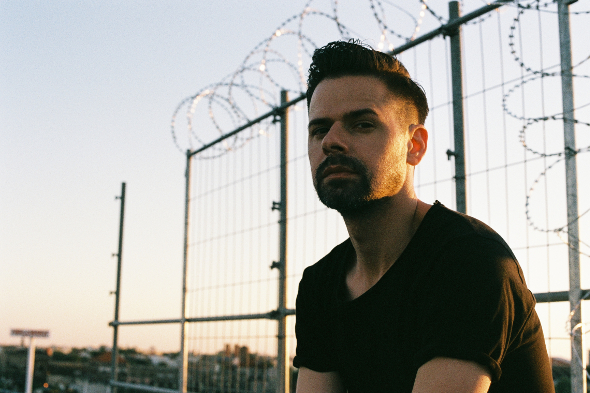 The Berghain resident's first release of the year will arrive next month.
The more senior staffers at Juno Plus can still recall vividly the excitement exhibited by Juno's techno buyer Milo Bragg when that debut Answer Code Request 12″, Subway Intro, emerged out of nowhere back in 2011. It transpired to be the work of German producer Patrick Gräser who had been releasing music under his own name for several years, but by his own admission the Answer Code Request project was what started to draw a line under his previous work. Several more singles of broken, syncopated techno for Marcel Dettmann's MDR label and Answer Code Request followed before Gräser was inevitably seduced by the draw of the Ostgut Ton empire.
First landing on Ostgut Ton with 2014's Breathe EP, Answer Code Request's debut album, Code, soon followed with James Manning moved to describe the LP as a "happy buffer" between the label's more established names. Having contributed to Ostgut's Zehn compilation with a track that sounded like a breakbeat-laden cover of Underworld classic "Rez" earlier this year, Gräser is set for a more substantial Ostgut offering next month in the shape of Neume. Available to preview below, the three tracks meander between "restrained club contexts and brittle break beats, machinery and futurist soulfulness."
Ostgut Ton will release Neume by Answer Code Request on June 24.
Tracklisting:
A1. Neume
B1. Meta
B2. Vis
Answer Code Request on Juno
Header photo courtesy of Sven Marquardt