Parris makes his way to Idle Hands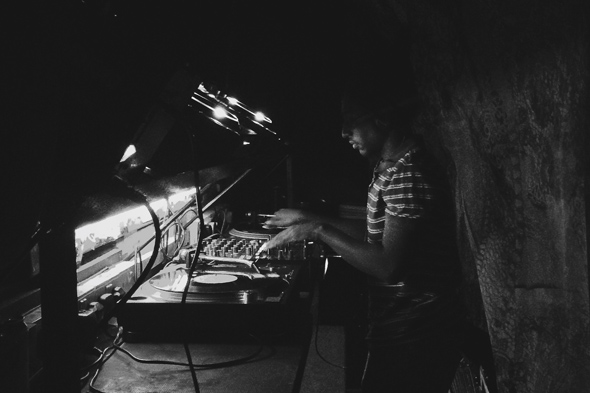 The two-track 12" from the Soundman Chronicles boss will round off the Bristol label's year.
Considering his standing in the modern day extended grime scene, it's surprising how little Parris has put out to date. Thus far the only sizable outing the Londoner has had on wax is a collaboration with likeminded soul Wen on the Caught / Collide 12" for Tempa last year, plus a track on Keysound compilation Certified Connections. That said, his Rinse show has been a go-to destination for upfront beats while his Soundman Chronicles label has quickly established itself as a trusted stable for producers as hotly tipped as Rabit, Etch and Facta, the most recent release being Wen's Senary Cycles double pack.
While Idle Hands may be more widely known for its house and techno output, an undercurrent of grime has existed in much of the Bristol label's offerings, as witnessed in releases from Facta, Alex Coulton and more. It's fair to say that Parris was not a predictable reach for Idle Hands, although label boss Chris Farrell explains that their connection reaches back to when Soundman Chronicles first started, and Parris came into the shop with copies of J. Robinson's The Maasai / Misread 12" to sell. Any regular visitors to Idle's bricks and mortar location will have undoubtedly found Farrell pumping grime mixtapes with a passionate intent at some point, and on the Burr / Blue single Parris has ably nailed the crossover between alien bass transmissions and low-end tilted 4/4 in a sparse and captivating way.
Idle Hands will release Burr / Blue by Parris in late-December.
Tracklisting:
A. Burr
B. Blue
Idle Hands on Juno