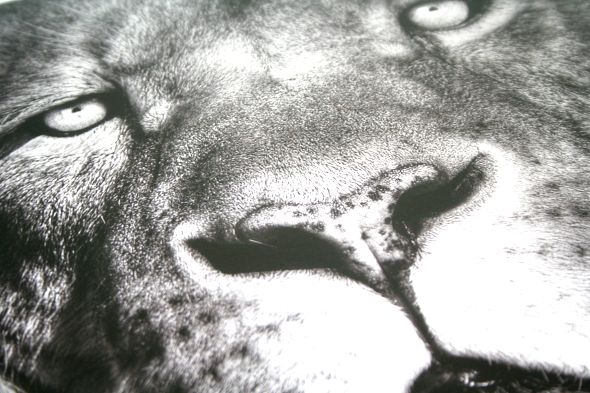 "Wot Do U Call It?" asked Wiley in 2004. The MC posing a question about our necessity to give names to musical structures. What then was in the making, is today called grime. The genre's shape has nevertheless been changing since it came up in the early 2000s. It has been carrying the four-to-the-floor feeling of 2-step and garage, held the spacey bass weight of its relative dubstep or heavy rolling basslines of trap while keeping its rough form and DIY character. With the instrumental side growing and moving in different directions, the experimental factor of grime can be heard on Ziro's new EP for Crazylegs.
Debuting in 2012 with the inaugural release for Bristol-based label Crazylegs, the producer threw minimalistic and straight techno tracks toward the dancefloor, while this Lionheart EP steps into a futuristic, trancey and experimental areas. The title track fiercely moves forward with a kick that feels weirdly off-beat. Seemingly without any familiar structure, its highly energetic and an eruptive drum pattern makes you feel like stumbling and dancing at the same time. Together with layers of synthesizers and vibrating bass waves, the track generates a massive, industrial vibe.
In a similar way, "Rapture" features organic machinery-like sounds with layers of synths evoking a gloomy and tense atmosphere. Ziro takes a similar line to the approach of Visionist, Mumdance & Logos or Rabit, who, around two years ago started to reconstruct grime's blueprint. Typical beat patterns and sounds were rearranged alongside sounds from other genres like industrial, noise, ambient and also trance. "Rapture" combines claps, square wave synths and eruptive bass tones with cold digital sounds and broad layers of synthesisers which fit into that newly formed space created by instrumental grime.
"Strafe" finds Ziro collaborating with Bloom for another hybrid of ravey trance with banging broken beats. After a widescreen intro, the track collapses into a minimal beat while effects send the different percussive elements into new places, and slowly the synthesisers appear again, accompanied by shaking bass. "Dun Talk" features Riko Dan, one of few established MCs in grime who is ready to spit soundboy-killing lines over oddball instrumentals, while his threatening voice and lyrics fit perfectly the rolling beat with skilfully arranged samples.
After all the aggressiveness, "Distance" calms things down; Ziro stretches sounds into musical gaps that provide a lot of room for melancholic synthesisers to unfold. The repetition of slowly pulsating beat patterns, synthesizer stabs, eruptive bass pulses and distorted sounds push deeper and deeper, perfect for a misty state of mind. Ziro combines dreamy introspection with body tearing effect, and the Bristol-based producer once again showcases the vibrancy of grime in embracing new sounds and forms.
Philipp Weichenrieder
Tracklisting:
A1. Lionheart
A2. Strafe (ft. Bloom)
B1. Dun Talk (ft. Riko Dan)
B2. Distance
B3. Rapture