Weather Festival 2015 preview
Between June 4th and 7th, this year's Weather Festival will host the biggest names in contemporary house and techno music, and we've taken it upon ourselves to highlight five acts that may seem niche in comparison to the Paris event's headlining artists.
Type Weather Festival into your search engine and filter by images. This is a pretty good way to understand the sheer size of the event, and the Jean Michel Jarre-sized crowds people like Marcel Dettmann, Nina Kraviz and Blawan simply play records to. Weather Festival has all the big name DJs you could possibly wield a freshly baked baguette at, and this year's edition finds a new location at Bois de Vincennes, the largest public park in Paris located in the city's outer east.
The usual big room suspects will be there in force; names like DVS1 & Rødhåd going back-to-back alongside Chris Liebing & Speedy J, to Detroit's Robert Hood playing under his Floorplan alias and Derrick May's collaboration with experimental pianist Francesco Tristiano, and of course there's Jeff Mills. But as you make your way down the bill you'll find names in smaller text to the bold print spelling Len Faki, Lil Louis and Ricardo Villalobos – and it's those artists and collaborations that our editorial feels shouldn't be missed.
Friday, Autumn Stage
Weather Festival have lined up a few special commissions for its 2015 edition, and this year's home ground advantage goes to Unforeseen Alliance, a Parisian quartet spearheaded by the bushiest beard in techno right now, Zadig (real name Sylvain Peltier). His Construct Re-Form label helped hatch the careers of Antigone and Birth Of Frequency, providing the two with their first records in 2011 and 2012 respectively (we suggest you check out the former's most recent As I Walked To You 12"), while following Voiski's debut on the label in that latter year, he's appeared twice on Ron Morelli's L.I.E.S. and hooked up with Giegling artist Vril for their Vrilski collaboration.
Together the French foursome are Unforeseen Alliance, a name taking reference from Voiski's Construct Re-Form debut, and so far the group remains a live collaboration similar to what DJ Pete and Sleeparchive are as TR-101. Unforeseen Alliance performances aren't so much rare, but a developing project whose rise, following bookings in Paris and Lyon, will take further ascent come the moment their first beat drops in the biggest arena the four will likely experience together on stage, but moreover, French techno doesn't get any more au courant than this.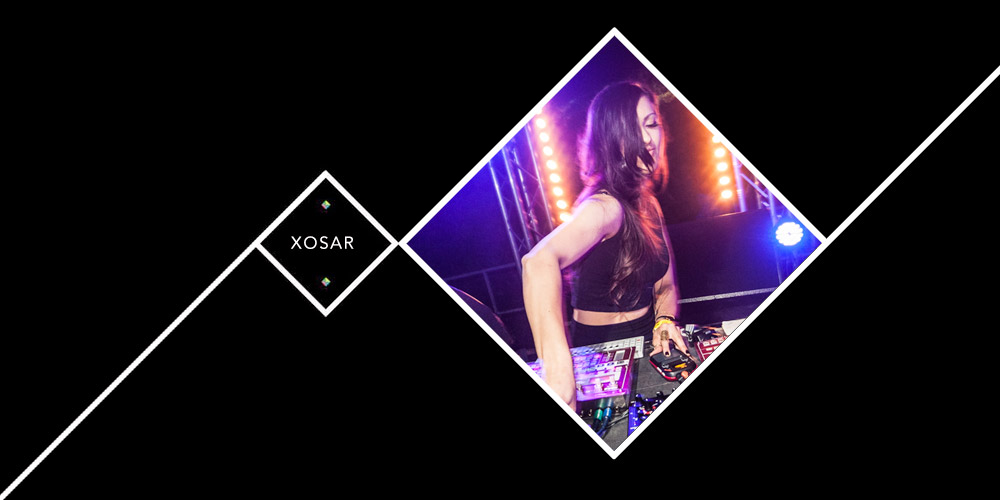 Friday, Autumn Stage
Off the back of her Let Go LP for Black Opal, Xosar's developing techno aesthetic is worth checking out alone in the hope that she'll drop a live rendition of album-track "Sail 2 Elderon". That Black Opal release seems to be the first signs of a forming evolution to her sound which stems from the lo-fi, jacking and colourful house music she's made for labels like L.I.E.S., Rush Hour and Crème Organisation, to most recently that World Of Illusion 12" for Dutch label Pinkman. And, adding further assault into sounds more visceral than what she's made before, check out her Immured EP for Torn Hawk's Valcrond Video.
Sheela Rahman's take on house music of the past regularly skirted into electro and techno territory and her live sets, underpinned by driving drum and clap tracks, teem with colourful hooks, trickling melodies and dubby stabs that bypass the monotonous depths of uninspired, sequential music. So with Xosar's sound currently developing the way it is, and with a wealth of spritely productions already in her arsenal, a hardware performance at this year's Weather Festival seems like the perfect occasion to catch Rahman's tour de force at its most dynamic.
Friday, Scène Hiver
At first glance this three-way collaboration may come across as a little far-fetched, however dig into the respective discographies of these three artists and you'll find a link connecting the trio with Ron Morelli at its axis. The New Yorker of course runs L.I.E.S., and following Low Jack's releases on the now defunct Parisian imprint Get The Curse, Delsin and the noisy In Paradisum, his debut album, Garifuna Variations, saw a release through Morelli's sprawling operation early last year. Meanwhile in 2013, Dominick Fernow (pictured above), aka Vatican Shadow, put out Morelli's debut opus, Spit, on his own Hospital Productions which was soon followed by the Backpages EP, and a swift second album Periscope Blues.
Anyone who has witnessed Fernow perform live, even if it is just with a laptop and controller, will attest his thrashing stage presence is something to behold. Pair his militaristic, politically charged visuals that regularly accompany his shows with the French crunch of Low Jack's heavily distorted drums and Ron Morelli's black leather jacket techno, and this collaboration is shaping up to be Weather Festival's biggest coup d'état.
Saturday, Winter Stage
The first name to come to everyone's lips when French house and techno is concerned should be Cyril Etienne des Rosaies, aka DJ Deep. He's long been a bastion of the Parisian scene and his label, Deeply Rooted (formally Deeply Rooted House) first sought out house sounds from across the Atlantic from artists like Kerri Chandler, K'Alexi Shelby and later Goldtone's Jovonn. Around 2010 a tougher European brand of techno was introduced to the label through releases by Ben Klock, Marcelus, Bleak and Mike Dehnert that happened during a period when Deeply Rooted House was giving wings to François X's career by releasing his first three records.
DJ Deep's productions have largely been collaborative efforts, and this year he's hooked up with fellow Frenchman Roman Poncet, a young producer whose penchant for linear, dubbed-tinged and booming techno can be likened to the west coast warehouse sounds of producers like Truncate and DJ Hyperactive. Poncet's music, like Markus Suckut before him, was cultivated on Len Faki's Figure and he's since released with Deeply Rooted before hooking up to create the Adventice and Sergie Rezza projects with Deep, the latter being issued through Desire. Adventice's music has found its way to Tresor providing the Berlin label with its 274th and 275th releases, and it's these records we suggest you check out for an idea of what to expect: par excellence.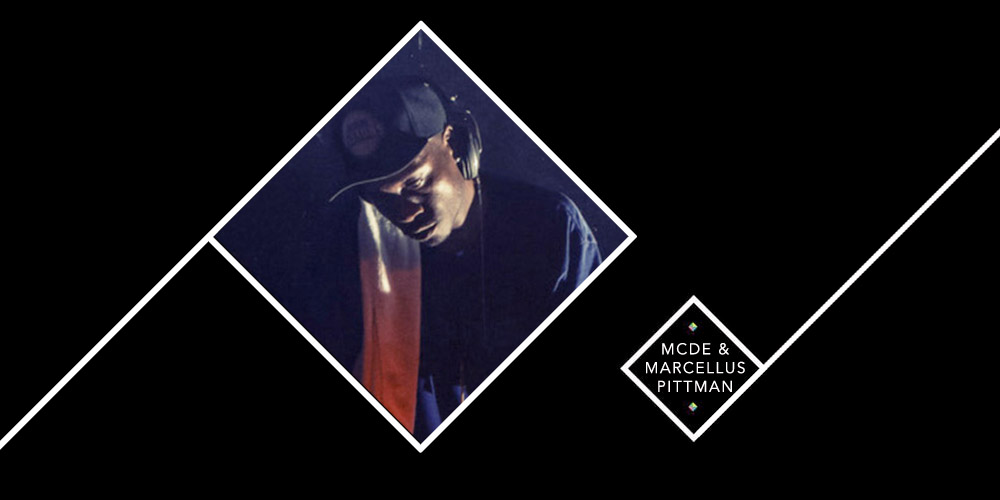 Friday, Summer Stage
This year's Weather Festival certainly isn't short of the techno to rattle your domepiece, so where to go to escape the pummelling beats? Or to ease yourself into to a long weekend of melodies? One suggestion is seeing Motor City Drum Ensemble (aka Danilo Plessow) unpredictably DJ back-to-back with Detroit's Marcellus Pittmann (pictured above).
MCDE seems to be the one to DJ with these days in France, with RA's Aaron Coultate last year describing Plessow's set with Laurent Garnier at Lyon's Nuits Sonores as "a smoother ride, with MCDE's high-tech jazz softening Garnier's balls-out rave tracks." Having witnessed Pittmann play alongside Rick Wilhite, Theo Parrish and Moodymann (and Kyle Hall and Jay Daniel) as the Three Chairs ourselves at Dekmantel 2014, we'll presume the two's testicular antics this year will deliver more soul than rave to provide Weather Festival's opening slot with the day's set du jour.
For more information on Weather Festival head to their website.
Weather Festival takes place June 4-7.
Unforeseen Alliance header image courtesy of Brieuc Weulersse.